Soc Dems demand add-ons to coalition treaty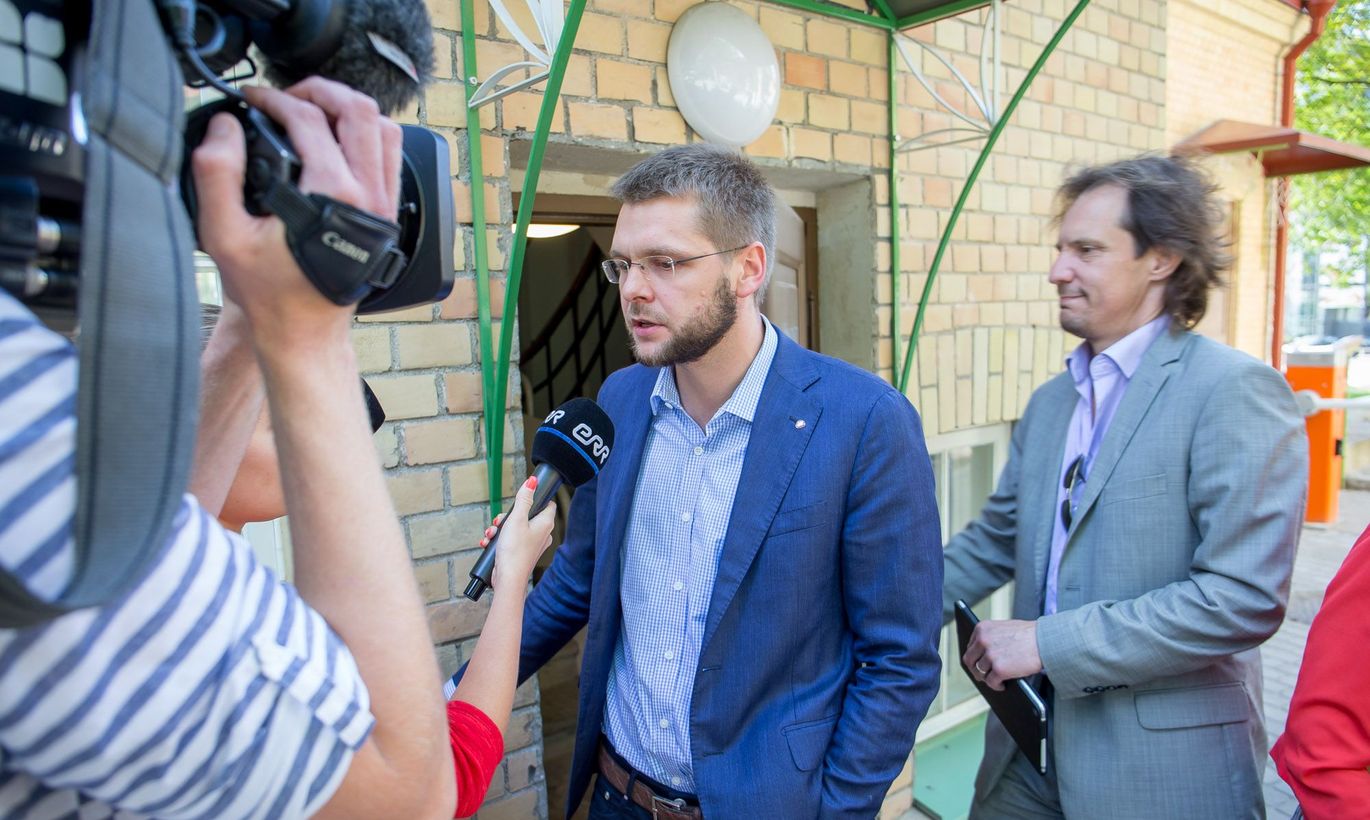 Having convened yesterday, Soc Dem board opted to continue talks with partners-i-government in order to enter additional clauses deemed important during August. 
«SDE board decided that complements to coalition treaty are unavoidable,» said party chairman Jevgeni Ossinovski as the meeting ended. «It cannot be some endless discussion continuing for half year, a year or God knows how long,» he said, adding that an agreement in principle has to be reached by end of August.
IRL and Reform boards having responded to Soc Dem suggestions last week, yesterday the board of the latter took time to discuss the replies.
«Rather many in our board were perplexed that the coalition partners did not seem to take our suggestions too seriously, as the feedback was quite vague,» said Mr Jevgeni Ossinovski. He acknowledged, though, that these past few days the partners have been more active in communication and he stands sure the Soc Dems proposals are being taken seriously.
This evening, already, chairmen of the governing parties will meet to discuss the schedule for the weeks ahead, and to find a way to agree.
Soc Dems came forth with proposal to amend the treaty at end of July. What they consider top priority is raising the income tax minimum and measures against peripherialization.
On Saturday, the Free Party currently in opposition had its general assembly. Party chief Andres Herkel said they were not to be used as a shield for exiting the coalition. He noted that while the Free were set aside at current coalition's talks in March, now it is speculated that they might continue in the next coalition.  
«They must recall the tax stupidity passed in spring, one in which even the coalition parties do not believe, and work out a new model – such as is balanced and geared towards economic development,» said Mr Herkel.
Speaking at Centre summer days, deputy head of the opposition party Kadri Simson said that the society's expectation for a new government is ever increasing as Reform has chosen the stagnation force role. «Being reconciled to the situation is especially damaging to IRL whose face is not seen at all, and without changes their fate is extinction,» predicted Ms Simson
She said Centre was prepared to assume governmental responsibility in order to offer solutions to restore economic growth, improvement of Estonia's standard of life, and avoiding the slow death of peripheries. «In that, we have much more common ground with Soc Dems, IRL, and the Free than none of these has with Reform,» said Ms Simson.