Tallinn bans velotaxis from Old Town from Saturday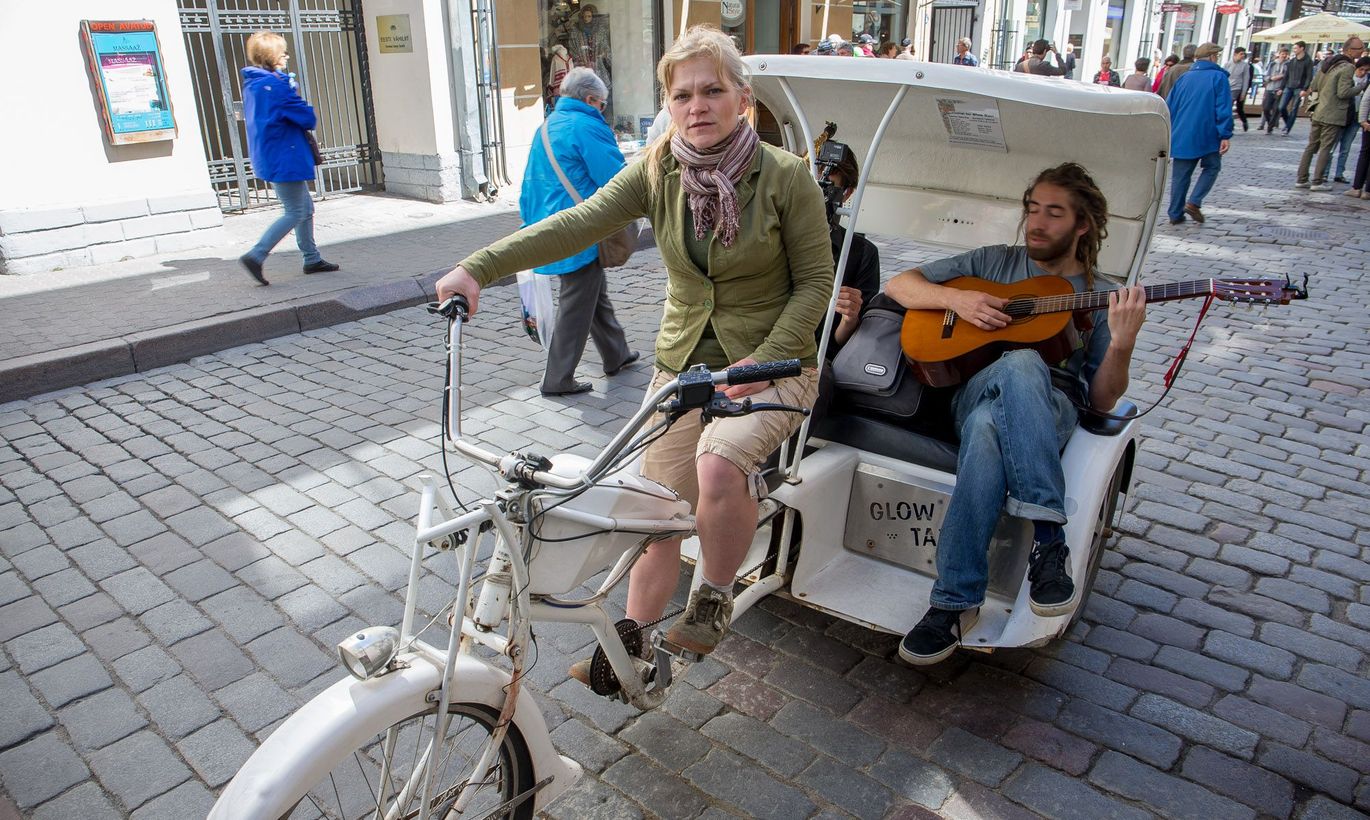 Following a more than decade-long debate, the Tallinn city government has decided to ban three-wheel bikes offering fee-charging passenger carriage service from the Old Town from Aug. 15.
«The reason is simple: from spring to fall sidewalk cafes take up a large part of the Old Town's public space and it is necessary to ensure the safety of pedestrians on the narrow streets of the Old Town,» spokespeople for the government of the borough of Central Tallinn said on Monday.
The borough government pointed out that under the Traffic Act three-wheel bikes that are used for the provision of passenger service are treated as bicycles. At present entrepreneurs offering passenger service with bicycles are moving in big numbers in areas where the city has set restrictions regarding vehicular traffic, advertising and commerce. The provision of fee-charging transport service with bicycle on the other hand is not yet regulated by any legal act.
The borough government said inapporpriate conduct of many drivers of the three-wheelers was a problem, as many of the vehicles were carrying unauthorized advertising banners, their drivers were selling souvenirs, playing loud music, using inappropriate speed and causing congestion when moving in a pedestrian area. Often one can see tens of velotaxis parked on the Town Hall Square where the parking of ordinary taxis is forbidden.
Besides many of the three-wheelers do not fit into the Old Town setting with their appearance and many such vehicles are 160 centimeters wide, 35 centimeters wider than the maximum width of bikes permitted by the Traffic Act.
The borough government said it has been working to control the operation of velotaxis for more than a decade and believes that regulation of the operation of such vehicles is necessary. The number of three-wheelers offering passenger service in the UNESCO-listed Old Town of Tallinn has risen more than tenfold from the seven units that were in operation in 2004 when the subject was first raised by the city's authorities.
«When the new Public Transport Act taking effect in October gives Tallinn powers to regulate the provision of fee-charging passenger transport service with non-motorized means of transport, including bicycles, we will be prepared to allow about ten of them into the Old Town, but already under rules established by us,» the borough governor, Alar Naame, said.