Editorial: the Athletics WikiLeaks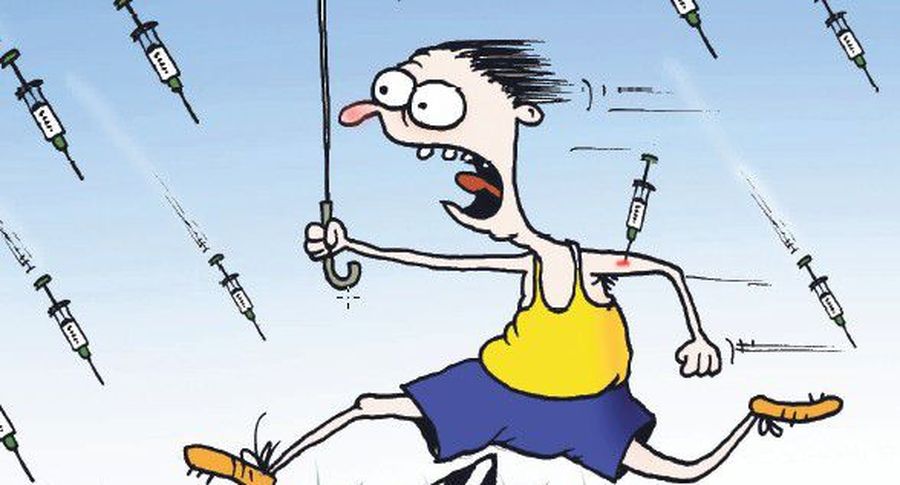 For years, the German journalist and movie maker Hans-Joachim Seppelt had been labouring to secure evidence that doping in top sports is in much broader use as is commonly known. He had managed to find examples about traditional use of doping and banned methods in well-known sorts-nations like Russia and Kenya, as well as people involved speaking up in front of camera.
But these could still be considered the few early buds and blooms. Fruit time was here when an (at least hitherto publicly) unknown whistleblower sent Mr Seppelt some Excel files. The picture revealed would doubtless stir anyone interested in clean sports. Mr Seppelt, the veteran doping hunter, had obtained an extensive International Association of Athletics Federations (IAAF) database with blood read-outs of top five thousand sportsmen in the world from 2001–2012.
The related documentary is freely viewable over the German TV station ARD website, so those most interested have probably found it already. In cooperation with the British paper Sunday Times, experts reviewed the leaked data and found that a large part of blood readings collected by IAAF were abnormal i.e. suspicious – while it is known that an abnormal blood reading is no basis of conviction in doping. On the other hand, the leak poses a serious problem: abnormal readings were found with over 800 sportsmen. The main issue being: with IAAF aware of the problem, what did they do?
IAAF denounced the leak. In its press release, it noted that the accusations published in media are «mainly based on analysis of illegally acquired IAAF databases which contain private and confidential medical data.»
Yesterday, IAAF issued a longer opinion in which it labelled the media coverage as sensation-seeking and letting us know they had published their own analysis as early as in 2011. «We are not hiding from this statistics.»
What we have here is a situation like the US state department database that WikiLeaks once published. Had they known, they'd surely have prevented the leak, but once the toothpaste is out of the tube, how does one stick it back in. Thus far, ARD and Sunday Times have abstained from posting names of suspicious-blooded sportsmen, but hardly will these stay hidden for long.
To add spice to the dish, the next athletics world championships happen in Beijing at end of August. If it is indeed true that in 2001–2012 a third of world champ and Olympic medals in endurance athletics have been grabbed by blood doping, what must the honest sportsman feel when starting in Beijing? The cheats have already secured the victory.