Editorial: family doc, show up!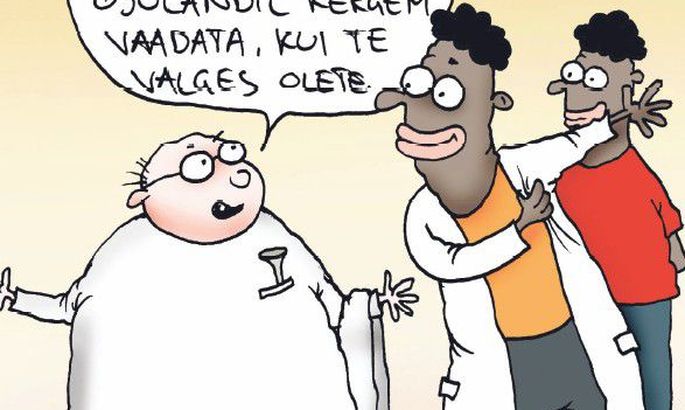 The search must promptly begin for family doctors for a needy Estonia. Where will they come from? Master key goes lacking in Master's thesis by Pille Saar, an expert, while various worthy versions have been tabled for discussions.  
The picture is bleak and ranks of family doctors keep thinning fast. Even with overly optimistic University of Tartu graduation scenarios, 121 would be lacking come 2030.
The people are unwilling to do the job. As recently explained to Postimees by Professor Ruth Kalda, what intimidates folks is the seriousness of responsibility – treating the patients, tending to Health Insurance Fund contracts, and keeping the books.  
What do we do? Tricks tried thus far – like a tip to get them started – have not worked really. Creation of health centres might help, as a family doc will feel fragile working alone with no-one to turn to for fast advice.
Then, there have been these two other options. One would be trying to lure back Estonian doctors employed abroad. The other is bringing in physicians from other lands, or invite them here for residency. Both are food for thought, while not an easy way out.
The idea of a doc talking some other native tongue ought not to feel too foreign, though. Indeed, who has shrugged his shoulders at Estonian physicians earning their daily bread in Finland? What would be different, then, with doctors over here hailing from other nations? With language skills sufficient to hear a patient out, get what is wrong, and prescribe the needed cure, the nationality ought not to be a problem.
Whatever the magic, within or without, any family doc needs the motivation to tie his fate with Estonia, especially the rural side thereof. As worded by Prof Kalda: competitive pay, good working conditions and opportunities to develop ought to be offered. So be it, then.