Crimean holidays have consequences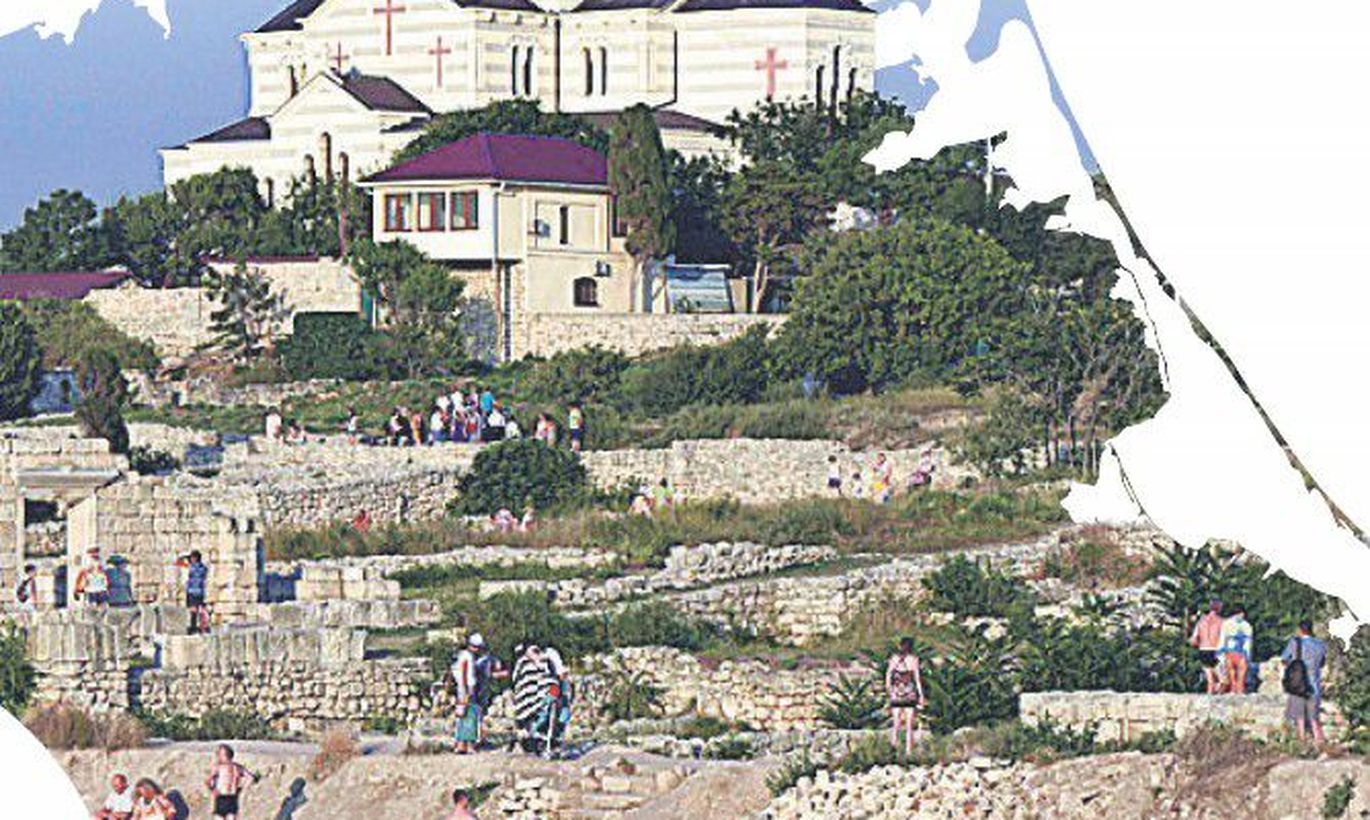 While it is not implicitly forbidden to travel to Crimea annexed by Russia, problems must still be considered after returning from its beaches. 
Den za Dnyom, a Russian language weekly newspaper in Estonia, decided to look into the topic of Crimea after Russia's consumer protection agency published a check-list for people in the land intending to visit Crimean peninsula. To be sure, this triggered upset in society and heart of the President who saw this as casting doubt on state's stand regarding the legality of unification of Crimea. The consumer protectors explained that several dozen people in Russia had addressed them, such as had after visiting Crimea run into problems with getting visas into Schengen states and America or Ukraine. Thus they decided to warn the people.
As Russian citizens need no visa to travel to Crimea, it must be assumed that the problems occurred when they booked the trips and hotels in Internet with credit cards (the use history of which can be traced). In all likelihood, information was also gleaned from social networks where people love to post pictures of vacations.
Den za Dnyom inquired what might be the consequences for inhabitants of Estonia when visiting Crimea.
Education ministry and Tallinn city government failed to comment. The former refused to reply, the latter responded not to calls and letters.
As for Security Police (Kapo) press rep Harrys Puusepp, they have nothing to tell the public. He noted that when it comes to the work at Kapo, the topic is limited to protection of state secrets and avoiding potentially dangerous situations. «But this is only concerning to people with access to state secrets,» specified Mr Puusepp, adding that the list was broadened somewhat recently. «But this has already been covered by the media, and the Kapo annual review has a whole subsection dedicated to it,» he noted.
In that chapter, the talk is mainly about people with access to state secrets obligated to notify employers of trips to risk nations, the aim of the trip and its duration, and naturally of any suspicious contacts.  
Unlike the security police who is not public about all details of their work, representatives of political parties are able to do so. From IRL, we talked to former security police director-general Raivo Aeg.
«With Russia aggressively spying against Estonia, it is natural for our special services to have to monitor contacts with Russia,» he said. «However, this will firstly concern the areas where protection of state secrets or other vital information needs to be protected. Thus, the same methods of control and prevention apply to Crimea as to the entire Russia.»
Free Party chairman Andres Herkel did not answer the question whether Kapo might monitor inhabitants of Estonia, but he did share information regarding his party: «To my knowledge no Free Party member has visited Crimea after it was illegally annexed by Russia,» he noted, adding that he lacked information regarding activity or inactivity of Kapo in the issue. «Members of Free Party would be happy to participate in an international monitoring mission when Crimea is delivered, Russian forces depart the territory and the region will hold honest elections.»
EKRE head Mart Helme said he could not comment activities of Kapo, but said the latter would probably monitor trips by inhabitants of Estonia to Crimea even of to understand who of permanent residents in our country, and to which degree, might be involved in their politics or military activity in Eastern Ukraine. «This is the routine activity or all intelligence services, especially in view of the current extremely intense relations with Russia and that the Estonian opinion is that Crimea is a territory annexed from Ukraine,» specified Mr Helme.
Mr Helme would definitely advise that all national officials and civil servants abstain from visiting Crimea, as this would raise too many issues of all kinds. «Meanwhile, it seems that the situation is otherwise with private persons. To go or not to go depends on what the individual thinks on the events in Crimea and Ukraine.»
Should Kapo have basis to think that Russian special services may have recruited an individual, or with other issues related to security, a private person may naturally be called by Kapo to have a talk.  
«Things are totally different with civil servants. With these, it is logical for Kapo to summons them in order to collect information,» said Mr Helme.
The famously sharp-tongued Reform member Igor Gräzin said he would divide the topic into two, distinctively.
«Private persons may travel wherever they like, this is their own business,» explained Mr Gräzin. «It is totally different with civil servants, however, who may definitely not visit Crimea! This is the clear stand of the state: Crimea was occupied and representatives of state powers may not visit occupied territories.»
As an example of that, Mr Gräzin pointed back to Soviet era when no American or British civil servant was allowed to travel to Estonia as such visits would have contradicted the stand of said nations regarding the occupation of the Baltics. «A Soviet Union stamp in their passports would have meant that the nation represented by the official has recognised Estonian Soviet Socialist Republic on state level,» said Mr Gräzin. «And to their praise, this was maintained throughout these fifty years. We have to retain the same position regarding Crimea.»
As the Reform Party where Mr Gräzin belongs is also in charge of the education ministry, we asked whether teachers could visit Crimea with students to familiarise themselves with the nature and culture.  
«In such case, all will be jailed: the teacher at the adults' prison, and the students in the minors' colony,» jested Mr Gräzin, and went on to explain that there would be no avoiding of communication with powers as a visa would be needed anyway. «If a teachers travels to Russia with children, there will be no issue. But when she goes to Crimea via Russia, she will be communicating with occupation powers. But to travel to Crimea without any contact with powers would only be possible by illegal crossing of the state border.»
Centre Party's Vladimir Velman, however, declared he was against any restrictions to limit freedom of movement even by Kapo. «I am in a similar situation myself, at the moment, having visited Nagorno-Karabakh as part of a group of international monitors,» noted Mr Velman. «I was already warned that I have been blacklisted by Azerbaijani government.»
At that, the man admitted he failed to understand the hysteria around Crimea. «By our activities, we not only hinder the inhabitants of Crimea from returning to normal life, but are casting doubt on the democratic and prudent development of our own country,» he said.
Mr Velman added that he would be sure to travel to Crimea, having the opportunity: «This is my opinion, and the occupation is no issue here,» he explained. «And we cannot call anyone an occupant anyway, being occupants ourselves. This is the conclusion I arrived at when our nation sent its troops into Iraq. This was an occupation mission.»
Still, he is certain that times will change: «Soon, lots of decisions and restrictions set by Kapo will be altered, as that's the only way to go, and civil servants, including the highest level, will be visiting Crimea.»
The soc dem Jaak Allik said that as the party has not discussed the topic at hand, he was unable to express the party view. «Personally, I think that the personal liberties also including freedom of movement are basic liberties of the European Union,» he said. «Therefore, I regard any restrictions, especially sanctions regarding people whether they be private persons or officials, to be unreasonable and unjust.»
Given the opportunity, Mr Allik would be happy to visit Crimea. We wanted to know what would happen if he were called on carpet, thereafter, by Kapo or party leadership. «I would simply not show up for a conversation like that,» announced Mr Allik, firmly. «I am a citizen of the European Union, a free man, and I decide for myself where I go. All else is pure demagogy.»