Who's Estonia's next President?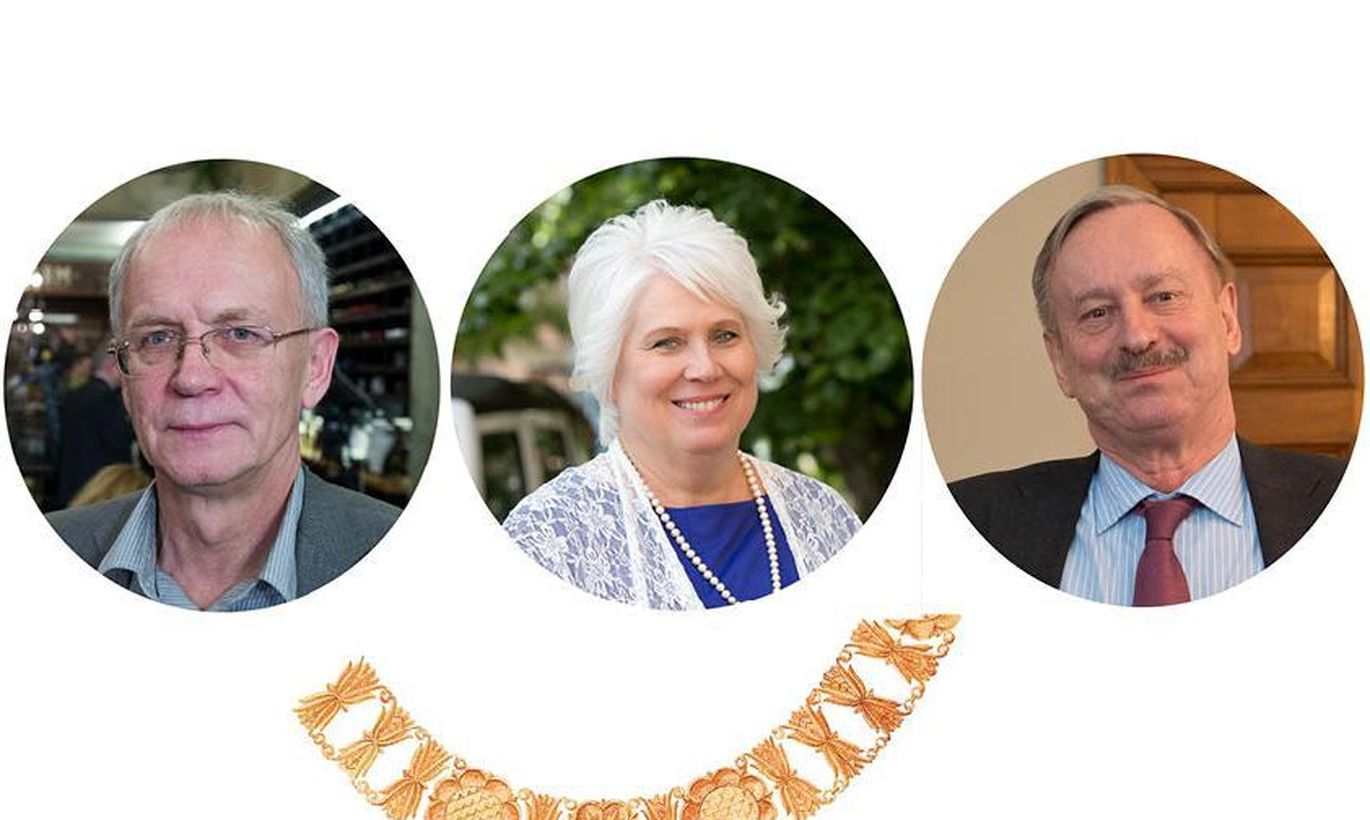 A year from now, Estonia gets its next elected President to follow Lennart Meri, Arnold Rüütel and Toomas Hendrik Ilves.
Up to now, the forecasters have been most prone to point towards honorary Reform chairman Siim Kallas. But it's not that simple. Sure, another comeback of Mr Kallas seems somewhat expected and logical. Even so, his outlook is dimmed by the native party almost totally out of touch with the man. Therefore, not likely that they set him up as candidate. Rather, a door of opportunity might open for the fresh foreign minister Marina Kaljurand from whom Reform will perhaps not be demanding that she join the party.
As for Siim Kallas himself, he'd rather become president – as evidenced by his hesitancy to assume leadership of European liberals, and the rather remarkable media activity. As well as the long-running flirting with other parties: meetings with people from Centre and IRL, talks with the Free, participation at other parties' conferences while criticizing own native Reform. All of that to distance himself from Reform a bit, to also gain support from other parties.
As Reform sees it, Siim's daughter, the MEP Kaja Kallas, is quite active in the «family project». As the candidacy of Marina Kaljurand was being discussed at the board recently, Kaja Kallas asked Ms Kaljurand if the latter would also intend to run for Estonia's president. Thus far free from a party background, Ms Kaljurand declined to confirm or reject the development, saying: «Not for me to want [that].»
A while later, in the party board mailing list, Kaja Kallas stirred up the presidential debate. Indeed, this Friday the Reform board is convening and, among other items, the presidential elections will obviously be on agenda. To the knowledge of Postimees, an idea may surface to arrange a presidential tour even within the party. Actually, that's what they did back in 2001. Then, Siim Kallas, Toomas Vilosius and Märt Rask did a «summer tour» to help presidential candidate Toomas Savi raise pan-Estonian popularity. Despite the efforts, it was People's Union's candidate Arnold Rüütel who took the title.
Facing the facts – for Reform to add President to Prime Minister, something remarkable should happen. Such fullness of power is not easily granted to any party. For Reform to develop presidential outlook, somebody should find a way to split the current coalition.
The soc dems have a plan of their own: why not land Eiki Nestor in Kadriorg, as next job. Though no law, rule or custom, the good practice has been for President and Prime Minister to hail from varying parties. Therefore, options for Mr Nestor might not be bad at all.
Also important is support among electoral «college» of local leaders – improbable for the President to get elected at Riigikogu. In that case, agreement with IRL is vital, the latter being native party to 80 local government leaders. All in all, the college is composed of some two hundred.
As assured us by IRL chief Margus Tsahkna, the presidential elections are a vital touchstone before local elections and they will definitely be presenting a candidate. He predicted the Riigikogu would fail to elect the head of state, granting them an edge.
Naturally, the Free and EKRE have been addressed about the issue. Probably and logically, these will desire to showcase themselves and set up candidates of their own. In all likelihood, they are presently busy sounding out popularity of their options.