ERR «did not err» by granting toxic interview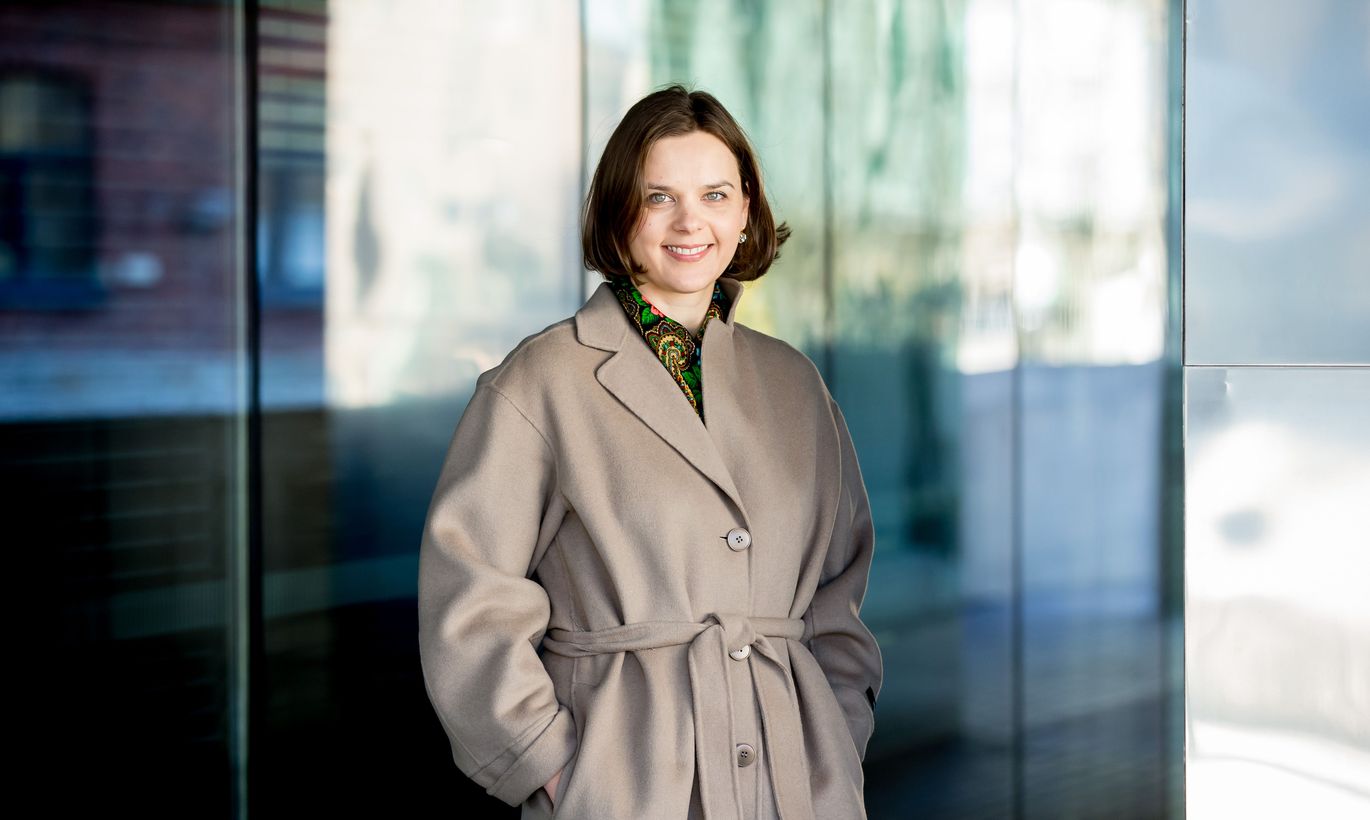 The unexpectedly aggressive questions by Russian TV program «Vesti» journalist while interviewing ETV+ editor-in-chief Darja Saar (35) amounted to another attack against the channel to be created, say public broadcasting heads.
«The situation as such was very very difficult. The way she was interviewed and the kind of questions asked – in a situation like that, very difficult indeed to say something sensible straight into the microphone,» commented Estonian Public Broadcasting (ERR) chief executive Margus Allikmaa. «It does take remarkable experience, or, then, great demagogical skills.»
Also, he said the interview was originally intended to provide an overview of how things are going with the building of the TV channel. «Obviously, the interview was indeed intended a bit otherwise as originally agreed,» admitted ERR chief.
Ms Saar was asked three pointed questions: who are fighting in Donbas, separatists or self-defence forces? to whom belongs Crimea? what happened to the bronze soldier? The ETV+ editor-in-chief avoided any personal opinions and advised that they familiarise themselves with opinion of Estonian government.
According to ERR board member Ainar Ruussaar, also burnt by an interview to «Vesti» a while ago, the questions were nasty indeed. «All I said to Darja before she met with «Vesti» was that I met with «Vesti» last fall and the outcome that I saw was awful,» he recalled.
Mr Ruussaar said his interview had been cut and assembled so as to alter the impression of his words. «My message to Darja was to rather be careful than extremely open as the end result is known anyway,» he added.
Meanwhile, Mr Allikmaa would not condemn the Russian journalist, saying it was her very job to also ask sharp questions. «Perhaps we should not always grant interviews to such channels, but, on the other hand, while we as journalists want to ask everyone about everything, somewhere there needs to be respect towards the journalists at the channels not most friendly,» he said.
To this, Mr Ruussaar agrees: denying interviews is no solution, as that would be a message in itself. Therefore, they have not intentionally declined any presentation and interview; on the contrary, these have also granted to Americans and Germans for instance.
Mr Ruussaar admitted, however, that ETV+ is subject to communicative attacks. «We are well aware that the closer to September 28th (the day when the channel is launched – edit) the more abundant, probably, all kinds of attacks,» he remarked.
Therefore, the public broadcasting had prepared for an offensive by the Russian propaganda machine. «For things not to be pulled out of context, and for us to be able to somehow defend ourselves, we also filmed the interview from the side,» said Mr Allikmaa.
Thus, ERR has the controversial interview documented. Even so, as admitted, by its chief, they don't exactly know what to do with the material.
«Of course the questions were rough and of course there could have been the option to listen to the longer reply and to get the entire context of the interview,» he explained. «Indeed, these answers were pulled a bit out of context, as Darja also has said.»
As assured by Mr Allikmaa, the channel being created is definitely not a megaphone for the government as the Russian TV programme attempted to prove. «Not so that only the official Estonian opinion will be heard over ETV+,» underlined Mr Allikmaa.
Mr Ruussaar said such myth has been promulgated ever since the Russian language TV channel begun to be discussed. «The only thing that can refute the myth is the very content of the channel,» he noted.
Meanwhile, another version is already making rounds in Russia. «And refuting that version in Russia might be mission impossible,» said Mr Allikmaa.
Ms Saar did not desire to comment the topic yesterday.
Excerpt from TV programme
«Vesti»: Who are fighting in Donbas, separatists or self-defence forces?
Saar: According to official opinion by Estonian government.
«Vesti»: Okay, to whom belongs Crimea?
Saar: Familiarize yourselves with official Estonian opinion.
«Vesti»: What happened to the bronze soldier?
Saar: When we mediate any events in Estonia, we point out official Estonian opinion in all issues. Even in such as were mentioned above.