Editorial: Turkey tackles ISIS crisis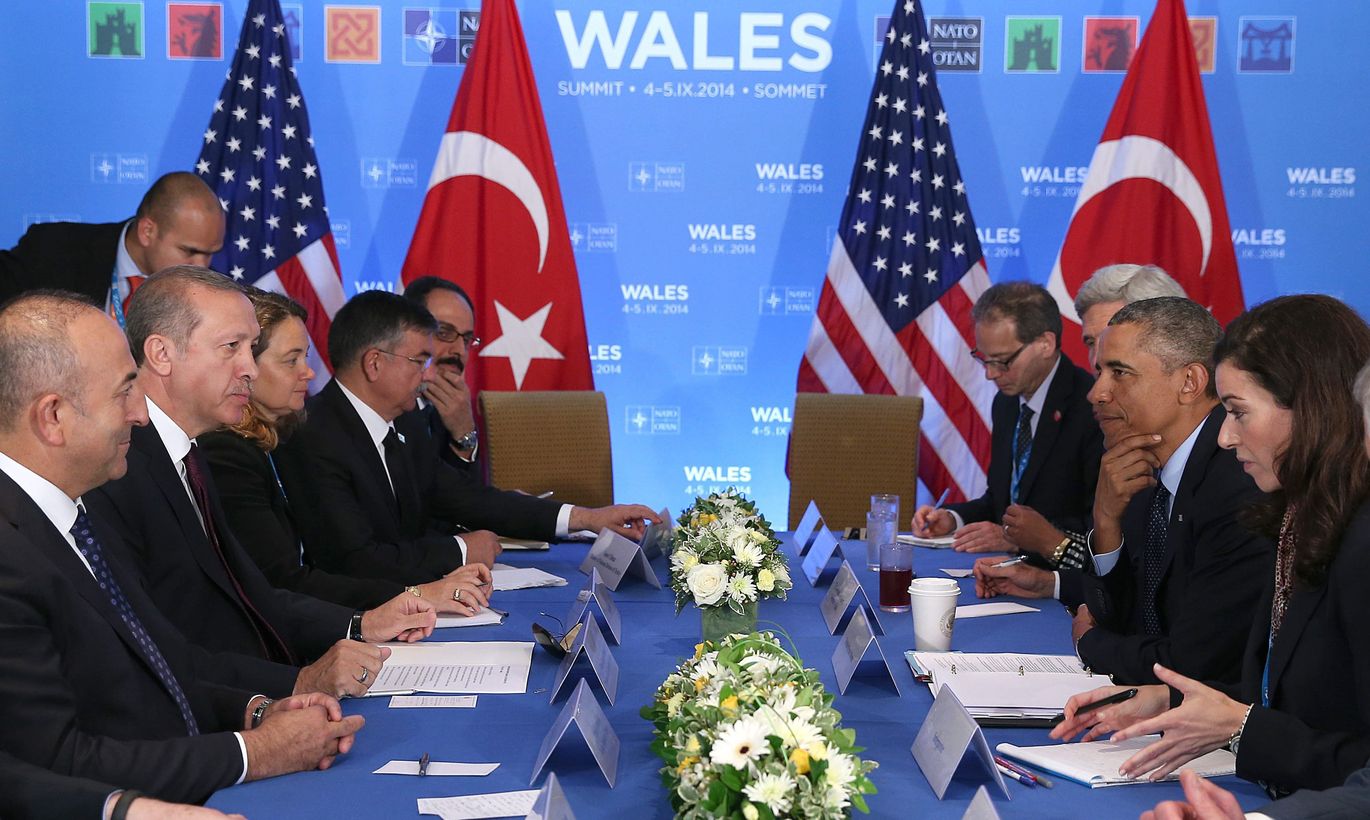 No doubt, active involvement in Syria and permission granted to allies to use its İncirlik airbase is quite a change in Turkish policy and may serve to significantly advance the fight against ISIS. 
At consultations called by initiative of Turkey, NATO allies affirmed their support towards Ankara. The meeting was specifically triggered by terrorist attacks on Turkish territory last week. In joint statement by allies, the terrorist attacks were condemned while failing to describe additional steps to ensure security of Turkey. Presumably, Turkey used Article 4 consultations primarily to explain to allies its positions, and the more ironic commentators may label this a PR-trick by Ankara.
With that in mind, the bilateral Turkey-US talks already underway and the probable military plans about steps on the ground seem more important.
As during the entire Syrian crisis Turkey has been rather subdued, this sudden change of mind by Ankara is spawning all sorts of speculations: why, on what conditions has this been? Reasons are sought in Turkish domestic policy as well as in their status-to-be as regional power in light of the Iranian nuke deal.
The most obvious motive is the agreement with USA to try and create a buffer zone on Syrian soil, hopefully curbing the flood of refugees into Turkey. Indeed, Turkey is chief destination for refugees from Syria – the total intake currently amounting to 1.7 million. Dozens and dozens of thousands more are waiting for their turn at the Turkish borders.
In Syria, it is the Kurds who have been showing strongest resistance to ISIS, with their YPG self-defence units in control of vast areas behind the Turkish border. Meanwhile, Turkey has not been interested in Kurds strengthened in neighbouring country, fearing the effect on Kurdish separatism at home – operating in Turkey, Kurdistan Workers' Party (PKK) is on terrorist list in EU and USA alike. Even now, air strikes against ISIS were complemented by hitting PKK positions.
In domestic policy, president Recep Tayyip Erdoğan's party feels an obvious need to show itself strong, efficient and decisive after losing its parliamentary majority in June elections while remaining the major power. At that, Mr Erdoğan's AKP needed the majority to amend the constitution and make governing the state presidential.
Clearly, Turkey has the right to defend itself from terrorist attacks and their steps to fight against ISIS are to be welcomed. However, in the confusion caused by civil war in Syria, the West must see that there'd be no betrayal of Syrian Kurds who have carried a heavy load standing against ISIS, fighting for their homeland and the lives of their families.