One pig can kill the industry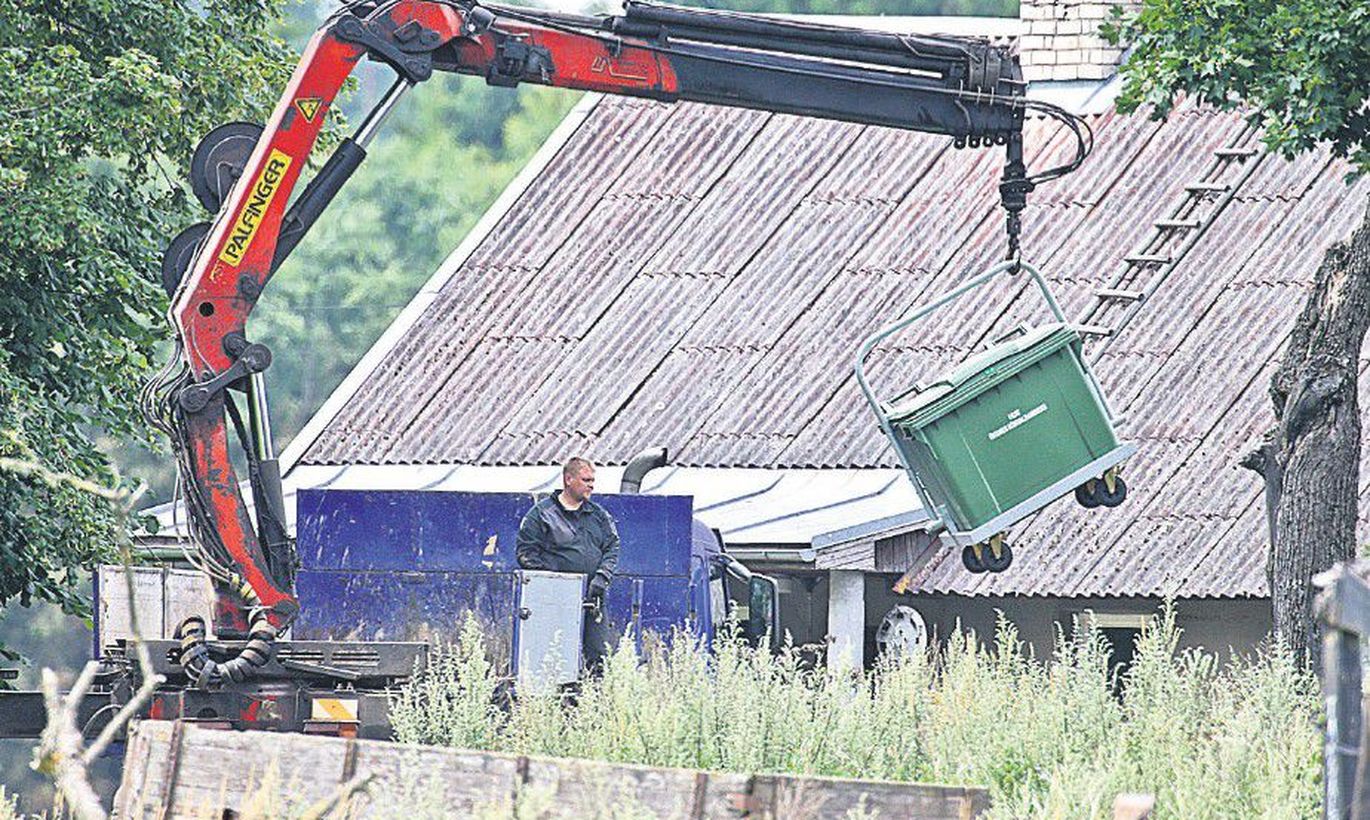 Eleven days ago, the initial Estonian domestic swine died of African fever. The darkest scenario would spell death to quite a large part of the entire industry.  
The first wild swine killed by the fever was discovered in Estonia on September 8th last year. On July 18th, the plague that arrived via Poland and Baltics claimed its initial domestic victim. It was the only one the farm had. The reason is thought to be that the family went berry picking.
By now, over 500 pigs have been killed, such as dwelled in plagued farms. The extremely infectious and up to 100 percent lethal to pigs, the fever is not dangerous to man. The last outbreak area is near the large Ekseko farm of Rakvere Farms, in Viljandi County.
«All it takes is one pig and some aunt Suzy to wipe out hundreds and hundreds of jobs,» said Teet Soorm, CEO of Rakvere Farms parent company HKScan. He said the industry would not be killed at once, but the tough requirements would make long-term operations difficult. In Estonia, the pigs are killed in the farms where the fever has been discovered.   
At the moment, Estonia's restricted areas and surveillance zones are three and ten kilometres. The European Commission, however, has prescribed a «third zone» – a lot larger. That will be an area from where animals may only be taken to a slaughterhouse recognised by Veterinary and Food Board, and uncooked pork will be marked. Products cooked at a minimum of 80 degrees Celsius may be sold as the usual goods.
Veterinary and Food Board (VTA) director-general Ago Pärtel said that Ekseko did not fall into the severest restricted area according to their measures. Meaning: a pig may only move to slaughterhouse. Uncooked pork may only be transported within Estonia and with special marking.
Foodstuff group Atria Eesti chief Olle Horm said the system is unclear: all they know is how to fall into such zone. «But how does one exit the third zone? Will it be days, weeks, months, years?» he asked.
Mr Horm thinks the fever is highly likely to spread to the rest of Estonia. «With three-four [sick] pigs, the entire pig raising industry may be mortified,» he noted.
HKScan's Mr Soorm has said other sectors such as cereal growers, fodder producers, transport and veterinary medicine would also suffer. «I can't assess job losses there,» he admitted. Ekseko payroll alone features 200 people.
Central Farmers Union head Kalev Kreegipuu remained cautious, saying the effect on economy will depend on further developments. «It's broader than pigs: fodder producers, medicines, employment, and thus the local governments,» he said, listing such as could suffer.
The state has offered support schemes. Owners of killed pigs will be compensated for pigs and fodder alike. The farms in the neighbourhood will get benefits for a possible drop of price of produce, 50 percent of which comes from EU and the rest from member state.
As admitted by Mr Horm, the plague may bring the pork price down. To make matters worse, Europe sports oversupply of pork. «Import was below production price even before plague,» he said. He added that considering the geopolitical situation, it makes not too much sense to import pork anyway.
As underlined by Mr Soorm, the state was too slow reacting to the swine fever. «A while ago, for instance, the few pigs could have been taken from small farms by force and compensated with money,» he said.
Commenting on opinion by Mr Soorm, Mr Horm said this would really been a solution some time ago. «That ship is gone now,» he said, adding that now we should see to whatever remains, and take other measures. «Double fences, dogs, guards walking certain perimeters, raising the awareness, cooking the fodder,» he suggested, noting that it is easier to lose pork industry than to restore it.
Mr Soorm said that if he went drunk driving, he'd be jailed. But when a pig farmer brings the plague in, nothing happens to the guy and hogs are compensated. «The guilty need to be punished,» says HKScan chief.