Kruuse plays hooky from EU Council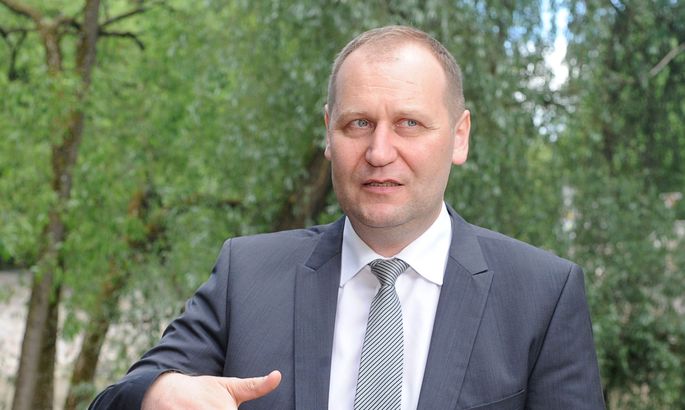 Rural life minister Urmas Kruuse is a rare sight at Council of the European Union: only once has he made it to a meeting to stand for Estonian agricultural interests.
Council of the European Union convenes in ten different memberships, depending on the issue at hand. As a rule, Estonia is represented at said sessions by the minister responsible for domain discussed. If needed, a replacement may be sent such as some fellow minister. Estonia may also be represented by deputy head at representation at EU, or the ambassador.  
The agricultural and fisheries council for agriculture ministers, for instance, has this year convened six times. While former minister of agriculture Ivari Padar (soc dems, SDE) was present at two while in office, current rural life minister Urmas Kruuse (Reform) has only made it to one out of four.
At that single meeting, he was present together with environmental minister Marko Pomerants (IRL), and at one occasion Mr Pomerants represented Estonia alone. On two cases, Estonian EU representation deputy head Clyde Kull has shown up, forced to also sit in for Mr Kruuse in March while the latter was still health and labour minister.
The minister failed to answer question by Postimees as to the reason he failed to participate at the meetings.
«If possible, I always participate at the council of ministers, though it cannot be excluded that at times Estonia is represented by deputy head of permanent representation, and deputy chancellors. Or if the main topics touch fishery, then the environment minister goes being responsible for that in Estonia. This is prudent,» said Mr Kruuse, in office as rural life minister for hundred days plus.
Of the meetings that have been, the minister deems the one he was at – on June 16th – to have been the weightiest. Then, he raised the issue of Russia's embargo regarding Estonian and Latvian canned fish, and the need for alleviating measures for the fishing sector. «Also, there were separate discussions with ministers from nearby nations. We secured support from other nations to proceed with the matter,» beamed Mr Kruuse.
In the chart compiled by Postimees at the 100 days mark for this present government, Mr Kruuse gained «two» – the lowest on the scale of «five». The board of editors assessed his work as follows. As rural life minister, Urmas Kruuse is an obvious ignoramus, tasked with politely covering up the inactivity and lack of interest of the government towards rural life. A so-called straw man, he needs to chair the underfinanced ministry to distribute the funds gotten from EU.As also confirmed by interviews to media, he has nothing to say about rural life and agriculture.  
Mr Kruuse is of the opinion that despite the minister missing, Estonia's interests are always represented in EU. «The shaping of Estonian stands begins in the ministry, after which they are discussed in government, and then ratified at EU affairs committee. Only then does the minister or his representative go to present these to the council of ministers,» he explained.
The minister added that meetings of the same kind are being held by officials with European Commission and representatives of other member states.
«Estonia's opinions have been discussed and our interests are being protected at various levels,» he claimed.
A survey reveals that none of our ministers has this year made it to any of the five transport, telecommunications and energy committee (TTE) meetings. Every time, the former economy and infrastructure minister Urve Palo (sod dems, SDE) or the current person on said chair Kristen Michal (Reform) have been represented by Clyde Kull.
Indeed, Mr Michal participated at May 28th competitiveness committee meeting, but he failed to show up at TTE meetings on June 8th, 11th and 12th. Mr Michal said that at the time he was attending a reserve officers summons at Defence Forces.
As for meetings for general affairs where according to agreed practices Estonia should be represented by foreign minister, our permanent representative at EU the ambassador Matti Maasikas has attended. Foreign minister has not reached any of the five meetings held this year.