Refugee reception in precautious preliminary preparation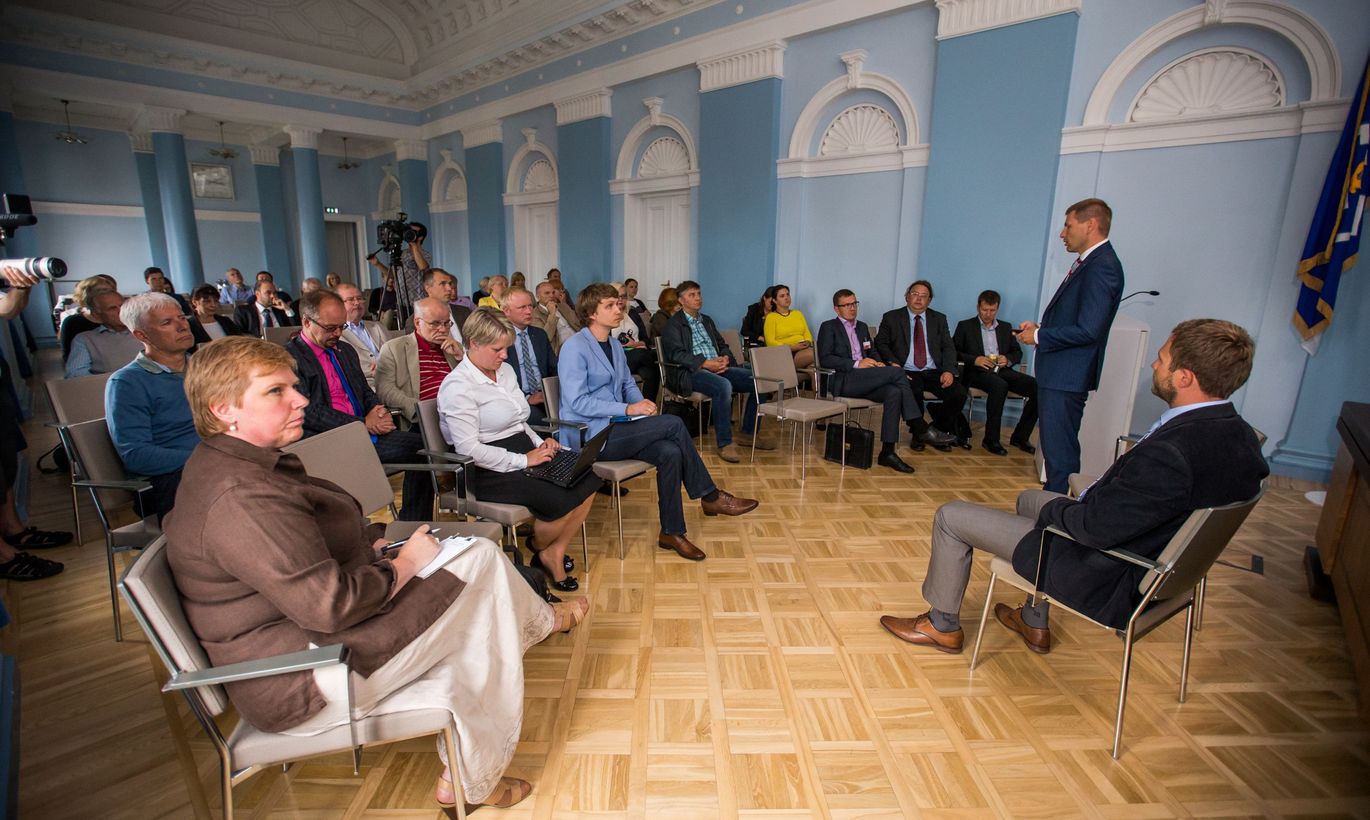 While local leaders listen rather placidly to soothing talks by ministers responsible to receive the migrants,  Vao asylum seekers center chief harbors painful memories from recent meeting in South Estonia.
The Vao Centre social worker Jaana Nestor talked about a wood processor asking for their folks to come work. As they showed up, the parish elder sounded so icy at the meeting the refugees realised they were not welcome. The plan was cancelled.
Ms Nestor said the incident is rather isolated, though. «Usually we have no business with local leaders, but there the employer himself set up the meeting,» said the social worker.
Rather, the jobs and homes scene seems to be bright. «Real estate agents offer apartments, and employers advance offers,» rejoiced the lady. Lots of the Vao guys have already landed nearby jobs, she claimed.
The social worker admitted the experience with hiring refugees is not 100 percent perfect, but the initial feedback is mostly positive. «The guys must prove their worth,» she added.
Ms Nestor admitted it's tough job to get the refugees going, but she shares the optimism of ministers Margus Tsahkna and Hanno Pevkur that Estonia will make it. Even with Arabic – with help from interpreters.
At his meetings with local leaders, interior minister Mr was at pains to emphasise that pressure to come live in Estonia is up even without the recent EU initiative. 6,000 people a year are arriving from EU and third countries, for study, work or personal reasons. «They are already here in our midst,» enthused Mr Pevkur.
The arrivals of illegal entrants are up too, by about a half year-on-year. Of these, majority are expelled but some apply for asylum – successfully. In numbers: in first half last year, 119 entered Estonia illegally, but this year the figure stood at 239. In first half this year, 117 asylum applications have been submitted, 52 of these by people from Ukraine, followed by Syria, Sudan and Palestine (13, 9 and 8 respectively).
Mr Pevkur predicts the asylum applications will top 200 hundred this year. Estonia's overall acceptance percentage is 15. As for economic refugees out to seek a better life in Europe, Estonia will not be receiving these and will take the same approach to the 150 «quota» people recently prescribed.
Regarding the latter, Estonian officials hope to be picking families, women and children with at least some command of English, Russian or French. Preferably Christians. The ministers are especially animated about people from Syria who are said to be educated, and speakers of Russian or English. They dream to avoid Arabic-only people.
The rosy dream to pick our own refugees will, however, depend on agreements with Italian and Greek colleagues. Also: will Estonian officials be among the first to do the picking? No dates have thus far been settled.
Interior ministry citizenship and migration chief Janek Mägi says Estonia hopes to settle asylum applications on the spot before people head towards Estonia. That would take a month, in Italy or Greece. By the time refugees begin trickling into Estonia, accommodation must be prepared. And jobs, preferably.
Mayors and elders are in wait-and-see mode, mainly. What kind of flats would fit, they ask. Tensions might flare if refugee flats are fixed up nicer, with EU money, than those of the local needy. What would be the jobs we are talking about? What do we have, after all? How about the language study?  Who finds the support persons? The ministers say calm down: this is the task for the state.
And then there is the kindergarten-school issue regarding the kids. Education ministry tells us preparation has been underway, anyhow – trainings arranged for years.
Citing the experience of Vao Centre, the capacity is mainly in Tartu and Tallinn. So that's where the families with kids will be headed to.