Swine fever the new normal?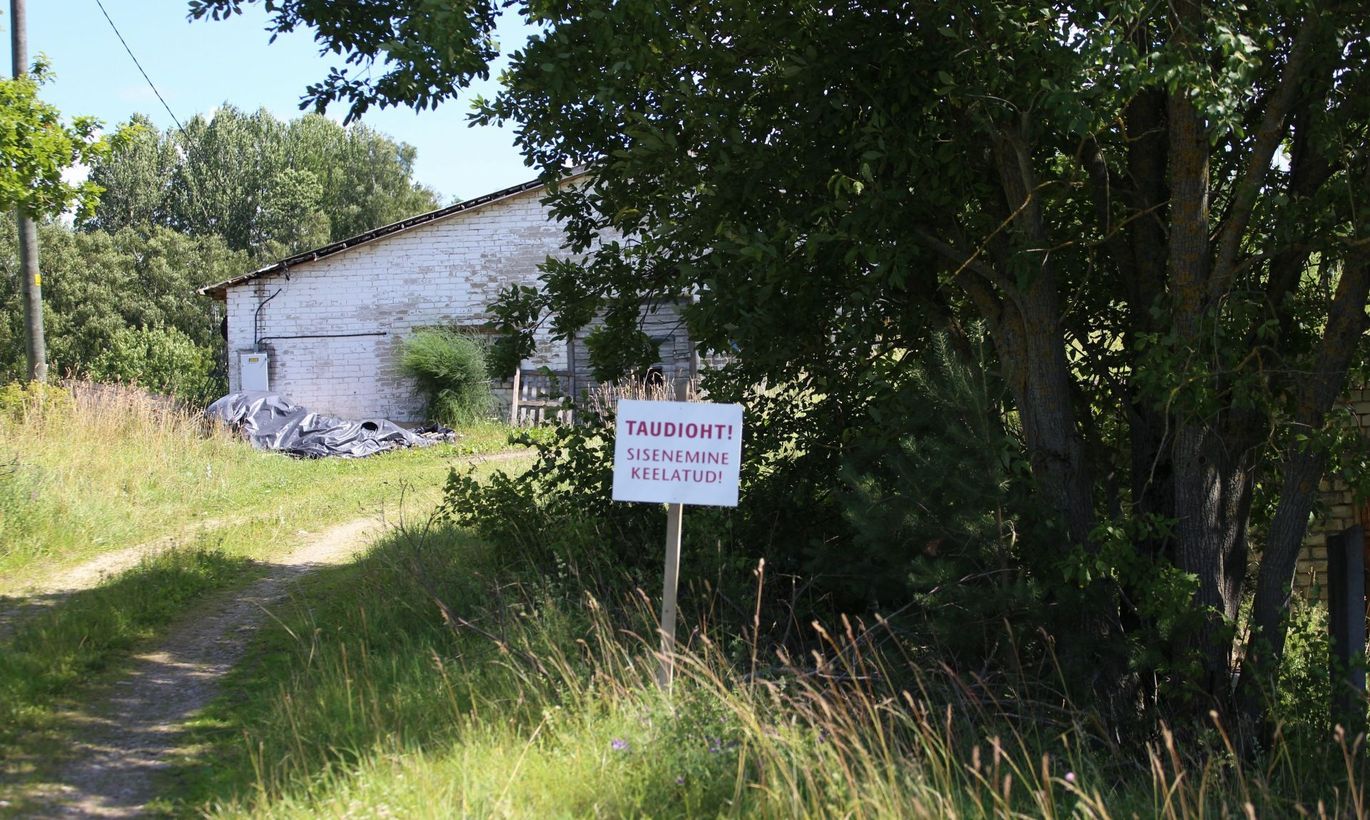 Estonia's initial domestic swine dead by African swine fever this weekend will hardly remain the last, as the virus will lurk the surrounding forests for 5 to 20 years. 
«We did think our farmers were doing fine up to now, able to resist the virus for such a long time,» says agriculture ministry's food safety specialist Pille Tammemägi. For nine months, the plague never reached domestic swine. Thus, Estonia has fared better than Latvia, for instance, where the African fever was caught from wild swine at once.  
As the first wild Estonian hog was found dead of the plague in September 2014, near Hummuli, the state launched strict preventive measures. As an example of that, keeping domestic pigs outside was banned, and major farms were ordered to use disinfecting baths, showers and saunas. As the latest measure, posters warning small farmers were supplied last week. But before they managed to distribute these to local governments, the fever stuck and three pig farms at once.
Veterinary and Food Board (VTA) department head Maarja Kristian said the three outbreak areas are quarantined and unauthorised access forbidden. In two of the infected farms, Viljandi County's Ridaküla and Leie villages – totalling over 500 pigs – preparations are underway to take the animals to elimination plant near Väike-Maarja.
After that, they will need to destroy all fodder, part of equipment, and disinfect the buildings.
In the third outbreak area, in Koikküla village, Valga County with one hog dead, the work has partially been completed.
Around all three spots, safety zones of three kilometres and surveillance areas of ten kilometres have been proclaimed by VTA. These encompass a total of eight swine farms which will now undergo blanket inspection, disinfection of buildings, and restrictions on export of live pigs and pork.
Ms Tammemägi said it was VTA's main task to find out how the fever got into the Viljandi County farm. Hitting two sheds at the same time, it could not have been by a lone wild hog, dog, or a berry picker.
«They will reconstruct all activities – what was fed to the animals, what was laid under them, who visited the farms, what were the contacts. Similar to criminal investigations, eliminating variants till it boils down to a few,» said Ms Tammemägi.
The information will be key to enhancing preventive measures, as requirements cannot get any tougher – measures in Estonia and Europe are at highest level already. As the virus carrier is found out, other can be warned using the example.
«Our greatest fear is the fever hitting the major farms like it happened in Lithuania,» said Ms Tammemägi. Estonia's largest pig farms belonging to AS Ekseko are located at Viiratsi, Viljandi County – a couple of dozen kilometres to the West as the crow flies.
Should the virus reach one of these, tens of thousands of pigs should automatically be slaughtered, taking a significant economic toll on producers and state budget. The rules are that the state compensates €100 for every pig undergoing compulsory slaughter. On top of that, the destroyed fodder and labour costs will have to be compensated as well. The enterprises may run into difficulties exporting uncooked pork to foreign countries.
According to Ms Tammemägi, the current three infection cases will mean no major consequences for Estonia.  
«In reality, it will alter nothing regarding our trade partners,» she said.
Population in poor condition
Estonia's wild swine population, carrying the infection, is not doing well at all. After detected in September, the virus has been spotted on 110 occasions and the areas total eleven. From Valga County, the virus has travelled to North-East Estonia. Lake Peipsi shore and Western Estonia still remain unaffected.
«In nature, the fever is essentially unstoppable. According to experience in other nations, the virus travels 200–300 kilometres a year. Thus far, that's the very tempo we are observing here,» said Ms Tammemägi. «Sooner or later, the entire Estonia will be more or less infected. Perhaps, the islands will be spared.»
Scientists have observed that the fever can kill ten percent of the wild swine population. Thereafter, contact of the swine will diminish to the degree that the fever will gradually die out. «It may take five to ten, in certain Central European nations 20 years till it dies down, no longer finding the new contact to keep the virus going,» said Ms Tammemägi.
During that period of time, swine farmers will have to keep up the preventive measures. Ms Tammemägi and VTA deputy director-general Olev Kalda say the requirements and enforcement thereof on farmers are sufficient. All the state can do is boost prevention.
For hunters, however, change is in the air. Possibly, hunt of healthy wild swine will be increased to artificially thin the population so infection hazard is reduced.
What is African swine fever?
* Highly infectious and acute viral disease affecting domestic and wild swine, resulting in fever, haemorrhage, and infectious changes in organs.  
* Incubation period is 3–15 days. After that, high fever occurs accompanied by breathing difficulty, cough, constipation, diarrhoea, eye inflammation and haematoma. The sick swine will huddle together, lose appetite, are inert and their skin turns bluish. The diseased animal dies the very first day, or during a week. The plague is incurable, no vaccine exists.
* Other animal species or humans are not infected, but may carry the disease with excretions from the diseased swine. In excrements, the virus is preserved for 11 days; in animal corpses two months; in soil half a year; in frozen pork for several years. The virus perishes when heated to 70 degrees Celsius.
* The pork from infected animal is totally harmless for humans to eat.