Garri Raagmaa: on sweetness of small town life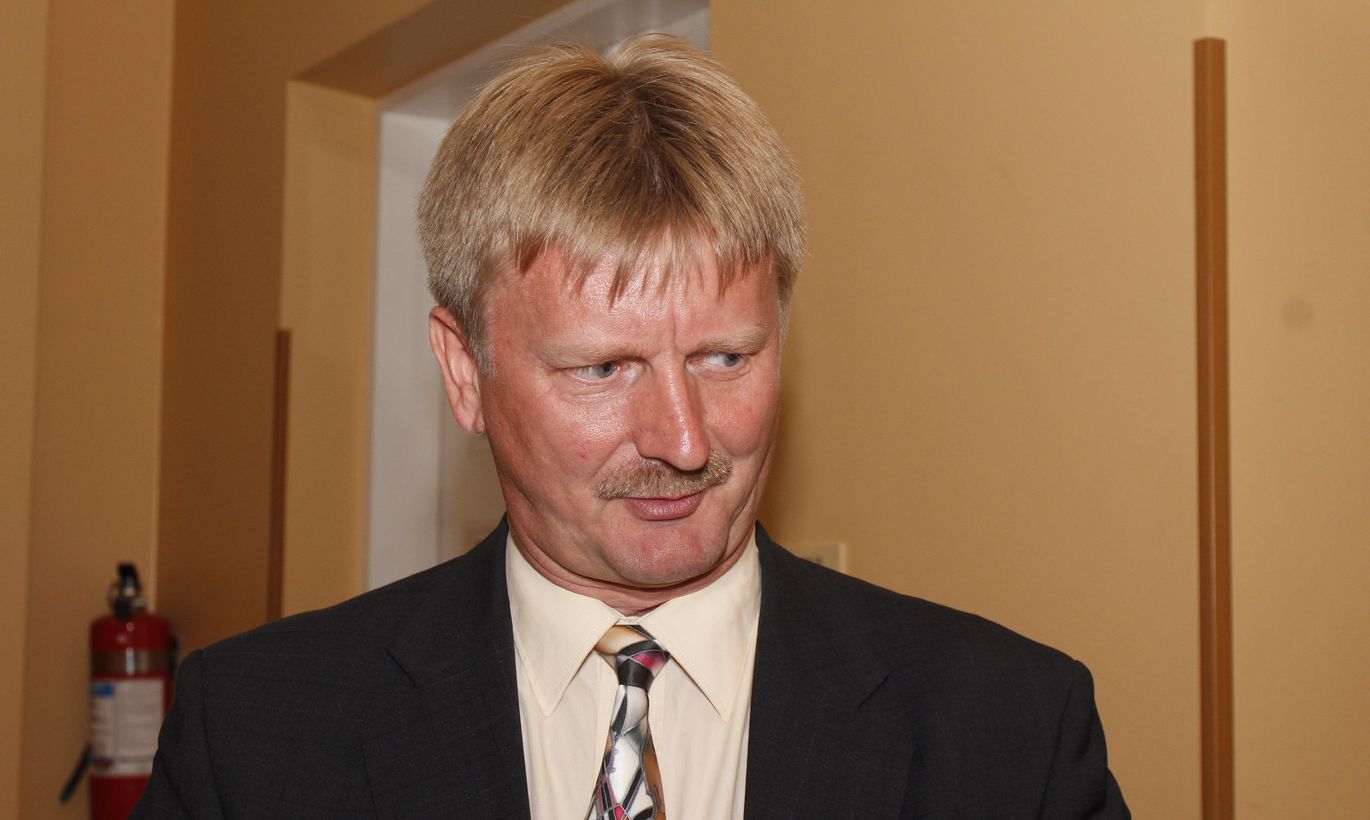 Citing study, University of Tartu regional planning docent Garri Raagmaa says city folks may be richer but small town life is happier. 
Talking at the regional researchers association conference in Piacenza, Professor Philip Morrison delved into the happy people in little towns: if a small town dweller lives a normal family life, has friends and a job with sufficient income, he is happier that a city slicker earning above the average yet operating in a denser space and tougher labour market. Leaning on a fresh study, he was able to word the paradox of wealth: as the denser and richer cities grow, subjective wellbeing of citizens declines.
Phil living «upside down» in New Zealand meaneth not that things are otherwise over there. Like results have popped up elsewhere as well. Large city dwellers are more prone to ask themselves if they have been created for the rat race. Even in governments, worries abound for the mega capital and mega cities, as the tax payer will end up paying for the economic bubbles and peripherialization. And, obviously, London can't hold us all.
The EU has 87 percent of population dwelling in cities. According to ESPONI, of these over half (54 percent) live in small town areas of under 50,000 people. But the survey counted the close-by communing towns as part of large cities (à la Keila or Saue near Tallinn, Estonia), some author estimate small and mid-sized towns at 80 percent in Europe, whereas the greatest growth happens in the small towns around major cities.
Thus, a European lives in a small town. Happily!
Whoever has lived somewhere towards the West or paid a visit to friends, has seen it for himself. To paint a picture, I'd tell two stories from lives of friends dwelling about an hour from large cities (Torino and Milan). One is an Italian, fourth generation small town guy. Let's call him Alberto. His granddad built this large house right next to old town. The other – Mari, say – is an Estonians who went to Italy for love's sake, some twenty years ago, and she lives with family in a larger flat in a smaller apartment house in a little town.
Alberto teaches at a university. He drives to work twice or four times a week in his (economic) car as this is faster than public transport and he can usually escape the rush hours. Mari works at home town training and consultation companies and is usually able to just bicycle. To the large city she takes a bus or a train. When it comes to «elsewhere», they use one of the two cars in the family.
Bots towns have populations of about 12,000 to 15,000. All needed services are provided, locally: schools-kindergartens, sports halls, naturally the restaurants and stores. For theatre and concerts, they go to the city, but both places feature amateur choirs and theatres, traditional festivals and the like. Neither town is meant for tourists, but primarily for living. Real estate prices are at the Milan-Torino suburb level, but way below the city centres of course.
Asked if not lured by the cities or surroundings thereof, they tell me a prompt and curt «No!». For them, what matters is the security, and children-centeredness. Services and environment are taken care by the local government. In a smaller place, this allows for participation in organising the life and decision-making. This, Alberto and Mari's husband are also doing as they are able. The highest value, however, will probably be the close relations between family and friends. Friday night dinners and shared family outings on week-ends are the norm. Even those whose careers are elsewhere join up as they can. And feel good. And are happy.
They do also cook at home. Alberto «rediscovered» the gardening about to die out in Estonia and is growing pure veggies in the yard. As a rule, private houses are surrounded with fruit-bearing trees and vines. For beauty, flowers abound – even on apartment house balconies. Wine, ham, cheese and stuff are gotten from locals, so they may rest assured the raw materials are good quality.
We well remember the 2008 hit article «The Depressing Small Estonian Towns». It touched many. It was the final year of the bubble economy: the world plunged into financial crisis. In Estonia, the largest end-of-80ies baby-boom year-loads started to enter labour market.
There was no work, however, so the youth got busy using the Schengen opportunities that opened up in 2007. Heading to build in Finland and pluck turkeys in Ireland. They colonised Estralia. For the very Tallinn, competing with the globally capitalised London was no way. Infected by the mega city modernity, Estonian elite advised their very offspring to leave homeland behind.
For those who went, the dark side of the global metropolises is well known by now: the dearness of rent and services, the stress and waste of time, the overpopulation, the security issues, the pollution etc. At that, from afar the homeland looks ever nicer. The ladies are returning, to bear their children in a safe and supportive environment. The Kalevipoegs seek out native jobs on acquired profession: how long do you plaster walls with a diploma in back pocket and the family as good as forgotten?
In reality, the majority abroad is from rural and small-town Estonia who, in Finland or Australia, have also landed in the countryside or smaller spots. But, while there, they do the simpler i.e. better paid jobs than at home. Continually, they are immigrants: ashamed of their accent, and the name which new friends never seem to get right.
Meanwhile, over the past ten years, the quality of life in Estonia's (small) towns has substantially improved. The retail flourishes. The centres come with an increased offer of restaurants and pubs. The schools and culture centres have been fixed up. Sports clubs and swimming pools have appeared, and the movie theatres and the health tracks. Thanks, EU!
At the same time, the rising living standards and broader use of cars have increased mobility: Getting a job in a city will not mean moving there. On the contrary! Increasingly, young families are moving out of town – not too far. Houses are cheap. There is more space. The kids can run around with cats and dogs. Veggies can be home-grown. Nice supportive communities have emerged. And keep on emerging.
By several scientists, like Gibbs, Friedmann, Geyer and Kontuly, the development of settlement has been described as cyclical: in certain seasons, metropolis swell; then, the growth flows into regional centres; and then it's again time for the shrunken small towns and rural areas. The heaping together has usually been boosted by new technology which spreads and boosts productivity in the big cities first. Like in Estonia in the 2000ies, urbanisation is supported by the youth, who want to study and make a career. Where else than in a city?
The money invested and brains accumulated in successful centres create fresh demand and jobs, and attract foreign capital to the feast. The periods of rapid urbanisation have occurred at the end of 19th century, following the WW2, and with the intensive globalisation of these past 20 years. The amount of money and the prices are growing. Finally, the very growth of the cities becomes the obstacle of their growth. As the new technology, such as the broadband connections, works almost everywhere, the big city advantages dwindle.
The enhanced urbanisation of 1990ies is explained by the so-called new economic geography. During a certain period of time the Paul Krugman models do work great concerning the Western yuppies and hungry East Europeans: a man will run after the better job. What they failed to consider were aggregate costs for society and the inevitably larger external impact on enterprises and individuals by agglomeration.  
Increasingly, people will feel that an overpopulated environment is not worth the ever higher price asked. They are unwilling to serve the capitalist or Mammon. They would like to live. The trend changes. Like the time it decidedly dwindled the large Western cities in the 1980ies. But space processes and collective attitudes being inert, the overall heaping together will continue for a while after the centres cease to offer advantages.
Somewhat paradoxically, people are lonelier in large denser cities. As observed Robert Putnam, the Americans communing ever further to city and back to their large private houses are running out of the time for fellowship, wherefore the society is falling apart. Human beings are created to relate to be happy.   
In a small town where everything is close at hand, more time will be there to spare for fellowshipping with family, friends and community. Should they find a job according to speciality, lots of people would probably opt to live in a small town where services are close by and the trip to kindergarten and work takes a few minutes. By car of by bicycle. Some who are creative are selling their services and products all over the country or even globally, over the web, and have cracked the new turn – having created communities of their own and are establishing the environment they like in whatever nook and cranny.
Actually, people come quite different. Some like the hustling and bustling of a city, others being introvert would rather hide in a hut in a wood. For many, the quiet life is good – in a small town. With variety of options, people will find their best for career and living. With just one serious centre in a nation, the only alternative will be abroad.
So where do we go from here? National park, or small town union?
Thus far, two thirds of Estonian population still dwells outside of Tallinn. In the European sense, that will mean small towns or in vicinity thereof. At the moment, we do not know how happy they are as compared to Tallinners. The migration characterising popularity of a place and thus the happiness (a person satisfied with job and home will not move) is currently to the disadvantage of small towns far from Tallinn and to the advantage of such as a near (Keila and Saue). Even so, the young that are leaving are only half of what used to be ten years ago, and increasingly they'd rather live in grandmother's house in the middle of a large yard than in a hostel room in Tallinn, 7 m2 in London, or crowded in a Helsinki apartment. Also, the recent mass unemployment in Estonia has turned into an increasingly acute shortage of working hands.  
Often the small towns are too closed up to develop. Some local king fears losing his cosy throne. Some entrepreneurs are afraid of competitors from the outside who will pay more or bring prices down. Thus, they avoid bringing in new doers and businesses, and are unaware of their options in the world. But it could be otherwise. Being globally open while cooperating as community. Inviting interesting people and enterprises to enrich the local biome. Primarily, however, inviting back home the citizens who accumulated wisdom, contacts and capital in cities of abroad.
For the society, this is the solution cheapest and most sustainable. But returning isn't easy. Firstly, the people alienated from local networks and acquaintances do not know which jobs and homes are available. For a talent who got going while abroad and his spouse not yet speaking Estonian, running between officials or seeking a kindergarten place may be quite tedious. So local government would be wise to set up all kinds of support systems.
While in the 2000ies, eager to enhance the living environment, small local governments in Estonia forgot that to be happy people also need a job, they have by now collectively grasped that. Industrial parks are being created, investors are offered help, investors/service providers are hired, regions are marketed. With over three hundred summer events we are beholding a revival of leadership. Some such – like Hanseatic Day in Viljandi or Mendance in Rakvere – are ahead of most Western small towns as to scale and smoothness of organisation. So there's power in Estonian small towns.  
As for the larger ones – best to specialise according to advantages. Like Pärnu for holidaymaking, and Võru with wood processing. Both naturally and historically. And the populous Tallinn does a whole lot better being surrounded by lively small satellites.