Editorial: a nuke deal better than the alternatives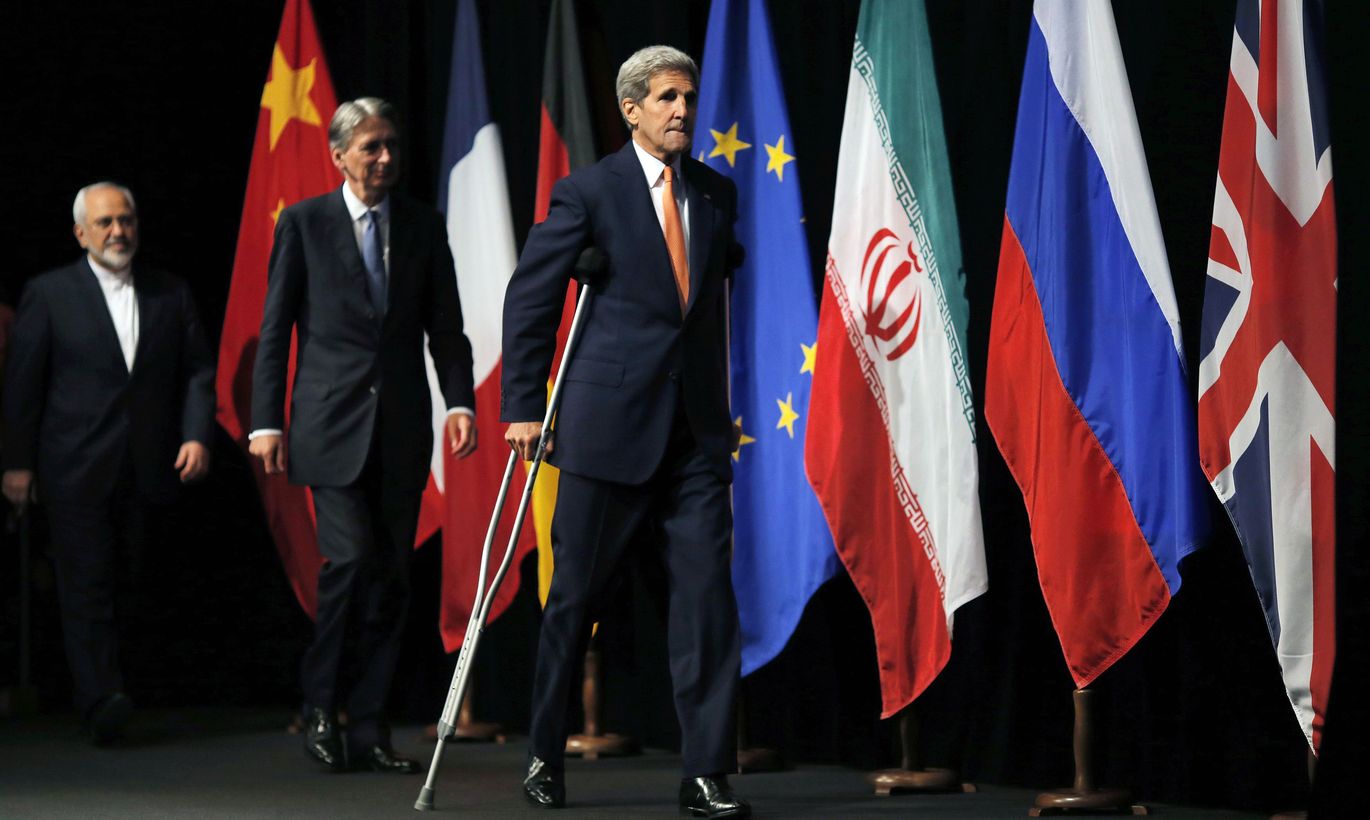 Yesterday, a nuclear deal was achieved between Iran and six major powers – USA, UK, France, Russia, China, and Germany – in hopes to keep Iran from getting a nuclear weapon. In return, sanctions imposed on the Islamic state will be eased. Meanwhile, it is feared that the agreement (already called «morally dubious») may strengthen the Iranian regime known as a dedicated and capable financer of terrorism.
While, allegedly, the nuclear arms issue and Iran's support of terrorism are separate topics, the link is obvious. On the one hand, the USA has made it plain that the deal touches the nuclear arms only and is not related to behaviour of Iran in the Middle East. However, a vital component of the talks is easing the sanctions imposed on Teheran which will grow increasingly destabilising in the region due to the added resources.
As admitted by The Atlantic yesterday, the sad conclusion is unavoidable. By easing of the crippling sanctions, about $150bn would pour into Teheran. Short-term, at least, difficult to imagine a situation where the Lebanese Shiite terror organisation Hezbollah and other ones living on Iranian money will not draw on benefits of the treaty. As supporter and arms supplier of the Assad regime, Iran plays an important role in operations against Syria and, alas, to that the treaty adds not just resources but international legitimacy.
As observed by Foreign Policy, Iran is supposed to be interested to place the money released into infrastructure and the nation's own needs as the elections next year pose an argument for that. But the plan does come with a weakness: Iran is no democracy. In times past, Iran has supported Hezbollah by some $200m a year, but the needs have grown and Hezbollah's leaders have openly stated they expect a considerable financial injection from the deal.
Though coming with a compromise with a terrorism-supporting regime, the deal has its practical unavoidability. It is hoped that the options for Iran to advance its evil under the guise of nuclear arms will in foreseeable future be considerably diminished. If so, the deal is justified perhaps.  
To illustrate the difficult choices facing the USA, Peter Beinart cites Woody Allen, in The Atlantic: humankind is at crossroads; one path leads to despair and hopelessness, the other to total extinction – let's hope to have the wisdom to choose right.
In the nuke deal context, the point is obvious: what matters is not the achievement as compared to an ideal result. What matters is the result considering the existing options. Though morally dubious, the deal offers more hopes than the alternatives.