Estonia sought as e-midwife to aspiring African Tiger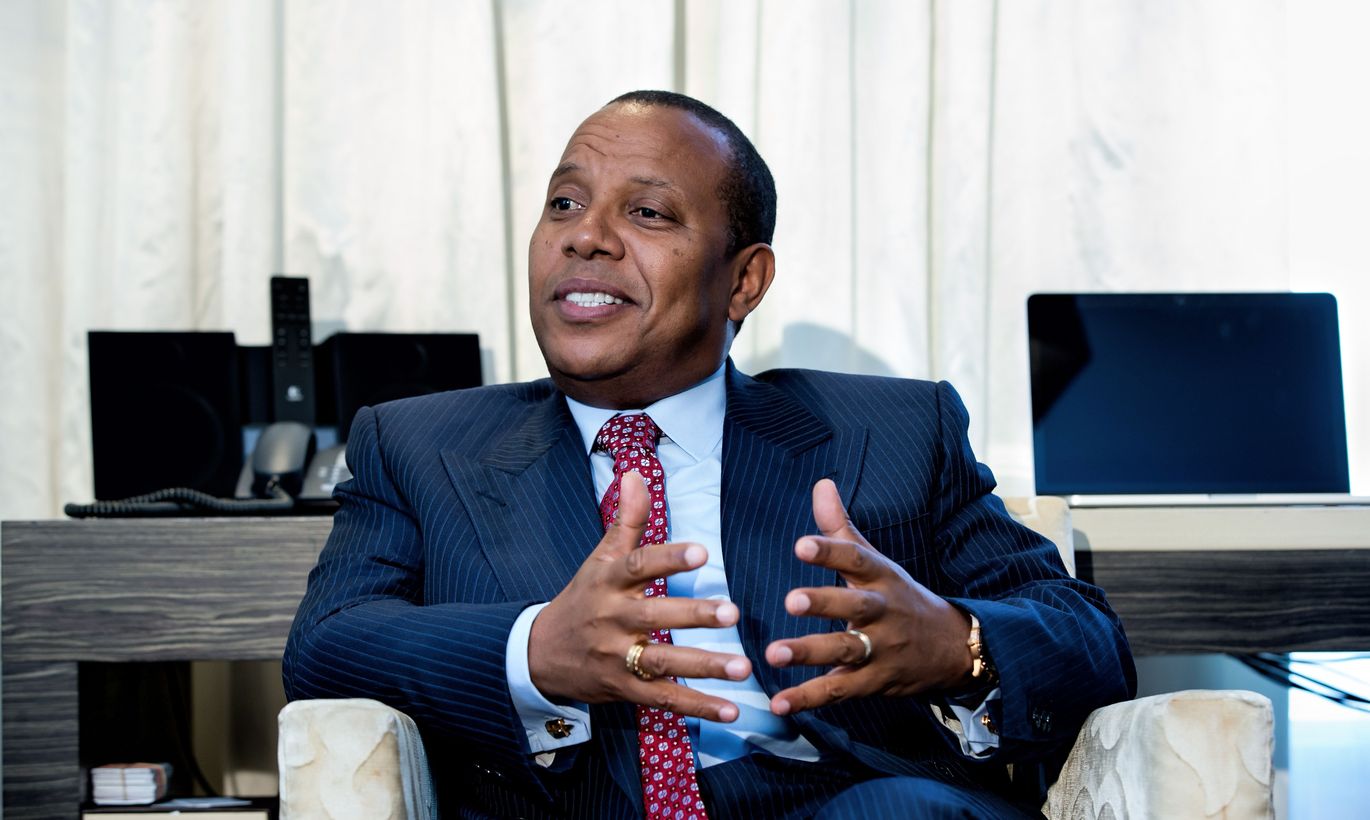 At the end of June, Prime Minister Taavi Rõivas and IT-entrepreneurs hosted head of São Tomé and Príncipe's government Patrice Émery Trovoada who desires to use Estonians' experience in making his tiny state an African success story.
«I'm aware of the success of your e-government. In my homeland, I desire to orchestrate an info-technological breakthrough and to that end I deem it necessary to create contacts with the best of the domain,» said Mr Trovoada.
«Our location regarding Nigeria is the same as yours regarding Russia, and therefore success with us would be for Estonian companies a good platform to move on into large African nations.»
By area, São Tomé and Príncipe is an island-state the size of Hiiumaa, situated in neighbourhood of Nigeria, Gabon and Cameroon – without ATMs and credit cards an option in just some few hotels.
The nation of 190,000 makes its main income by exporting cocoa and shows a GDP per inhabitant nearly ten times smaller than Estonia (CIA data). However, the optical lines opened between France and South Africa in 2012 granted São Tomé and Príncipe access to fast internet. At the same time, the government is hoping for success at oil fields which BBC says it shares with Nigeria.
In Nigeria, a state among Africa's richest and of rapid development, building up businesses is very expensive at the moment due to tax policy and the peculiarities of corporate culture, said Mr Trovoada.
«In our neighbouring nations like Nigeria there are large international corporations operating who need high level IT and it is my desire to create the conditions to offer these,» said Mr Trovoada.
Nortal, a leading IT-firm in Estonia with e-state development experience in Europe, Middle-East and Africa, considers itself a strong candidate to help Mr Trovoada reach his goals.
«In no nation is IT done just to do IT. Therefore, the goals in the domain have to do with São Tomé and Príncipe's national goal to improve wellbeing of its inhabitants,» said Nortal's development director Margus Mägi having met the prime minister.
«As shown by our projects in Botswana, Nigeria or Oman, we possess a strong knowhow in the domain and the technical capacity to use IT to support and execute state reforms,» he added.
Estonian IT-enterprises' deep interest towards Africa was also acknowledged by entrepreneur and politician Andrei Korobeinik who said success in Africa is hampered by the complicated and drawn out way of administration. He said it was difficult for large authoritarian nations to grasp the benefits of IT. 
«As a small and democratic nation, São Tomé and Príncipe would be able to execute quick changes and to develop fast: to enable establishing of companies and doing transactions over the Internet,» thinks Mr Korobeinik.
«Right next door there are large and wealthy African nations and by offering them new services São Tomé and Príncipe intends to partake of the wealth. The prime minister has a clear vision what he wants to achieve in his homeland, and he is able to take his ideas to the people,» he added.
Just like Finland is using Estonia's X-Road technology, Mr Korobeinik says the neighbours of São Tomé and Príncipe could be using the island nation's platform to secure their services.
As for tourism, São Tomé and Príncipe may become close to Estonians this very fall as Estonian Football Union is considering a friendly.
The flight of ten hours to play on São Tomé soil has not been officially decided as yet. Even so, a game with the tiny nation's team would probably be welcomed by Estonians known for their fervent love for friendlies.
«The tiny nations are tough players... for instance, the Faroe Islands with their 60,000 inhabitants have beaten Greece twice,» said the union's PR-chief Mihkel Uiboleht.
As they met last Monday, Mr Rõivas and Mr Trovoada talked about e-government. Stenbock House said that in May Tallinn hosted São Tomé and Príncipe's minister of parliamentarian issues Afonso Varela who participated in the ICT Week and also familiarised himself with Estonian e-state.
The Prime Minister of São Tomé and Príncipe has other innovative ideas as well: he intends to turn their main export article – cocoa – into a tourism object, offering Europeans and Americans visits to plantations as well as high-quality chocolate factories. A main buyer of the island-state's cocoa is the Belgian company Godiva, successful on international markets.
In the nation located just beneath the equator, the climate is the same all year long and from December to January – the main winter holiday season for Europeans – the temperature is between 28 and 32 degrees Celsius. 
            Independent since 1975 after disintegration of Portuguese colonial empire
            Urban population 64.5 percent
            Religion 77 percent Christians
            GDP per inhabitant $3,100
            2014 GDP growth 5 percent