Foreign minister marked as Autorollo sinner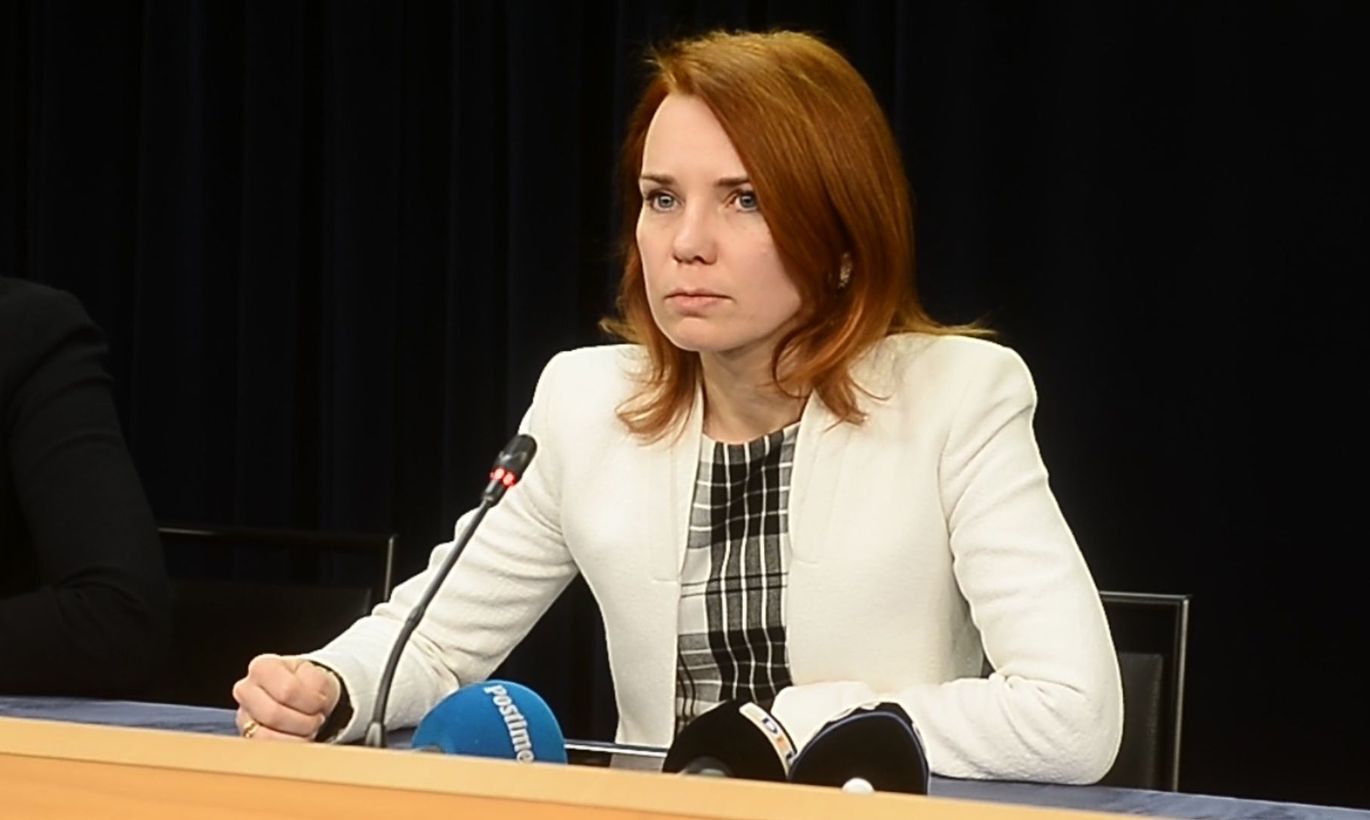 By Tallinn Circuit Court ruling yesterday, Estonia's foreign minister Keit Pentus-Rosimannus was declared co-responsible for loss of Autorollo creditors' money.
A mere year ago, Harju County Court decided that participation of Keit Pentus-Rosimannus in peculating money out of Autorollo – a company owned by her father – was not proven. Circuit Court judged the civil action presented by creditors otherwise.
Unlike the county court, circuit court thinks the role of Ms Pentus-Rosimannus was not just mediation of information to her father Väino Pentus. «This was not helping father, but collecting information to decide what to do next,» reads the court decision. In a word: the same evidence that proved the guilt of Rain Rosimannus in affecting Väino Pentus also serve to prove the guilt of Keit Pentus- Rosimannus.
Namely, Circuit Court describes that the essential bankruptcy of Autorollo had to be clear to those involved by end of 2008, latest. A year and half later, OÜ Port One issued bankruptcy caution to Autorollo but the shadow managers of the company begun to block it in order to win time for taking money out of the firm.
The court thinks that e-mails dating back to that time prove that Autorollo was then being managed by Rain Rosimannus, Keit Pentus-Rosimannus and Siim Roode, whereas Väino Pentus had not given guidelines for that and was unaware of what was going on.
While county court excluded the possibility that Rain Rosimannus or Keit-Pentus Rosimannus had been making money transfers from Riigikogu computer for Autorollo using the passwords of Väino Pentus, circuit court is not so sure. «The fact that the time of the transfers and beginning of Riigikogu sessions converged, or that there was too little time in between these in the eyes of the court, allowed no such conclusion,» observed the circuit court.
Neither is it important in the case at hand, in the eyes of the court, who is more guilty – Rain Rosimannus or Keit Pentus-Rosimannus. «What is proven is that both knew the financial situation at Autorollo, as well as that they desired to solve the situation created in a manner advantageous to themselves and persons connected with them. The fact that the definite scheme was suggested by Siim Roode does not relieve those who affected the board member from responsibility.»
Summing it up: circuit court annulled county court judgement regarding the part whereby OÜ Autorollo's claim regarding damages due to creation of subsidiary were not satisfied against Keit Pentus-Rosimannus and the restitution for damages cut by €43,765.26.
Also, circuit court annulled county court decision in the part that satisfied Autorollo's claim concerning blocking of bankruptcy proceeding against  Siim Roode and NJORD Advokaadibüroo OÜ, and which satisfied Autorollo's claim against Rain Rosimannus regarding removal of assets.
All in all Siim Roode, Rain Rosimannus, OÜ Roode & Partnerid, NJORD Advokaadibüroo OÜ and Keit Pentus-Rosimannus were ordered solidarity restitution payment to creditors in the amount of €163,817.67, interests of €34,673, plus interests from the main claim from June 1st this year till the court judgement is fulfilled.
Representing the creditors, trustee in bankruptcy Martin Krupp told Postimees that circuit court assessed evidence otherwise that county court. Should the decision take effect, he reckons the sum to be paid to creditors would amount to over €227,000.
Mr Krupp said he personally sees no need to contest the decision at Supreme Court, but two claims remain to be satisfied and creditor's meeting would decide about that.
«The court justly settled the issue that no assets of Autorollo ever remained in my hands. Alas, regarding the rest the court upheld the conspiracy theory regarding affecting a family member wherefore I see no other way that to ask Supreme Court to once more delve into this case – which everyone is fed up with – in a manner impartial and legal. I think the fine for human communication with family member is unjust,» Rain Rosimannus told Postimees yesterday.
The Autorollo scandal was triggered at the end of 2012 when it turned out that transport company Autorollo which went bankrupt in 2010 had been emptied of assets. Väino Pentus, father of current foreign minister, had been bought up the company as assisted by 11 million kroons borrowed from a bank during the economic boom. That was about five million more than Autorollo's actual value.