Report: Non-EU immigrants mainly come to Estonia for reasons of family, study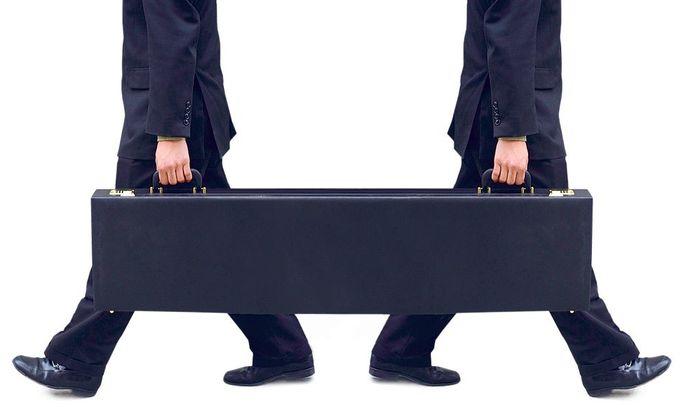 The overwhelming majority of immigrants coming to live in Estonia from non-EU countries come here as part of family- or study-related migration, it appears from a study on the country's options in migration policy.
According to the Estonian Population Register and the Police and Border Guard Board, 39,000 people migrated to Estonia in the years 2005-2013, about 14,000 of whom were Estonian citizens who returned home and about 25,000 were foreigners. The share of return migration and EU citizens in immigration has increased in recent years and the share of third countries has decreased respectively, the report compiled by the National Audit Office says.
The people who migrate to Estonia are mostly young. In 2013, about 65 percent of immigrants were younger than 35 and about 45 percent of all migrants fell into the 20-34 age group. The average age of migrants has remained around 30-31 in the years 2005-2013.
Whilst the reasons why migrants from the European Union have chosen to move to Estonia are unknown, half of the immigrants from third countries came here within the scope of family migration, one-third came here to work and one-sixth came here to study.
This means that the majority of immigrants are family and student migrants, who do not enter the labor market. The majority of immigrants come to Estonia within the scope of family migration, that is, to join their family members who live in Estonia. Thirty-three percent of working-age family migrants work regularly.
In order to integrate family migrants as immigrants who were not chosen on the basis of their skills, the central objective is to provide access to jobs that require an average level of skills and do not call for high academic qualifications, but for experience and vocational education. Since Estonia needs both highly qualified workers as well as people with a less developed skill set, immigrants who are not employed can be regarded as an unused resource. Although finding work is also one of the most important preconditions to immigration, the state has not given any special attention to the employment of family migrants, although developing a separate program for them might be beneficial. At present, family migrants only have access to the same labor market services as the rest of the population.
At the same time, the number of foreign students who come to study in Estonia has increased and one-fifth of them stay in Estonia to work permanently, meaning that they have worked in Estonia more than half the time within 18 months of completion of their studies. The biggest number of people who start working in Estonia are citizens of nearby countries of similar cultural backgrounds: Latvia and Lithuania. The position of students from third countries on the labor market is in many ways worse than that of EU students, as fewer of them find a job, they work for shorter periods of time and also earn less.
Although significant work has been done to attract foreign students to Estonia and their number has increased considerably, it is necessary to think systematically about ways to encourage students with skills and knowledge needed by Estonia to enter the labor market. They could be offered more traineeship opportunities during their studies to allow them to learn about the Estonian labor market and give local employers the experience of working with foreigners, the study finds.
A foreign student may also be beneficial for Estonia after graduating and leaving Estonia if they maintain their connections and develop them further.