Aaviksoo escapes rector veto by Tallinn Tech council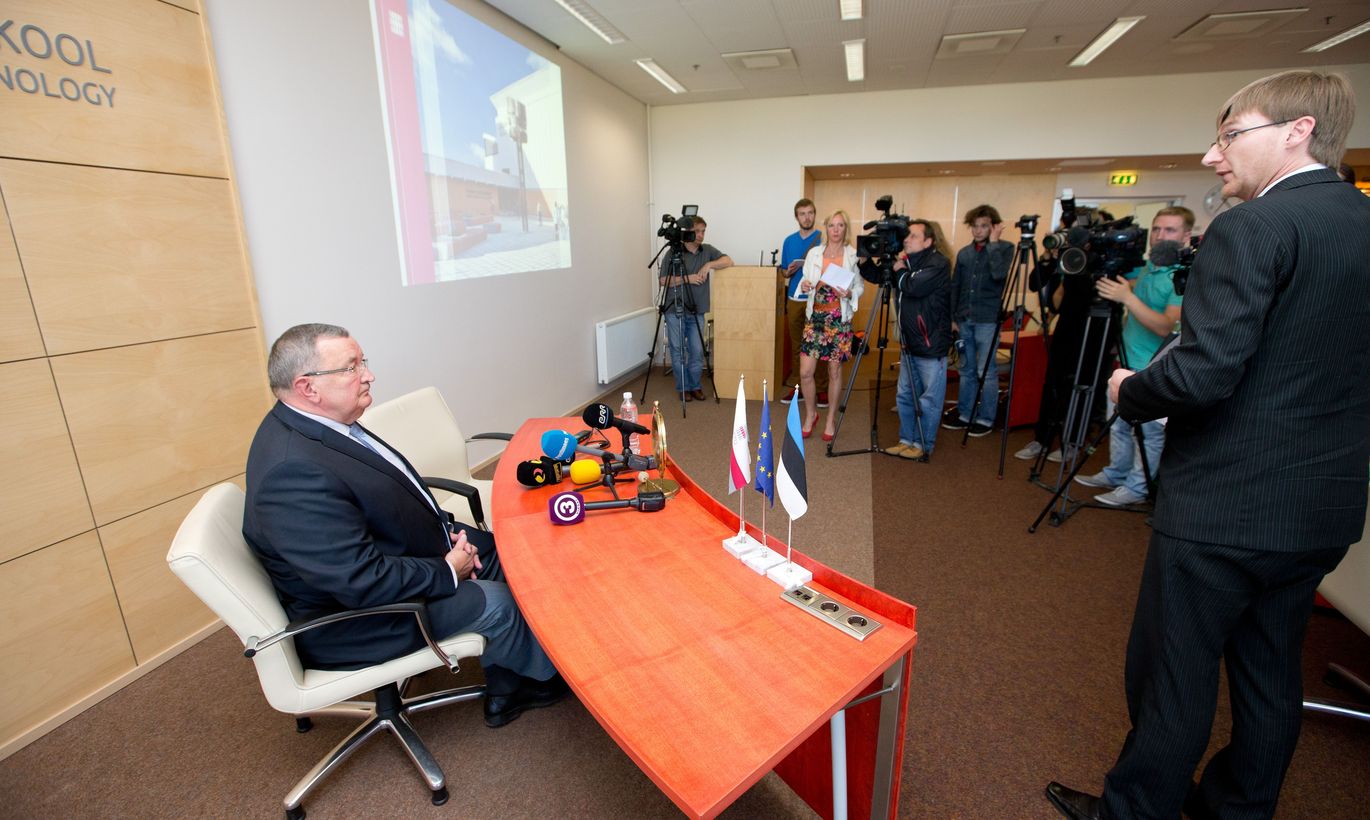 Tallinn University of Technology (TUT) council opted not to veto Jaak Aaviksoo rising to be rector. Before June is over, TUT board of governors convenes to nominate the academician.
At secret ballot, Mr Aaviksoo got 14 yes-votes from the 41-member TUT council composed of teachers, staff and students, with 25 opposed to his rectorship. Two council members were absent and thus unable to cast their votes.
Pursuant to TUT Act, a minimum of two thirds of votes at council would have been needed for a veto i.e. 28 votes. «Personally I know that academician Mr Aaviksoo has a remarkable body of supporters at the broader TUT,» commented chairman of council and current rector Andres Keevallik, assuming it is election battle that lurks behind the inner resistance at the institution. «Lots of universities are not ready to have a rector from the outside,» he suggested.
Mr Keevallik denied not that he supported decision by the body of governors and voted for Mr Aaviksoo himself. «I have no reasons to doubt in his capabilities,» said the current rector. «Let me assure you that the more Mr Aaviksoo has spoken before our people, the more supporters he has gained.»
As council used not its right of veto, board of governors will nominate Mr Aaviksoo as rector by June 22nd. According to chairman of the board of governors Sandor Liive, within days they will agree when to meet and discuss the nomination of the new rector.  
Mr Keevallik admitted that the kerfuffle around the elections and especially the activities of governors-board has not failed to affect the university. «The Tech as such is in no crisis, but we definitely find ourselves in dire straits as to rector elections, and this will doubtless affect our reputation,» said Mr Keevallik, specifying that this would firstly mean reputation of TUT management.
At the information event for TUT students and staff on Monday, two members of the board of curators said that the board of governors has failed and ought to step down. Mr Keevallik was unwilling to take a stand that radical. «I am heartily hoping for soundness of mind in the people at the board of governors, that we will end this confrontation and the university can continue working in peace,» he said.
On May 22nd, the university's highest authority – the board of governors – at secret ballot elected Riigikogu member and academician Jaak Aaviksoo to be new rector. 
Mr Aaviksoo was elected from among four candidates. His contesters were academicians Jakob Kübarsepp and Mart Ustav, and professor Andrus Salupere. In the final round of votes, eight of the 11-member board of governors backed Mr Aaviksoo whereby he emerged as winner.