Riisalu considers Centre cleaner than IRL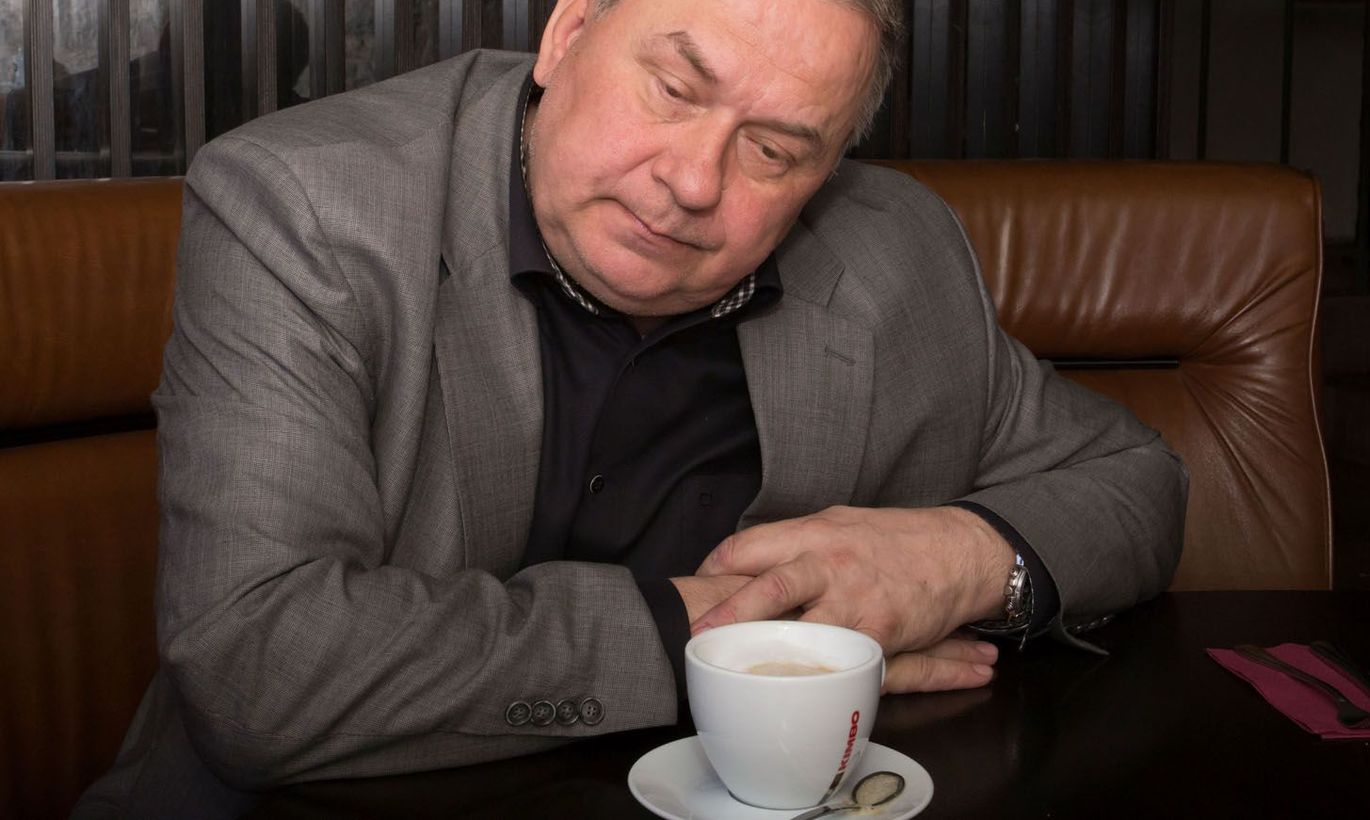 Former Riigikogu member swapping Centre for IRL, now a farmer/entrepreneur, Aivar Riisalu admits he never imagined what a tiny circle is making the decisions.
IRL's new leadership has been elected. Will it save the party or is all hopelessly lost?
By the disappearance of the older generation of politicians, whose last representative is Edgar whose health will not allow active participation in politics at the moment, a weird situation has been created which is perhaps characteristic of the society at large: leadership positions are assumed by or played into the hands of people who are definitely not prepared for the role yet.
As Jüri Pihl left, Sven Mikser never really made it as soc dems leader, did he. Now, he was swapped for Jevgeni Ossinovski which is excellent choice no doubt but he would definitely not be accepted by the society right now as a possible candidate for prime minister. Regarding Reform, Taavi Rõivas has clearly demonstrated that Kristen Michal had only hours to decide who was to be the descendant of Siim Kallas.
And, alas, the hasty decision tells us that while in the disorientation-situation Mr Rõivas came across as refreshing, today he is not able to carry the role of a strategist and one to decide regarding our living environment. The pants are too big for him. If Mr Savisaar recovers and is unwilling to assume the role of honorary chairman, it will be bad. Because, in Centre, Kadri Simson has evolved into a leader more systematic and bright than political competitors are comfortable with.
.... oh, making a wide circle while not trying to avoid the question, I need to admit there are many in the party who shrug the shoulders asking how was Margus Tsahkna even set up as a candidate. Because we had lots of candidates: Helir Valdor Seeder, Kaia Iva, Marko Mihkelson, Marko Pomerants. The search was on outside the party as well. Even Kersti Kaljulaid was mentioned. It was already being discussed in the regions, but it came to nothing. No-one was coordinating the selection of the chairman persona. I was hoping they'd be analysing elections results, seeking for second breath. But the current choice ain't bad! No!
So how did Mr Tsahkna appear?
The quartet (Mr Riisalu means Urmas Reinsalu, Ken-Marti Vaher, Sven Sester and Juhan Parts – T. K.) probably locked themselves up in the back room and there the decision was born. By proposing Jaan Männik, people in the party were protesting against the leadership style of the «incorruptible» where Taavi Veskimägi has been currently replaced by Sven Sester. Mr Männik was no bad choice at all, but it all happened too suddenly! 
Well Margus Tsahkna is the best for IRL today and we are faced with the easiest of choices (laughs: to be, or not to be. Not being is easy: just do nothing and the voter will point us to the dying-out direction taken by People's Union. But in order to be, e need to find a clear identity, a new trademark i.e. a new name for the party, a clearly amended statutes with altered leadership principles i.e. this bringing people by buses to affect election results will have to go.
The regions ought to have a greater input and the regions will send their representatives to general assembly to discuss essentials. It is very important to avoid randomness with decision-making. We need to word it anew, what is the world view that IRL is carrying. Our identity could be a national centre-right direction. We might retain our conservative citizenship policy and the principle that the Estonian is in charge in Estonia i.e. our language and our culture might be the priorities. Who is in trouble in Estonia today? The very Estonian himself. Good luck be thanked, or destiny, Mr Tsahkna also acts as social security minister, which might show the right path.   
What would be Margus Tsahkna's roadblocks?  
Firstly, having become chairman and minister thanks to the quartet, it can't be excluded that the boyband will try to keep controlling him. We have five academicians on our party, which no other can counter. Reform would indeed have Arto Aas, Kalev Lillo and Remo Holsmer, but today the voters do not think personas but brands. The Reform brand works well and the question never rises if Arto Aas, Remo Holsmer and Taavi Rõivas have ever done anything in their entire lives than be a party-appointed city district elder of working at party office.
As one to swap parties, I admit I took the decision to leave Centre as the result of extended inner personal burning and battle. Honestly: It never ever crossed my mind that with the human quality that IRL possesses a back lash like this could even happen!
With the inner burning that bad, have you ever regretted you opted for IRL?
Seeing now what a small circle has concentrated the decision-making in Estonia's parties... When Taavi Rõivas says he is leading Reform, I beg your pardon – not convincing. Because everybody knows that in reality it is Rain Rosimannus and Kalev Lillo who decide.
This is absurd, that when it used to be said and admitted that we did so bad at the elections and certain people should pull back from leadership, then these four people shut themselves up in a dark room and as they emerge there are two ministers (Sven Sester and Urmas Reinsalu) and one chairman of committee (Ken-Marti Vaher). Here, we cannot talk about inner party democracy. But we had been whipped at elections and we needed these seats so certain people would have jobs. Never for a moment did we consider going to opposition, to make governing difficult for Reform. They pulled the rug from under us, and like cows we climbed back to the butcher's bench a year later to get an axe in our head again.
Centre Party management is even more dictatorship!
At the moment, Centre is the most democratic party that I've seen from the inside. In it, Jüri Ratas run full force against Edgar Savisaar. At European Parliament elections we had two people who actually wanted to go there: Jüri Ratas and Mihhail Stalnuhhin. I begged in the board let's put the list together ourselves with these people at the top. No, Mr Savisaar demanded that council needs to decide and thus who got elected was Yana Toom! I said others would not believe anyway that this is the way we do things, so let's better do it the way they expect it to be done. But we did it the way it was supposed to be done. As I saw Ms Toom mightily coming forth, for me that meant a breaking point for the party also, and also determined my choice of party. As onlooker, I need to admit at the moment Centre is the most progressive party in Estonia. In it, there are the naturally evolved new leadership candidates who have really worked hard. And the way Kadri has managed in Riigikogu is worthy of all praise.
Sounds incredible that we are in a situation where Centre is the most democratic and progressive party...
I am gone from there and for me it was not too wrong of a decision; but what I have seen elsewhere is far from what I imagined. For example: left out of Riigikogu with my decent 1,540 votes, I was immediately excluded from the so-called doer's list. As I enquired why I was no longer getting the information, I was told that I'm basically a nobody. The heck, I've been in Riigikogu for eight years, have worked rather intensive, I have my life's experience, and all of a sudden it is not needed anymore! This was disturbing and strange.
Have you been invited back to Centre?
Yeas, I have. It is beneficial to provide a legal answer: party statutes will not permit to receive back a person who has left having a paid job secured via the party. Meaning: all political posts. But currently I feel I don't even desire to participate in politics. I'm no spiritual giant, rather an average Estonian guy, quite emotional, one who thinks about his country and is ready to defend it gun in hand and understands what fatherland is. My passion is farming.
As people with the right heart and whose life is not one endless Excel table won't make it to governing the country, it makes no sense for me. For purely party-logical and political-technical reasons I see no way that people who know about real life would make it among decision-makers. Rather, belonging to that bunch creates problems. We have arrived at stagnation: the economy is on idle, investments aren't really coming anymore, and our leaders lack a vision. The nervousness is transferred to me and to lots and lots of people, as even coping with daily live is getting very complicated. The worst of soc dems of Centre would come to power, as they do not have much of a better idea either.
But whatever happened, then, before the IRL general assembly? From where and via whom did the busloads of criminals come? 
Behind that there stood the people who were not satisfied with the leadership of the «incorruptible». The Tartu region has always been critical regarding Mr Tsahkna. And as Mr Tsahkna surfaced, then these Tartu guys Kaspar Kokk and Aivar Kokk, Rein Kilk and Sander Kilk, who were all assisted by Peeter Laurson – a zealous opponent of Mr Tsahkna – assumed «leadership». Tõnis Palts was also critical, and rightfully so. But these people we not so much opposing to the person of Mr Tsahkna, but the overall situation in the party. In a hurry, it came out stupid.
Unwilling to be a grumbler, I offer how to make the society a bit better at once. One: it should be prescribed to political parties, that if you want to have someone run for Riigikogu, the person must comply with certain standards. If a person has no prior working experience, say, he/she cannot run. Wherever we want to go work, they always ask for former working experience. The only place this is not asked is government and parliament! This is abnormal!