Olerex to buy up Lukoil stations in Estonia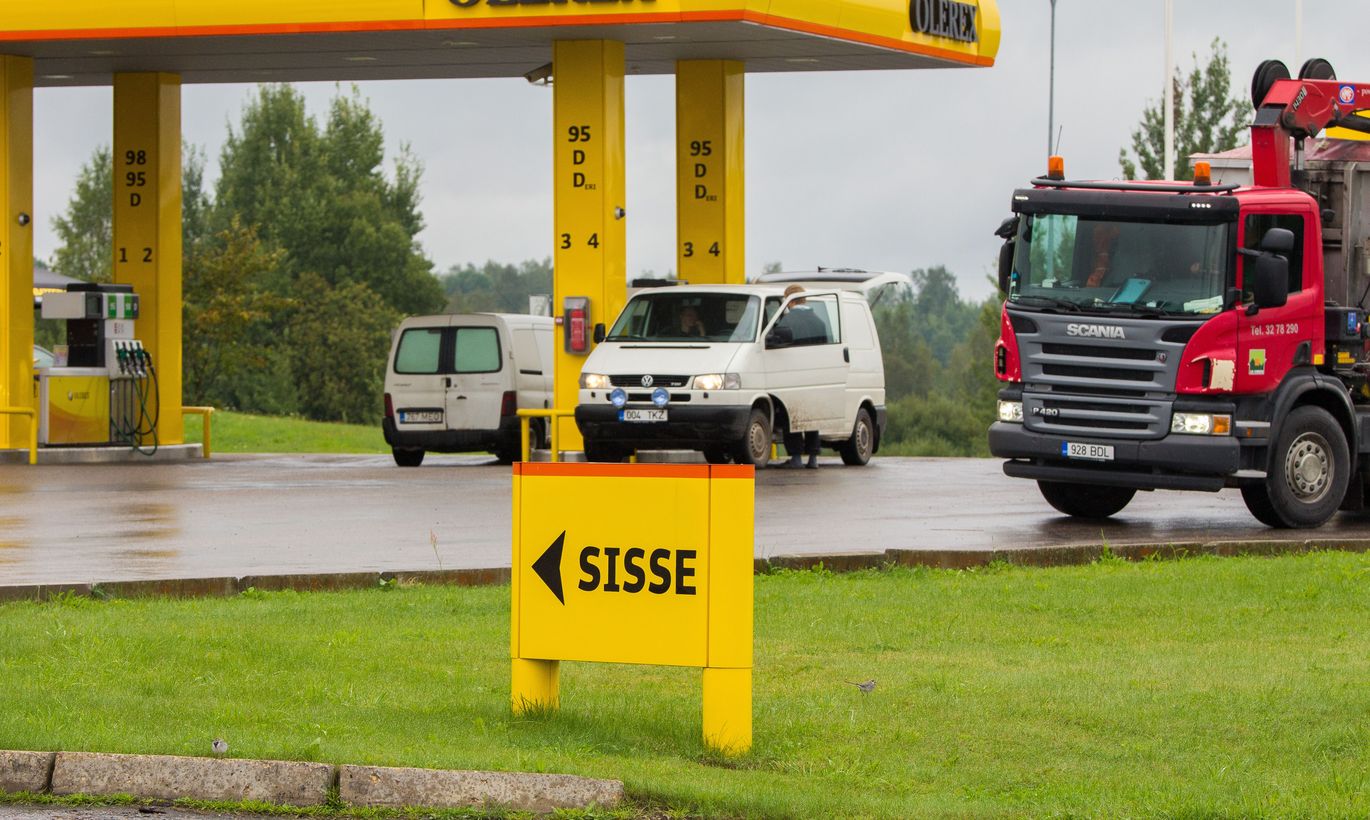 As announced by Olerex yesterday morning, the company will purchase Lukoil's filling stations in Estonia to emerge the biggest chain by stations owned in the nation.
Long-term, Olerex aims to evolve into Estonia's largest fuel company, said its council member Antti Moppel. For that, two options existed – growth, or buying up a competitor.
«Lukoil's network fit us perfectly, due to several circumstances, like the locations of the stations, the emphasis on stations with service and not automatic ones, a stable customer base and a strong shop concept,» said Mr Moppel.
As early as at end of August, last year, Olerex announced its plan to become Estonia's biggest – the company desired to own 70 gas stations by 2020, investing €25m to that end. It is not known how much Olerex paid to obtain Lukoil, but the result is largest amount of stations in the land – 87. According the Mr Moppel, this was the best take-over option.
The rumours about Lukoil seeking to sell had been brewing for quite a while. In Estonia, the Russian group's subsidiary never really took off – despite the €0.2m profits earned last year, retained loss accumulated over former years amounted to €5m.
The market share was rather modest as well – about 8.5 percent. A year ago, Lukoil said it wanted to add stations and was seeking its options.
Up to now, Olerex' market share in Estonia has hovered around 15 percent. The market leader is Statoil at 26–27 percent, followed by Neste at 23 percent. Neste Eesti chief Ivar Kohv thinks that Olerex will now arrive at about their level.
«In our assessment, the claims that this competitor will immediately rise to be market leader by this deal are obviously exaggerated,» said Mr Kohv. He said it is sales volume that matters, not the number of filling stations.
By sales volume, Neste is the largest; however, in addition to retail they are also involved in wholesales. Mr Kohv thinks it will rather be a tougher run for the second and third place now. The news forces no change of plans on Neste.
Mr Moppel of Olerex begs to differ. He noted that the deal will make others to review their offers and come up with fresh ones. «This will be good for the consumers, as all market players will be trying even harder to win their trust,» he said.
Alexela chief Ain Kuusik said time would tell what will come of the deal – the project being so bulky. He did admit, though, that he was surprised by capacity of Olerex to buy up a competitor.
«Olerex has not shown mystical profits,» noted Mr Kuusik, surprised at where the money was coming from for the buy. Olerex is yet to publish last year's annual statement, but the one for 2013 shows a profit a bit under €2m.
To buy Lukoil, Olerex will pay own money and will also assume loans. «The financial forecasts for the merged network are so good that several financial institutions were interested in financing the deal,» said Mr Moppel.
In high likelihood, Olerex will still shut down some stations – in certain areas, they have been competing with Lukoil up to now. There is no fixed plan as yet. «Mainly, we will leave any possible changes in stations network up to market forces to decide,» said Mr Moppel. He said there is some consolidation going on at the fuel market at the moment.
Yesterday, Olerex announced that OAO Lukoil – via asset manager Lukoil European Holdings BV – and Olerex – via asset manager Aqua Marina AS – have entered into purchase-sale agreement whereby Olerex obtains 100 percent of Lukoil Eesti AS shares. The deal enters into force upon permission by Estonian Competition Authority.
Pursuant to the contract, buyer will be secured use of Lukoil trade mark up to 12 months during the transition period; after that, all the stations will be labelled Olerex.
«Sales of Lukoil assets in Estonia is part of optimisation programme of Lukoil's fuel markets in Europe,» commented Lukoil's vice president Vadim Vorobyov. Last year, Lukoil sold its filling stations in Czech Republic, Slovakia and Hungary.
Lukoil is Russia's second largest oil company after Rosneft. As admitted in April by Lukoil CEO Vagit Alekperov, the anti-Russia sanctions have begun to take a toll and it takes time to adjust.
Wall Street Journal wrote in March that Lukoil's last year's net profit was down by 40 percent to $4.4bn – mainly due to assets written off. Further specifications by Lukoil were not available by the time this article went to print.