Estonian bathing water judged bad by Europe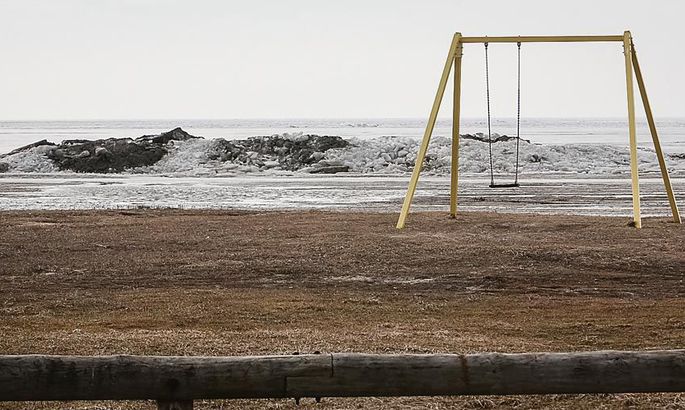 Each time that beach season knocks on door, Estonia traditionally assesses its bathing water quality to be good. Official tests, however, plunge us deep below EU average.
«These percentages alone are not sufficient to tell if bathing water is good or not. One must take a look at what they mean,» said Health Board's chief environmental health specialist Aune Annus-Urmet to comment the data published by European Environment Agency.  
Having forwarded to EU the data on 54 public bathing spots, each slight little problem has a negative impact on the overall picture, she said – not indicating badness in our bathing water.
The EU report says 95 percent of European bathing spots at least correspond to minimal requirements, and 83 are of excellent water quality. In Estonia, these figures are 87 and 61 percent, respectively.
According to Health Board press rep Iiris Saluri, the only problem lies in three beaches the samples of which feature fluctuations. «On the basis of four years of monitoring, we may state that 45 bathing spots out of 54 have excellent and good quality of water,» said Ms Saluri.
Bad water category included Vana-Pärnu beach in Pärnu County, Kunda beach in Lääne-Virumaa, and Anne Canal in Tartu. With Anne Canal and Vana-Pärnu beach it was E. coli and in Kunda's case intestinal enterococci 90-percentile values that exceeded the acceptable limit.
Health Board says both cases are due to substantial fluctuations in samples. «The given methodology provides no overview of current situation, rather taking into account the last four years' results. For instance: if problems occurred with water in 2011 or 2012, these show in this year's report as well,» explained Ms Annus-Urmet.
Nevertheless, owner or possessor of a bathing spot shown to be bad needs to see that the quality goes up or notify people of the situation.
Pärnu city government environment expert Sigrit Kasemets, however, said the bathing water is not bad at all in Vana-Pärnu beach. «As a rule, the tests taken these three last years have been within norms. As these three years include one especially bad result, therefore the percentile values are high,» explained Ms Kasemets.
Nice weather – nicer quality
She went on to explain that Pärnu's beaches are shallow and sandy, wherefore bathing water is strongly impacted by the weather. «In case of strong wind or rain, organic substance sediments in the bottom are stirred up with its microorganisms and bacteria, and at once the tests turn worse,» she explained. According to Ms Kasemets, all she can do is fix the monitoring calendar so that as tests are taken, the weather might presumably be better.
«As monitoring data show that bathing water isn't especially bad, I'm not too worried and don't take direct action,» added Ms Kasemets.
As for Tartu's Anne Canal, «by spring of 2014 concrete bases for container toilets for bathing season were installed, allowing for better maintenance of the toilets,» said town management chief Rein Haak.
Mr Haak said the bases are better at resisting vandals and the toilets thus harder to overthrow. «For the 2015 bathing season, all toilets already come with option to wash hands,» added Mr Haak, to show what has already been undertaken to diminish pollution of bathing water.
When it comes to the pan-European results, the Health Board expert Aune Annus-Urmet added that there's a difference if a bathing spot is at a sea or internal water body. «Also, there are differences between the various regions of Europe. For example, even the environmental conditions in Baltic Sea and the Mediterranean differ. The Mediterranean water is saltier, and the more intense radiation from the Sun hinders growth and spreading of bacteria,» she said.