Refugee: I'm thankful to the Estonian state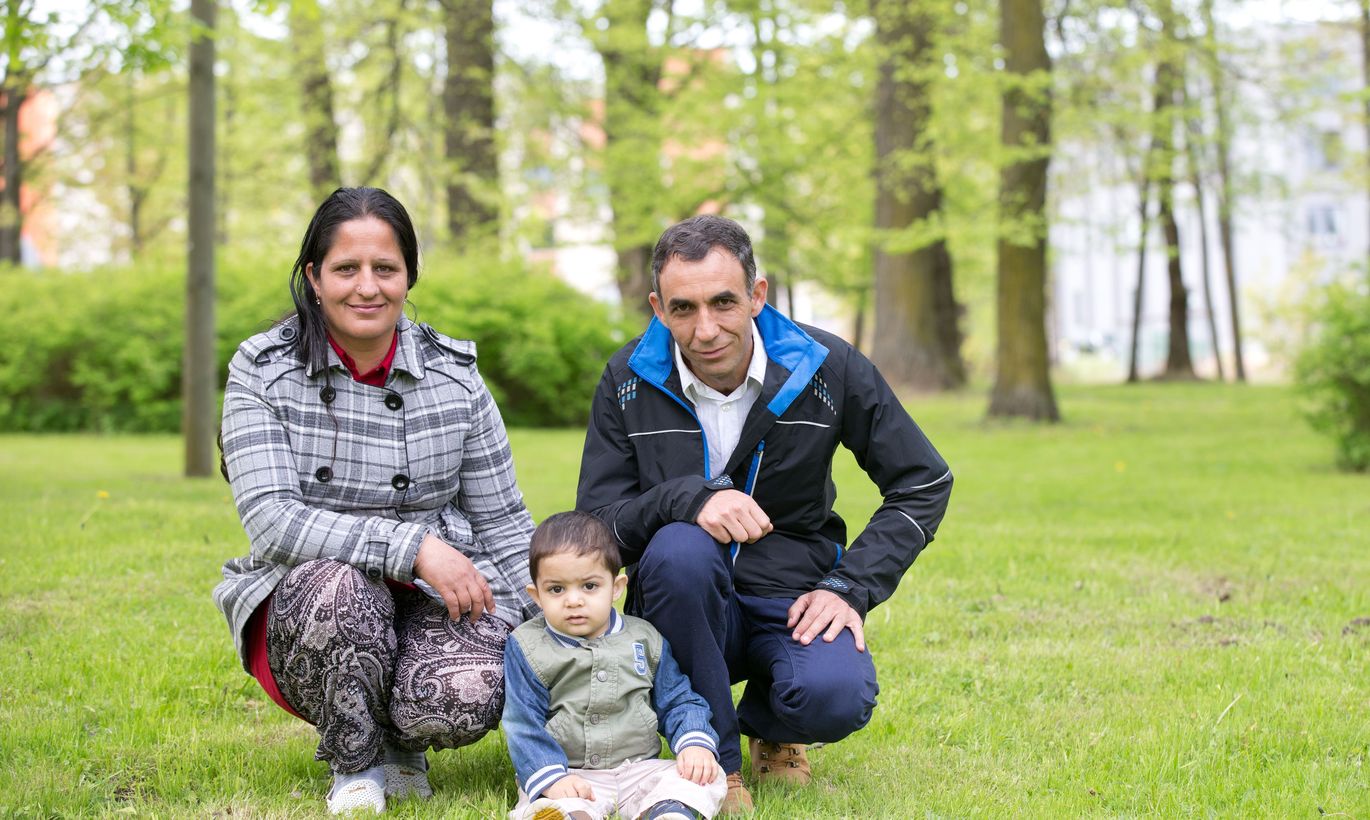 Having fled Pakistan five years ago, Maroof Muhammad (40) considers Estonia his homeland and highly appreciates what Estonian state has done for him.
Muhammad was raised in Kashmir, a territory divided between Pakistan, India and China. While growing up in the Pakistani part of it, he joined the local student independence movement. At the university, he studied sociology and got his Master's. Afterwards, for five years he worked as communications specialist for local health care organisation.
As independence activist, Mr Muhammad run into conflict with Pakistani authorities, wherefore his life in Kashmir turned dangerous. Realising the only option was to leave the country, he applied for visas at various nations. Estonia's came the fastest.
«My friends helped me apply for the visa. When at last I got it, I boarded a plane and was on my way,» he said. «I came via Belgium, where I was apprehended at the airport and told I was not able to go to Estonia. I said I had a visa, but they took me to a refugee centre. They said they'd contact Estonian authorities and if Estonia agrees, they will allow me to move on. Estonian state granted permission and then I came here.»
Language the main problem
At Tallinn Airport, Mr Muhammad was arrested again, this time by Estonian policemen.
«I will never forget that night. As I arrived at the airport, I was hungry and I asked a policeman for a glass of water. He said there is no water here. I thought where have I come, there isn't even water here. Afterwards, I was taken to Migration Board. There were nice people there and I realised I had come to the right place,» he related.
For the next ten months, Mr Muhammad was placed to then Illuka refugee centre in Ida-Virumaa. Estonian state awarded him international protection and he moved from Illuka to dwell in Tartu.
There, Mr Muhammad found a job and 1.5 years later his wife and child were able to join him. «A human rights organisation helped my family escape Pakistan to Estonia. Had they not helped, it would have been very difficult,» he said.
Now, nearly three years later, there are two children already in Mr Muhammad's family. His elder son (8) studies in a local school and speaks Estonian with no accent. The younger son (1.5) speaks a couple of Estonian words. The father understands Estonian but does not speak it well and prefers to communicate in English.
«The main problem is the language. I applied for various jobs. I could be a janitor or wash dishes, but the salaries are so small there that we cannot make a living,» he explains.
At the moment, Mr Muhammad is not working and lives on social support which equals the minimal pay, more or less. Here, we run into an important problem with integrating immigrants.
For two years, refugees can study Estonian for free. As they start to work after that, they will need to pay for language courses – not so when unemployed.
When Mr Muhammad arrived in Estonia, language study was not organised as well as now, and he did not master Estonian enough to work at a job which pays above the minimal. Thus, the man has a choice whether to work at minimal wages and study Estonian in paid form, or be unemployed and live on social welfare and attend language courses for free. Financially, the latter is better.
Mr Muhammad is continuing to look for work and is trying to establish a small company. At the moment, he functions as a self-employed person. «I am very thankful to Estonian state for granting me protection. I will never forget that. I want to stay here and give my input into this state, but that will take some time,» he said.
«I hope someday I have managed to achieve my goals. My son is happy here, for he attends Estonian school and speaks good Estonian and he has lots of friends,» continued Mr Muhammad.
«This is a very good place to live. It is safe here. My wife and children can go anywhere alone. In Kashmir, it is dangerous to go in the streets alone, especially for women and children, as when you go alone you may not come back any more.»
Talking about the European Union's possible refugee quotas, Mr Muhammad said Estonia might award asylum to as many refugees of war as we are able to help and integrate.
To those Estonians who are against helping refugees, he advised that they remember the life in the Soviet Union and to compare it with what we have now. Just like Estonians prefer a free state, the refugees desire to dwell in a safe place.
«This may happen to anyone. It is not easy to leave one's homeland and family behind and go into another country. This alone is very painful and hard,» he added.