Evelin Ilves plans comeback into business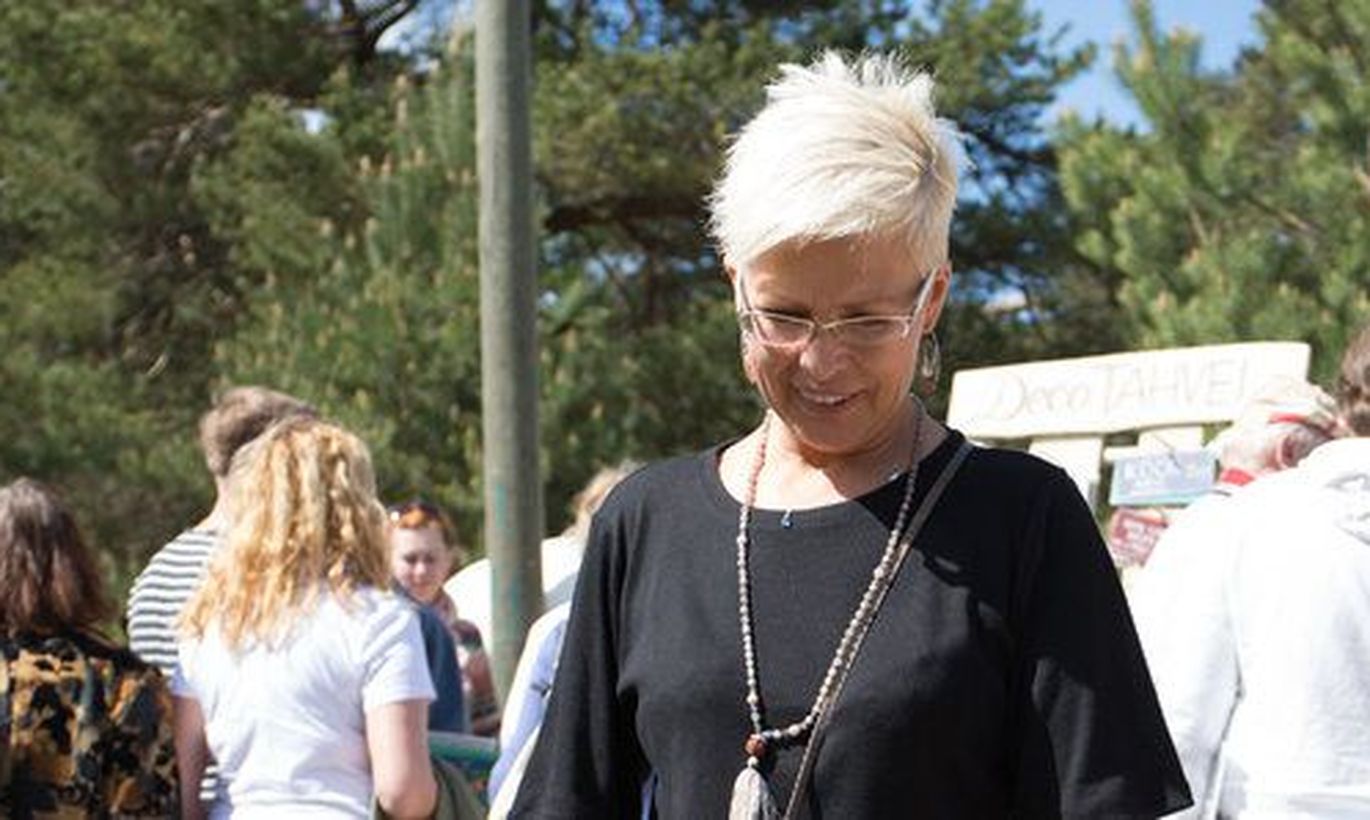 These past months, former wife of Estonia's President Evelin Ilves has been engaged in voluntary work at social ministry, yet is seriously considering return into private business.
In March, Ms Ilves took a week at the ministry, dealing with activity and physical fitness of children. «During that time I mapped the situation in Estonia and made a provisional plan about what might be done,» she said, adding that the free-will week was complemented by dozens of charitable meetings and working hours.
«Alas, as things stand, I'm digging into the red for the 25th day i.e. lacking any income which is no sustainable strategy however dear the topic is to my heart,» admitted Ms Ilves.
Social ministry has made no definite job offers to Ms Ilves, while several propositions have come from private sector. «As I've spent lion's share of my working life in private business, I feel a pull to be there again,» said Ms Ilves. She would be making the decision in near future, but was unwilling to answer questions of more specific nature.
Social ministry press rep Oskar Lepik said the ministry had no projects at the moment which could involve Ms Ilves longer-term. «As she does have the social field background, it can't be excluded that she may get employed in the domain, but whether that will be with the ministry we cannot say,» added Mr Lepik.
Prior to divorce from President Toomas Hendrik Ilves, Evelin Ilves was also the patron of several socially important campaigns and organisations. According to Office of the President, the continuance of the patronage not directly related to former post was decided between Evelin Ilves and the relevant foundations.
According to Evelin Ilves, the only patronage related to the institution was SOS Lasteküla (children's village). «In that form, we will discontinue as the contract is between Office of the President of the Republic and SOS Eesti,» noted Ms Ilves. «But we will stay connected in other ways, as the nine years long cooperation has not been an obligation but love.»
Likewise, she has promised to continue as patron for SA Eesti Agrenska Fond till end of 2016, according to initial agreement, as well as patron for SA Tallinna Lastehaigla Toetusfond (support foundation for Tallinn Children's Hospital).