Editorial: the shifting squirrels situation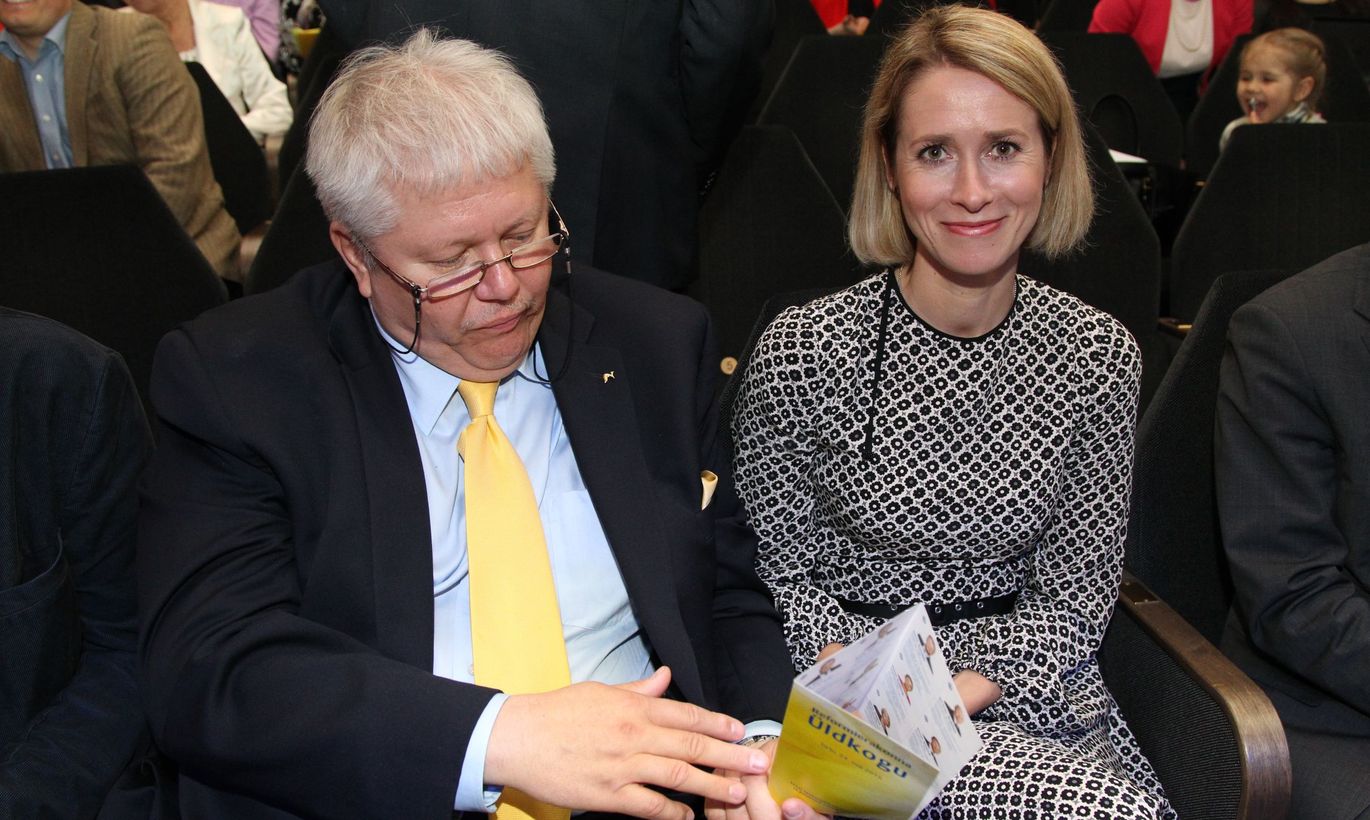 Yesterday, Reform faced its general assembly in a peculiar condition. As the coalition got cobbled together, popularity nosedived – in April, mere 19 percent remained. For chairman, only one candidate had been set up: the Prime Minister Taavi Rõivas who has admitted to mistakes made at power talks and public communication thereof. Meanwhile, not running for chief herself, MEP Kaja Kallas actively worked at having folks in next board who could in the future be counted on.
From comrades-at-party, Mr Rõivas doubtless secured a strong mandate, 750 votes from the 872 who cast theirs.
More remarkable still is the victory won by Kaja Kallas. Having demanded enhanced inner democracy in the party in her blog and published party mails, and having proposed a resounding «Reform of Reform», Ms Kallas saw a whopping eight of the people advised by her land in the board of 14: Hanno Pevkur, Anne Sulling, Maris Lauri, Urmas Paet, Ants Laaneots, Kalle Palling, Aivar Sõerd, and Rein Lang. Plus Ms Kallas herself, with the highest and numerically memorable votes tally of 666.
What next? Expectations are that the renewed board up really and do something – especially with the values, as to improve the party's baddish public image –, and in their public statement the board members have indeed expressed desire do to so. This is something Mr Rõivas will have to consider – though actually supported by Ms Kallas in her otherwise critical statements (a crafty move). Of the altered atmosphere, we may see signs in addresses like that by secretary-general Martin Kukk who voiced ideas of his own and described future in-party-debates as an «opinion festival» type of experience.
Pretty soon, Soc Dems and IRL will also look deep within. Differently, though, as these convene explicitly to pick a new chairman. Both must think hard how to proceed and thus the public attention is initially secured.
Should power parties be considering what to pray for at the moment, it surely is for the weather to be right. Probably, the post-elections criticism has dragged long partially due to the cold spring. As summer warmth hits and vacations start, people have more fun stuff to do than actively debate the politics. In the fall, as budget talks enter Riigikogu, politics will be hotter again. By that time, the parties – some with chairmen new and some with old, and some freshly «boarded» – ought to have been able to stabilise their organisations.