On spreading the refugees across entire Estonia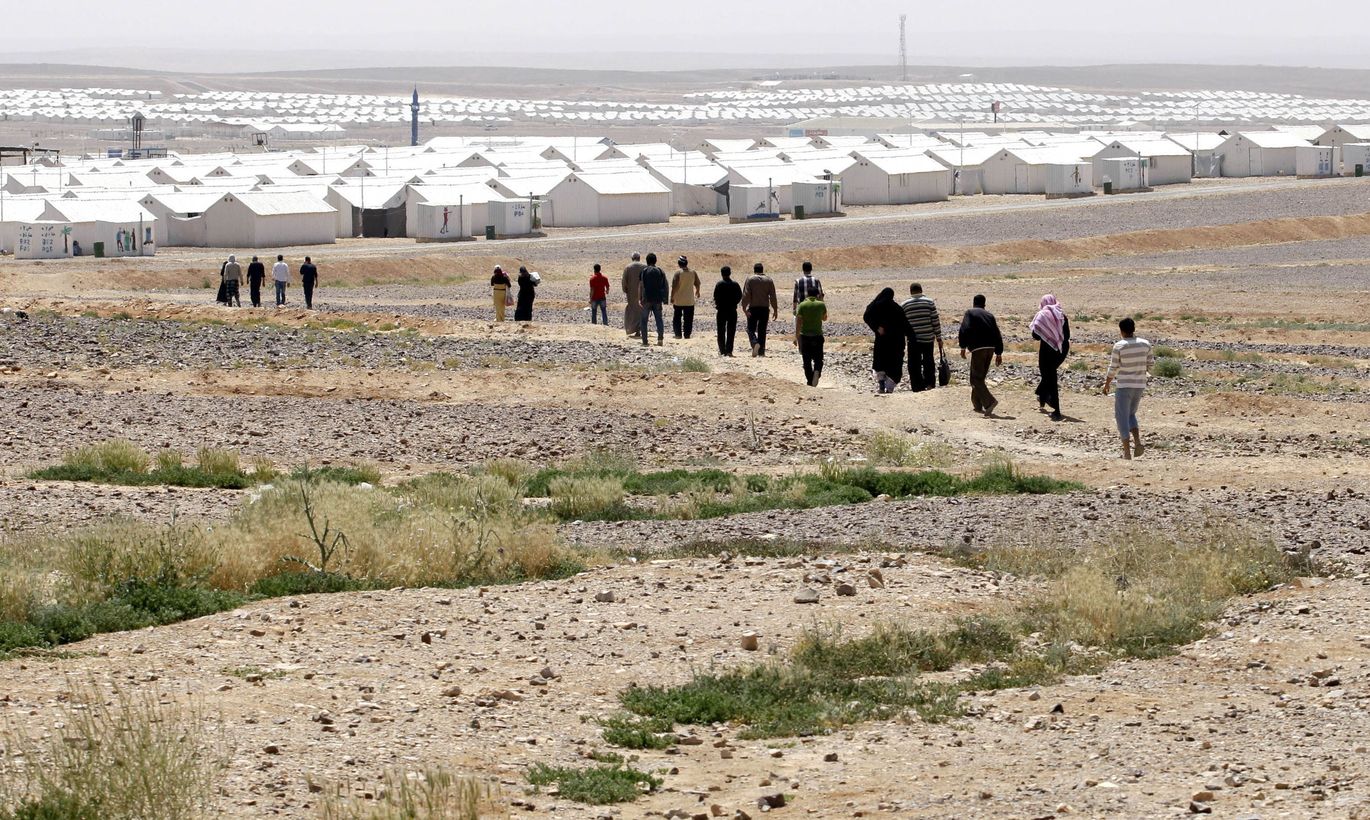 Are Estonia's towns and parishes prepared to embrace refugees arriving from crisis areas, should it be decided to scatter these across the nation?
«In the 1990ies we had this black person working in a store here in Pärnu, but in the end he got fed up as everybody came to take a look at him there,» recalls Mayor of Pärnu Romek Kosenkranius. «And, when in Soviet times we had a Maritime School in Pärnu, we did have some blacks studying here,» he also remembered.
This is the overall picture, in Estonia: the smaller the place, the tinier the chance they have ever seen anybody around with a skin of some different colour.
Even so, during the years refugees have come around – like at the beginning of the 1990ies, when compatriots came fleeing from the war in Abkhazia. Though the times were tight, we did manage to house and help them.
«Refugees wouldn't be a problem, but Pärnu city would not have accommodation for them and the rents are high,» mulled Mr Kosenkranius. Rather, he thinks, it could work outside of town.
«But Pärnu does need labour force and therefore we might ponder bringing the refugees, but these definitely should not be amassed into one place creating slums,» said the mayor. «As distributed across towns and counties, in reasonable amounts they could be received.»
«If we had one-two refugees come, nothing terrible would surely happen – we'd find the apartments and the jobs which need no extra special skills,» thinks Lääne County's Lääne-Nigula parish elder Mikk Lõhmus. «This would definitely be an issue to discuss if Estonia comes under the obligation, and spreading them out would be the best – I can't imagine refugee slums created in cities.»
Kohila, in Rapla County, already has two youths that run from the war in South-Sudan. For starters, they found work in the laundry and the parish provided accommodation. «Of course they strike the eye in the town,» admitted Kohila parish elder Heiki Hepner. «They are not too good with languages – speaking a bit of English –, but the job is such that this is no hindrance.»
«As I see them in the street and ask how they're doing, the guys joyfully say «Fine! Fine!»,» related the parish development adviser Inna Laanmets who lives near the refugees. «The people at work have helped them a lot, have treated them very well,» she said.
All parish and town leaders that Postimees talked to expressed readiness to tackle the refugee topic should the need arise.
«I've been thinking that in rural places where the population is ageing, the youth are few, strangers, young and with a different confession of faith and culture would create tensions in the people,» said Deputy Mayor of Kuressaare and former Leisi parish elder Mart Mäeker. «Where they could integrate would be in rural centres with a strong community of people of the same age-group, able to integrate strangers,» he thinks. «They definitely need to have a job, so there would not be a gang of strangers with nothing to do, seeking some activity – as is the case in refugee centre.»
Mr Mäeker said it is up to the state to create conditions for receiving the refugees – such as to make the process pain-free. «Not starting to seek solutions when the thing gets out of control. In order for communities to be ready to receive refugees, carrot policy ought to be applied [as opposed to stick – edit],» mulled the mayor. He referred to Saaremaa's experience with the Russian speakers who have been integrated with islanders.  
«If the refugees come with state financing, it is no problem to receive them in reasonable amounts,» said Haapsalu's mayor Urmas Sukles. «We would have difficulty providing municipal homes, while we'd definitely have jobs in services and accommodation establishments; but the main thing is that the local governments would not run into additional obligations without being provided the funds,» he said, critically referring to prior governmental behaviour.
Tamsalu mayor Toomas Uudeberg, in Lääne-Viru County, would rather receive Ukrainians as refugees. Regarding people from the Middle-East and Africa, he would show more caution. «It's such a vast gap in culture and habits, will they be able to integrate here – this is a difficult topic,» admitted Mr Uudeberg. «We know not what kind of people they are, what made them leave the homeland, but with people coming who want to get on with their lives, to work, we might consider the topic.»
Tamsalu, like lots of smaller places across Estonia, would even have some municipal apartments which would be fit for living after slight repair. «As for hardworking people, entrepreneurs always have a need of these,» said Mr Uudeberg.
Valga mayor Kalev Härk said the border-town does already have problems with people from outside. «From Northern Latvia, people have arrived seeking for fortune, having registered as Valga citizens because Estonia has larger social support, both the subsistence and child benefits, than in Latvia – for people from Northern Latvia, Estonia is attractive with its entitlements,» related Mr Härk, sharing a problem in Valga these past years. «We are talking about hundreds of Latvian citizens who have turned inhabitants of Valga. For the most part, they are decent and do work, but then there are these that live on social support and whose background we don't know.»
Mr Härk still said that should Estonia have to receive refugees, Valga would show solidarity. «We would have dwellings and jobs to offer, but the state will have to talk this through with local governments and communities,» advised the mayor of Valga.
Individual willingness shown
Johannes Mihkelson Refugee Centre had a private person address them, from South Estonia, offering several apartments in various parishes which she would be willing to rent out to refugees. «With so many empty houses and flats in the countryside, idle and falling apart; the state might help fix these,» explained Ülle Lääne. «I'd help people with accommodation, the flats have furniture, dishes... Help could be offered with clothes,» she said, describing her plan.
In most of Estonia's smaller towns and parishes there's no experience with people from far away, with different skin colour and culture, and that's a reason locals feel intimidated. For instance, there is this black person dwelling in a small Estonian town who came there by marriage yet has now been left alone and needs social support. One person not coping isn't much of a burden for the tiniest of parishes, but the initial example tends to turn people off somewhat.
Interior minister Hanno Pevkur said the state has no plan as yet regarding how to help arriving refugees order their lives. «We will not be burdening anyone with this before the European Commission has discussed what will happen. Logic would dictate that reception of refugees will rather be voluntary, not mandatory – the quota has not been adequately calculated,» was his stand. «Let's wait till the May 25th summit, where the topic will be clinched – nothing will happen before the fall.»
Mr Pevkur said there is the understanding currently in Europe that €10,000 per refugee would be granted. «We have no problem passing this on to local governments, if they will receive refugees,» he underlined.
Mr Pevkur agrees with local leaders – the refugees should be spread out. «If 200 people are sent into Misso parish at one sweep, that'd naturally be too much, but one or two refugees per local government does not feel as bad. This is so in terms of security as well as socially – dealing with 20 refugees would be a load too hard to bear for a local social worker, but they could manage one or two,» contemplated the minister.