Liviko and shops judged guilty in vodka price fixing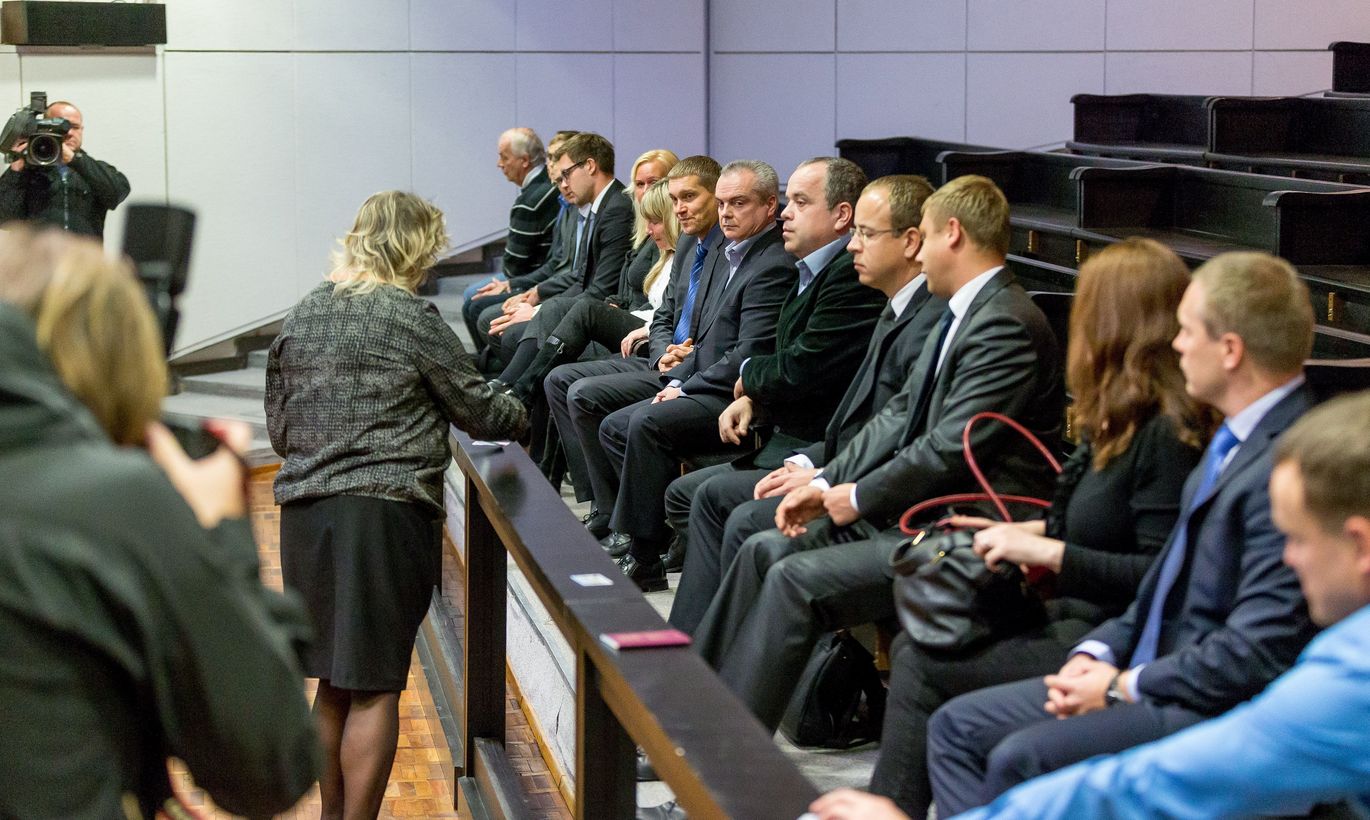 Yesterday at Harju County Court, first chapter was closed in vodka cartel saga featuring Liviko and all major retail chains in Estonia – the factory as instigator, the sellers as accomplices agreeing with the deal.
Pursuant to the accusation, Liviko and Selver – belonging to selfsame group – agreed in the summer of 2009 regarding minimal cost of 63.5 kroons for half litre glass bottled 40 % vodka.  
Competitors Rimi Eesti Food, Maxima Eesti, Prisma Peremarket and Helter-R were invited to participate. Accusation was extended to 11 employees of abovementioned enterprises. For clarity's sake, let it be mentioned that the deal was not limited to Liviko alone, but touched other vodka brands mainly of Estonian origin.
The only ones escaping guilty verdicts were Helter-R and its board member Kalev Kivipalu, Liviko's employee Andres Lubja and Maxima staff member Ilja Kulikov. Thereat, regarding the first two the court terminated procedures as asked by prosecutor citing small-scale guilt, requiring that they pay €6,000 and €2,500 into state treasury, respectively. With Mr Lubja and Mr Kulikov, guilt was not established.
None of the participants have ever pleaded guilty, nor did they consent now – majority of them will challenge the decision. 
Liviko chief Janek Kalvi remains unrepentant claiming there have been no illegal deals with competitors. «Regrettably, the questionable objectivity of the pre-trial procedure and the abundance of errors have provided for a negative input for the court. We are disappointed in the ruling, but this is not the first time we are having to fight for justice. Thus, we will continue fighting against the unjust accusation,» said Mr Kalvi.
According to public prosecutor Laura Feldmanis, it is to be assumed the case will pass every instance of the courts; even so, she is satisfied with the decision as the court convicted all legal persons accused by Prosecutor's Office and the real punishments proclaimed regarding the legal persons do not considerably differ from what they were asking for.
«This is indeed the first instance decision only, but it still sends the signal that the issues are really being tackled, that free competition is a value to be adhered to in economic activities, and if not the state will react,» said Ms Feldmanis.
Competition Authority director-general Märt Ots said the Liviko court case was a landmark, being so broad-based and vast.
«Regarding Europe or the world, there have been bigger cartels with a few companies involved and huge sums at state, but these have often concerned highly specific products. But this case concerns every retail client,» observed Mr Ots. «Retail is retail, makes no difference what goods would have the prices fixed.»
He went on to say that any price fixing is damaging to the economy and thus it is very positive that in Estonia such stuff is surfacing. «No doubt we must do all we can in Estonia to achieve an honest economic environment, having to do with a liberal economic system, and we want as little regulations and market restrictions as possible. A pillar for such a system is fair competition,» underlined Mr Ots.
Another landmark is Harju County Court slapping the convicted legal persons with pecuniary punishments larger that demanded by Prosecutor's Office. Namely, the prosecutor only considered the guilt of those accused, but the court found that the turnover of the accused should also be considered – so the punishment would be felt.
Pursuant to current law, a cartel would bring a punishment of a whopping five to ten percent of turnover. Meaning: in this case, the penalties should be between €4.25m and €35.8m. Still, an upper limit of €16m has been set.   
As this was not the case yet in 2009, the court was forced to impose a lighter penalty – one percent of a legal person's turnover, adjusted according to graveness of guilt. As assessed by the court, Liviko's guild was larger than that of others; therefore, their punishment rate is 1.5 percent of yearly turnover. As Maxima's guilt was smaller that of the rest, their rate was set at 0.75 percent of yearly turnover.
The sums were calculated based on 2009 turnovers. But why were majority of the sentences conditional i.e. not executed if the enterprise will not commit new crimes during a year? Because, as touching events of six years ago, the case was so close to expiring; also, all accused had no prior punishment record.
Even so, free competition being such an important aspect of life and this being among the severest of competition-related crimes and the market share of participants being very big, the court did not fully spare the culprits – in reality, ten percent of the penalty will have to be paid.
The Prosecutor's Office has accused Liviko in minimum price fixing before. In a court case that unfolded in 2010, they accused Liviko and its CEO Janek Kalvi that the latter had in 2008 commanding vodka producer Aleksander Skoblov to tell wholesaler Offrex Group chief Igor Zavizion that a half litre bottle of Hundijalavesi vodka may not be sold for less than 59 kroons and 90 cents.
Back then, Liviko and Kalvi were sentenced as guilty by county and circuit courts alike; still, Supreme Court found that as the role of Mr Kalvi was only mentioned in a conversation between Mr Zavizion and Mr Skoblov, and as Mr Kalvi himself kept denying any deal, this was not sufficient for conviction. 
Convicted offenders and their punishments*
* of the punishment, a tenth is to be paid immediately; the rest will have to be paid in case a new crime is committed during a year.
AS Prisma Peremarket €1,156,000
Rimi Eesti Food AS €3,584,000
Maxima Eesti OÜ €1,907,000
Kärt-Ragnar Kits 210 daily rates i.e. €29,400
Ivar Grossev 210 daily rates i.e. €16,485
Rando Galin 180 daily rates i.e. €10,206
Hallar Ränk 180 daily rates i.e. €9,540
Tiiu Valk 150 daily rates i.e. €27,135
Vaido Padumäe 150 daily rates i.e. €11,100
Marko Krusberg 150 daily rates i.e. €2,655
Robert Sibul 120 daily rates i.e. €4,380
Marge Saluste 150 daily rates i.e. €8,250
On top of that, the convicted offenders will need to pay €585 of compensation levies into state coffers.
Source: Harju County Court