Designers dismayed at new Riigikogu website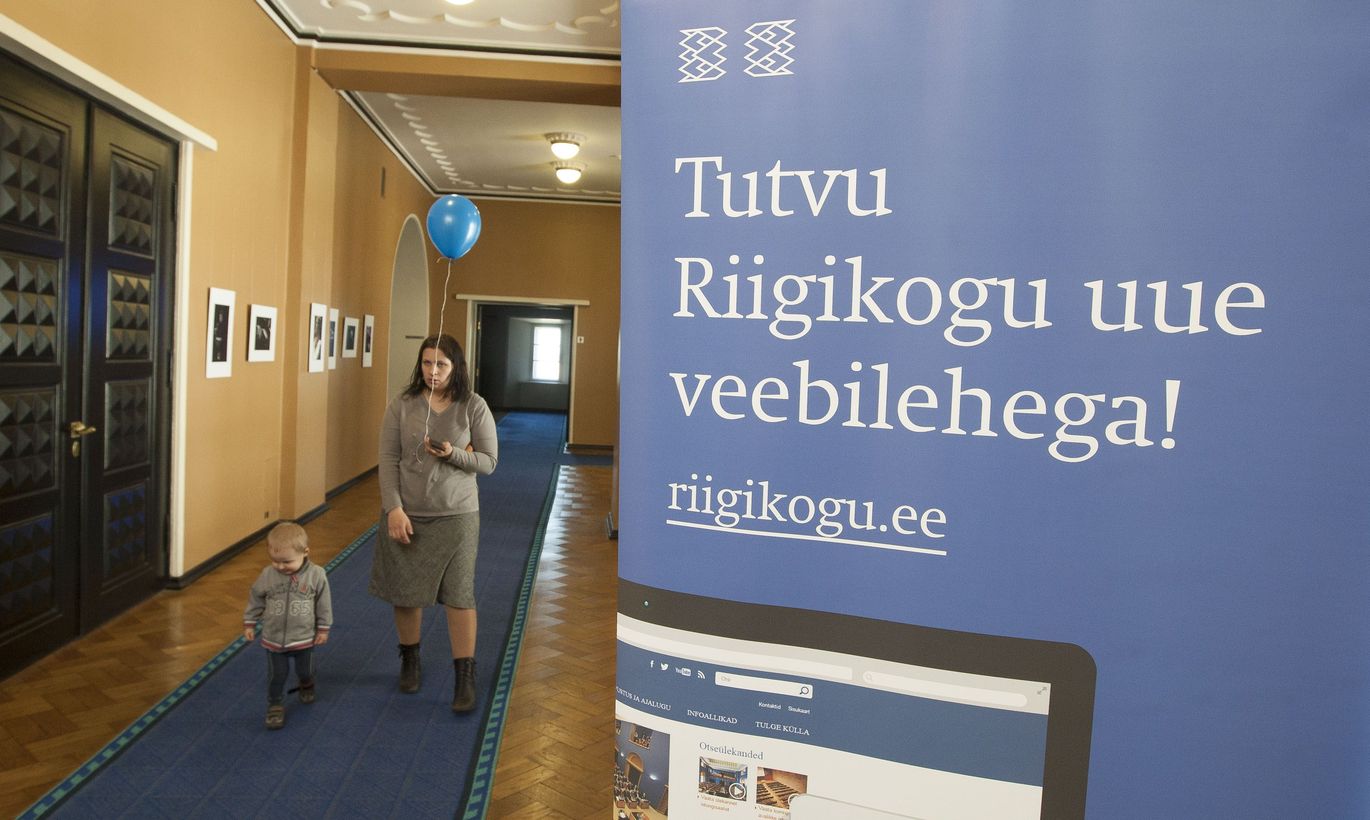 Web designers say the new €98,000 parliamentary web site is a botch – among other problems, it lacks mobile view and easy access for the weak eyed. 
As observed by design agency Fraktal senior designer Tajo Oja in blogging environment Medium, the state has been cheated. «€98,000 is good web making money. For that, one may book a good design agency morning till night, for two-three months. With an entire team. It's not about the sum, it's about the outcome. And the outcome is awful,» he wrote.
Critical, Mr Oja underlined that the Riigikogu website supports not smartphones nor will it make access comfortable for people partially sighted. As for the graphics, this is limited to bare pictures posted in the Internet, at times appearing as nebulae. Though the website can be polished and bettered, he added, we are having to do with elementary errors which do not just happen but result from disregard and negligence.
And yet, continues, Mr Oja, every option existed to make a superb site. «A year ago, Riigikogu ordered from AKU (a design agency – edit) a decent refreshment for its graphics. Nice, contemporary. What is left of that? A misty logo in the footer,» said the designer, adding that the sum spent should also ensure a better product. «This is the weight category where miracles are happening in the private sector. The best is brought to the table. CSS3 and JS animations, excellent photos. Carefully selected typography. These are the websites with pride added to portfolios and sent to all competitions.»
E-state reputation damaged
«It's not as much the price as the careless, callous and senseless botch for the sake of a high margin,» thinks Tõnu Runnel owner of content management software Voog.
He said it makes no difference how many working hours are spent on a thing totally unfit – its value is zero. «Worse yet, such a parliamentary site in 2015 is ongoing image damage to Estonian state, otherwise able to show itself as a global leader e-state. I.e. negative value,» noted Mr Runnel.
According to Mr Runnel, the first step now is deleting this website and putting back the old one – temporarily. To get a new site, he says a different kind of procurement needs to be chosen – geared towards good design and user experience.
The new Riigikogu website was made by MRM Baltic OÜ, creative agency Creatum, Opus Online, Hmmm OÜ, and OÜ Ziraff. 
Riho Pihelpuu, the CEO of MRM Baltic OÜ, refused to comment citing confidentiality clause.   
According to Secretary General of the Riigikogu Maria Alajõe, the parliament's former website was outdated not only by appearance but also technically. «Riigikogu's previous website was ten years old already, and obsolete. That both by its appearance and to satisfy our own technical needs. Therefore, the entire web needed to be renewed, including the technical platform and interfaces with external systems,» said Ms Alajõe. 
She went on to explain that, during the development, the technical solution was totally updated and a new content management platform adopted. Also, work-intensive interconnections had to be created to display on website the information from document management and bills proceeding system, as well as from the information system of shorthand notes and votes. «These are very big jobs which, while judging just the design of the website, would be unjustly unnoticed,» said Ms Alajõe.
Development work continues
The development of the new Riigikogu website was composed of several stages and, during three years, several public procurements and tenders have been organised to execute the work. As explained by Ms Alajõe, the price for the work has been the very sum that the enterprises were willing to work for, while corresponding to conditions and requirements prescribed by procurement documents. At that, they always picked the company that offered the most favourable price.
Ms Alajõe said the criticism by designers as if the website is unfit for partially sighted persons is not true. «To correspond that level, various options are available today and, having consulted experts, we solved this in a widespread way where the web browser's zoom till +200 works with the entire functionality of the web and no separate button to alter size was created,» explained Ms Alajõe. She said the colours of the layout solution correspond to the contrast level required.
As assured by Secretary General of the Riigikogu, several large scale software development projects have been planned for times ahead. «In near months already, several new functionalities and complements will be added. As one of the extended projects, we have planned the improvement of viewability of the web by mobile devices,» said Ms Alajõe.
According to her, finding the best mobile solution requires good analysis, as the users of Riigikogu website come with extremely differing needs –jurists want bills, journalists want news and preliminary information, and tourists desire general information.
As evidenced in procurement documents for Riigikogu website, the € 98,000 is not limited to covering creation of the website, but pays for system maintenance during two years after delivery of the website, and – if needed – complementary developments for up to 80 percent of the cost of creating the website. The procurement contract was entered for a minimum of 2.5 years.