Estonian swim skills short to save life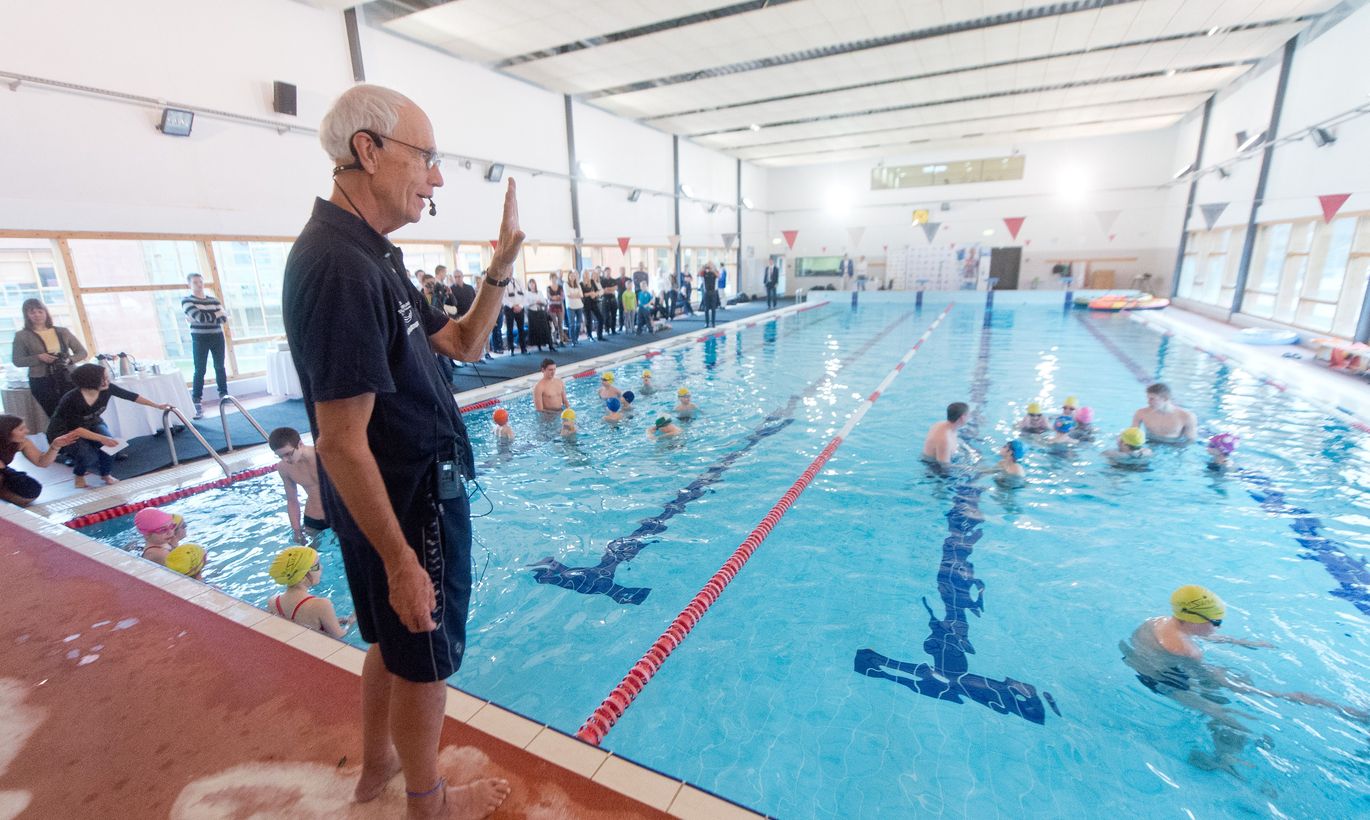 Estonia has swimming skills absolutely undefined. All we have is a curriculum prescribing that, on basic level, an individual is to keep swimming at any chosen style for 25 metres running. Experts say that's not enough.
«In my opinion, this is no swimming skills,» says open water swimmer and Viimsi School swimming teacher Bruno Nopponen regarding the current official curriculum which states a person can swim if able to keep going for 25 metres non-stop.  
The man refers to the Nordic definition as demanding 200 continuous metres swum – a much meatier indicator: «Going by the 200 metres requirement, the statistics that over 50 percent of Estonian adults can swim would no longer be valid. Then, we'd be faced with the reality of a frighteningly small number of people able to cover that distance in any style they choose,» notes Mr Nopponen.
Regarding the new generation, Mr Nopponen underlines the problem of nonexistent or incompetent swimming instruction. «Often we do have decent swimming pools in many places in Estonia, but training groups are not formed as not everywhere are enough trainers,» he says.
Also: as statistics say that drowning mostly happens in open waters – by people panicking and triggering the chain of events – Mr Nopponen thinks part of instruction should be out there. «I know lots of pupils who have swum at Estonian and world level but do not dare to swim even two or three kilometres in open water. They fear the darker water – that the visibility is limited, and also that the water is cooler than in a pool. Hence the issue of the curricula – why not have some summer-time courses in open water bodies. This is seriously to be weighed,» thinks Mr Nopponen.
He goes on to point out shortcomings in the way swimming is taught. As also seen in fresh culture ministry analysis: lots of swimming instructors feel the need for additional training – which are scarce. Neither do we have a definite framework, clear and harmonious methodology and sufficient funds.
According to Rescue Board preventive work department head Indrek Ints, the basic 25 metre requirement is clearly too low. He said work is underway to determine the sufficient level. Even so, Mr Ints thinks our top problem is not the insufficient swimming skills but hopping into water while drunk.
«Overall, it's other issues than swimming skills that prove decisive at drowning deaths. Such as alcohol.» Mr Ints cites rescue Board statistics saying a whopping 58 percent of last year's drowned were drunk.
Nevertheless, Mr Ints consents that swimming training at schools has its place in prevention. «Let's not forget that in deaths by drowning, the percentage of people aged up to 18 has always been the lowest,» says Mr Ints. Last year, six people in said age group drowned while in five of the cases it could have been avoided had the children not been left at water bodies without adult surveillance.
Estonian Swimming Federation president Karol Kovanen says that swimming skills are currently undefined, a standard is lacking, and no description exists.
«In reality, the state is not even paying to have these 25 metres taught. The state does support, but the main load is on local governments. Regionally the kids are in unequal situations. It depends on the parish coffers and local priorities. With local governments under no direct obligation by law to ensure swimming training, it is often insufficient for various reasons. In areas without school swimming pools or other near options, where the kids ought to be transported, the current state support is surely not enough for the bus trips, teacher fees and rental of pool,» notes Mr Kovanen.
To illustrate, Mr Kovanen cites Aegviidu School which received €180 for a year to organise basic swimming training. «They do have few pupils that qualify for the training – six. Thus, it makes €30 of support per kid. If a school has a pool or one near it, and a trained teacher not requiring extra pay, theoretically the sum might do. In the case at hand, not. It is the smaller parishes that have the bigger problems,» says Mr Kovanen.