Historic good-bye goal happening today?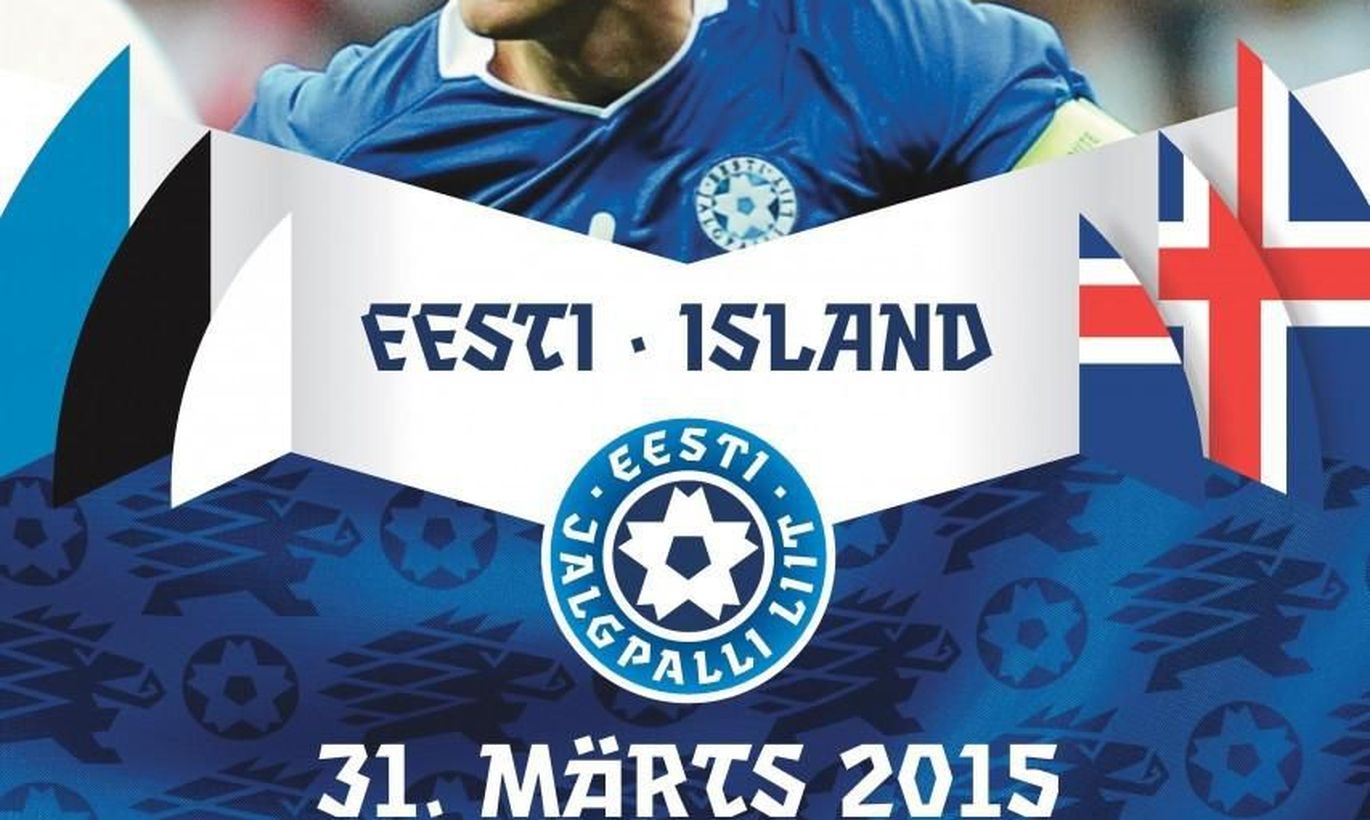 This very evening, career ends for legendary Estonian footballer Raio Piiroja as national team tackles Iceland. Addressing head coach Magnus Pehrsson, the man asked to play in attack. To the general backdrop of how Team Estonia has been doing, they thought this safest indeed. With eight goals under his belt for Estonia, could Mr Piiroja be the historic first Estonian to score in farewell game?
Up until now, festive good-bye games have been organised for six national team footballers reaching the 100 game mark: Marko Kristal, Martin Reim, Mart Poom, Indrek Zelinski, Kristen Viikmäe, Andres Oper. The latter three were attackers. Even so, all have missed the final opportunities to humble an international goalkeeper. Now, it's Mr Piiroja's turn and opportunities wide open.  
«I think that, had I said I want to be in defence, the coach would have ventured nicely to ask if I had trained enough... Perhaps, I would have been stuck at an edge position. The opponent is strong, you see,» related Mr Piiroja, thinking back to the conversation that shaped him into an attacker.  
«Till today, no one has scored in his farewell game. Opp (Andres Oper – edit) had some excellent opportunities, but he had this same old thing that the brain was still a footballer but the legs lagged behind. Two-three years ago he'd have utilised them both,» said the centre back.
Thereafter, as prompted by Postimees, Mr Piiroja pondered his chances tonight. Now a professional fisherman, he has been good with his head all career long and that's what he intends to use as an instrument.
«Ah you know... if a good corner or pass comes in, I might get my head in the way! That's the only way,» he observed. «Don't expect me to get the ball in midfield, navigate three guys and do the beauty of the year! Not happening, I suggest. Meanwhile, in my lifetime, in some vital games I have been standing at the right place at the right moment …»
To this agrees current captain Ragnar Klavan. «I personally have a lot to learn yet from Raio. Especially in the air. I my eyes, he's world's best air fighter. Tomorrow we'll get another chance to watch him live, thereafter in the YouTube,» said the captain. «Whatever Raio does, he gives it all – whether in football, fishing, or skiing. These kinds of people are rare.»
Just to be sure, Mr Piiroja publicly disclosed plans for celebrating a possible goal. «I will act like casting a hook in the water, and the fellow players will play fish on the grass. The team will diligently rehearse that,» said Mr Piiroja.
Also: though suffering many a trauma during career, he will not hold anything back in final game. «Thankfully, Kaspar (the team doc Kaspar Rõivassepp) stands ready. He has his bag stuffed with all kinds of tape and painkillers,» jested Mr Piiroja. «The health is okay at the moment. Wonderful for a jogger, say.»