Estonian entrepreneur invited to Moscow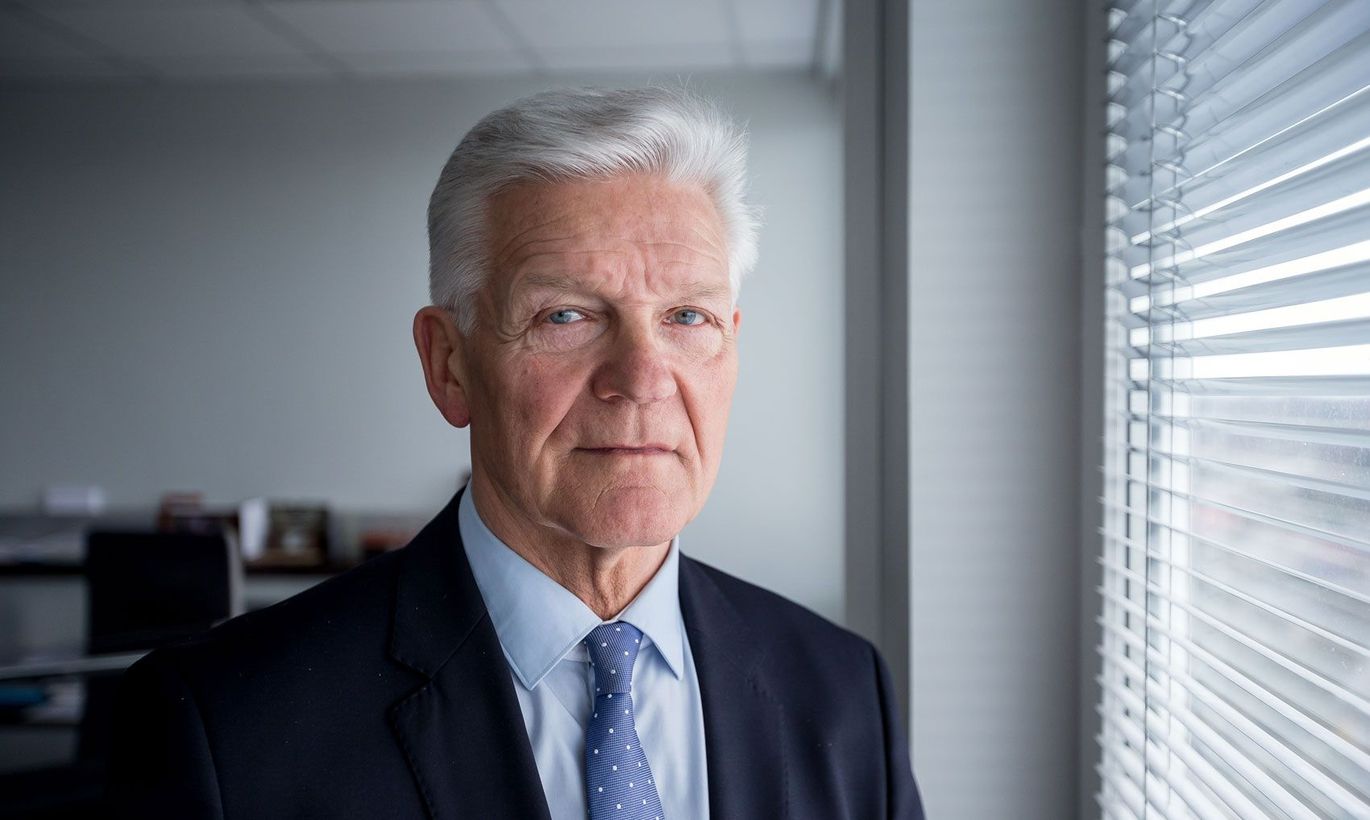 Seated in front row at a forum in Ritz Carlton, Moscow, the eyes of Enn Veskimägi beheld Vladimir Putin send Estonia-Russia border treaty to parliament and call upon Russian businessmen to bring money to home from abroad.
Last Thursday, the chief of Standard – a furniture maker – was brought to Russian entrepreneurs' yearly congress by the very border treaty which had been warmed up, said Mr Veskimägi, by his very self and president of Russian industrialist union RSPP Alexander Shokhin.
The sanctions war underway, invitation of Mr Veskimägi to the neighbouring country's top industrial get-together looks like quite an event – seeing that the guests-bench only featured representatives of entrepreneurs of Estonia, Finland, Germany and France.
Why were you invited to an event like this in times when Russia, because of its aggression against Ukraine, finds itself in international isolation?
The main reason why I was invited may be that, together with Alexander Shokhin, in 2012 we initiated the entering of Estonia-Russia border treaty. Therefore, the relationship between me and Mr Shokhin is a bit different from other countries who only promote professional business with Mr Shokhin.
I've been to RSPP congresses before. I have also been invited to the Ukrainian employers' congress, held at the beginning of June.
You're probably the only Estonian to have met president Putin during the Ukrainian crisis over a year in length.
I can't say I met Mr Putin directly as the head of state spoke at the RSPP congress.
Why did Mr Putin pick this very moment to send the border treaty into parliament?
The process has been going on for a couple of years already and during all that time the border treaty has never left the conversations between me and Mr Shokhin. It was thanks to Mr Shokhin's connections with the presidential administration and the foreign ministry that this thin got to moving. He was the man that arranged the meeting between Riigikogu foreign relations committee head Marko Mihkelson and State Duma foreign relations committee head Alexei Pushkov, in 2012 in Moscow. We need to thank Mr Mihkelson who had what it took to come to the meeting, afterwards agreeing with the four Riigikogu factions that the border treaty would be supported.
So how might the ratification of the border treaty now proceed?
The process of the border treaty has been going on all the time and Mr Shokhin has kept me informed on the progress. Therefore, I hope to stay in the know even now. I believe during this year the topic will be concluded. Like here in Estonia, in Russia there are also the oppositionists who stand against the border treaty. This is democracy that all viewpoints need to be heard.
Mr Putin's order became public knowledge on March 19th as he re-appeared in public after a pause. I knew Mr Putin approved the border treaty even before he disappeared.
Getting the approval of Russian government was delayed by a week as foreign minister Sergei Lavrov who was to make a report was on a visit to Middle-East.  
Why does Mr Shokhin, who probably has more important things to do, so active in his support of the border treaty and so warm towards Estonia?
Mr Shokhin is worthy of our thanks having stood so much for the interests of Estonian state.
As we first entered into a cooperation agreement with Russian employers, in Tallinn, we also inserted a clause that we'd warm up the border treaty topic. Russian employers' president participates in all government sessions where anything is discussed regarding business. His connections reach into Kremlin and probably he set it as his goal to get something done here.
In the beginning, we tried to move forward through the government and foreign ministry, but Estonian foreign minister was not ripe for the topic yet. Then we tried to operate through the parliaments. As things got moving, Mr Shokhin probably got the sportsmanlike interest to also see it completed.
What will be the importance of the border treaty to Estonian entrepreneurs, as European relations with Russia may be cold for many more years?
The political importance of the border treaty is greater than the economic impact, as Estonia is the only EU state bordering with Russia that has no border treaty with Russia. But, meanwhile, Russia has promised after border treaty to also ratify agreements of protection of investments and of avoidance of double taxation, and this is already of direct interest to entrepreneurs. Such entrepreneurs as are not under sanctions keep on exporting. Do consider that our Export to Russia has dropped from ten percent to four. For Finland, it is from 20 percent to 14.
In his speech, did Mr Putin say something important to Estonian exporters?
Mr Putin's message was first and foremost directed towards Russian big business and touched upon bringing home the money, and the proclamation of tax amnesty to all who bring money from offshore to Russia.
While earlier meetings between RSPP and Mr Putin featured open sessions of questions-answers, this year the president only communicated directly with RSPP board. He said he had little time, having to fly to Kazakhstan.
Is Russia's political course directed firmly towards isolation from the west and calling the so-called lost sons back home?
At the congress, I never noticed anyone speaking about a political crisis. The name Ukraine sounded not once.
Does that mean that Russian entrepreneurs have been reconciled to the low in Russia-West relations and are ready to live on with such knowledge?
They are only just acclimatising to the effects of the sanctions and I do not know how long they will suffer. The finance minister announced that the rouble has stabilised and the inflation, now at 19 percent, will come down to seven percent by end of next year. The greatest problem is relations with the banks and the interests which mount to 17 percent. Therefore, investments have slowed down. As compared to 2013, foreign investments last year shrunk by a half.
What is the future of Russia's economic sectors not related to commodities export?
The entrepreneurs and ministers did not sow hysteria. They were talking about the difficult situation, but also of the stabilisation expected during the year. In Russia, a lot depends upon what happens to oil and gas prices...
How are Russian entrepreneurs affected by the policy of treating the West as an enemy?
In no-one's mouth did I hear hostile statements. They discussed problems in business, not analysing the political situation.
Can any doubts be detected among Russian business elite regarding Putin's regime?
I did not detect anything like that. Mr Putin's rating stays high, indicating that there are no doubts. The RSPP poll revealed, for instance, that during the year perceived corruption has significantly dropped among Russian entrepreneurs. To what degree the sanctions touch them personally, the businessmen keep close to their chest. It must be admitted, indirectly the sanctions have touched us as well.
What partnership can Estonian business elite offer to Russia if the political relations are icy and the economic relations are falling apart?
I think that, looking from Russia, Estonia might not be the schwerpunkt of the world. Estonian entrepreneurs are always ready to communicate with Russian partners. We can talk about concrete projects. There is a definite business interest in Russia towards Estonia, but initiatives get stuck at the banks. Recently, investments by Russian entrepreneurs into the European Union have increased significantly, and here Estonia has its own prospects.
Regarding the progress with the border treaty, how much might this be Russia seeking statistical balance after the border treaty with Ukraine was cancelled following the annexation of Crimea?
Estonia has a boundary line with Russia and despite absence of border treaty we were able to talk about a border guarded by both sides. Ukraine had no physical border with Russia. Now, it will take very long for Ukraine and Russia to reach a functioning border treaty.
What do you think: after the aggression in Ukraine, may Russia bring its hostile forces against the Baltics?
We have overdone talking about the Russian threat. In run-up to the elections, politicians served an overdose of the topic. I am convinced that, at the moment, Russia has no military interest towards us whatsoever.