Estonia to mark 66th anniversary of largest Soviet deportation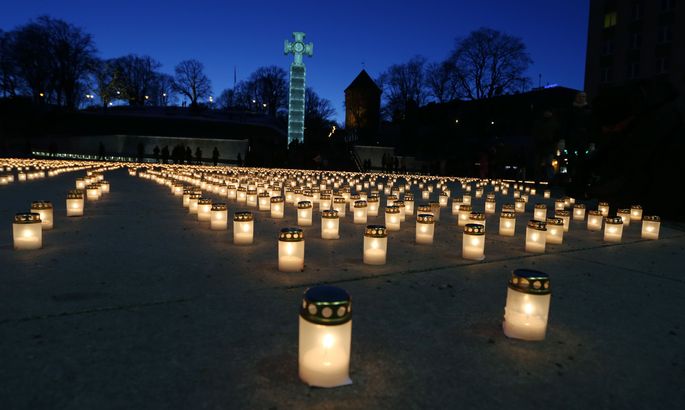 Events to mark the 66th anniversary of the Soviet mass deportation in the Baltic countries in March 1949 will be held at the Monument to the Victory in the War of Independence in Tallinn and in many places across Estonia on Wednesday.
To remember the thousands of people taken from their homes by force and sent to Siberia in cattle cars also Estonian communities abroad will hold commemoration events in the course of the week.
During the event to start at the Monument to the Victory in the War of Independence at noon on Wednesday, Interior Minister Hanno Pevkur will lay to the monument a wreath on behalf of the Estonian people and a memorial prayer will be read by the head of the Estonian Evangelical Lutheran Church, Archbishop Urmas Viilma. A memorial service will start in nearby St. John's at 1 p.m.
Also at 1 p.m., the Broken Cornflower Society will hold a memorial meeting in Jurioo (St. George's Night) park in Tallinn and a seminar at the Museum of Occupations will follow at 4 p.m.
Regional associations of the Memento society meanwhile will hold commemoration events all over Estonia.
In the evening thousands of candles to remember deported countrymen will be lit in Parnu, Tallinn, Tartu and Rakvere.
An event involving lighting of candles is scheduled to take place at the memorial to victims of Communism in Washington on Wednesday, while on Friday a conference titled "Repressions and Human Rights" will take place in Toronto featuring Finnish novelist Sofi Oksanen as keynote speaker. According to the conference's website the event will also feature an important address by a well-known critic of Vladimir Putin who has asked not to be named due to security concerns.
More than 20,000 people in Estonia were forced from their homes and deported to Siberia in the Soviet operation codenamed Priboi ("Coastal Surf") that was carried out in March 1949.
Over four nights between March 25-28, Soviet terror spread through all three Baltic nations as entire families, from infants to the elderly, altogether an estimated 90,000 people, were taken from their farms and homes in the dead of night by Soviet interior ministry teams specially formed for that purpose. Herded into primitive cattle cars, they spent days and weeks traveling to the remote far eastern and northern regions of the Russia. Many died along the way due to unsanitary conditions and starvation, and even more died as a result of overwork and the harsh Siberian conditions they were suddenly thrown into.
Eight years earlier, in June 1941, the first Soviet mass deportation had taken place in the Baltics that saw an estimated 10,000 people taken from Estonia.