Doctors amputate Savisaar's leg above knee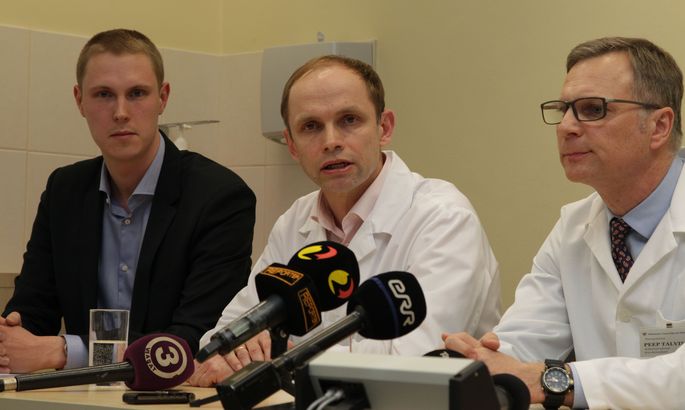 Doctors at Tartu University Hospital have amputated one leg of Estonian Center Party leader Edgar Savisaar above knee.
Peep Talving, visiting professor at Tartu University Hospital, said at a press briefing at the hospital Monday the spread of the infection has been stopped. The limb could not be preserved and had to be amputated above knee.
At the moment it seems that the lesion of the disease has been removed, hospital representatives said.
According to hospital representatives, Savisaar is suffering from a streptococcal infection, commonly known as flesh eating bacteria infection, and toxic shock syndrome. The doctors described his treatment so far as successful. Savisaar is also suffering from pneumonia as a secondary complication and his internal organs, including kidneys, have sustained substantial damage, doctors said but refused to elaborate.
Doctors refused to offer any guesses as to where Savisaar, who recently visited Bangkok for a meeting of European and Asian town mayors, may have contracted the streptococcal infection.
«This microbe doesn't have a tag on it showing where it came from,» one of the doctors said.
Since early on Thursday morning Savisaar has been under anesthesia, but not in an induced coma. After the second surgery performed on Monday Savisaaar's condition has not improved. Doctors said they hope the situation will change.
An ambulance took Savisaar to Tartu University Hospital on March 18 and he was operated on for the first time already the same day. Savisaar suffered from a feeling of being unwell, high body temperature and weakness on Wednesday afternoon. All the symptoms were indicative of pneumonia.