High wages are hitting Finland hard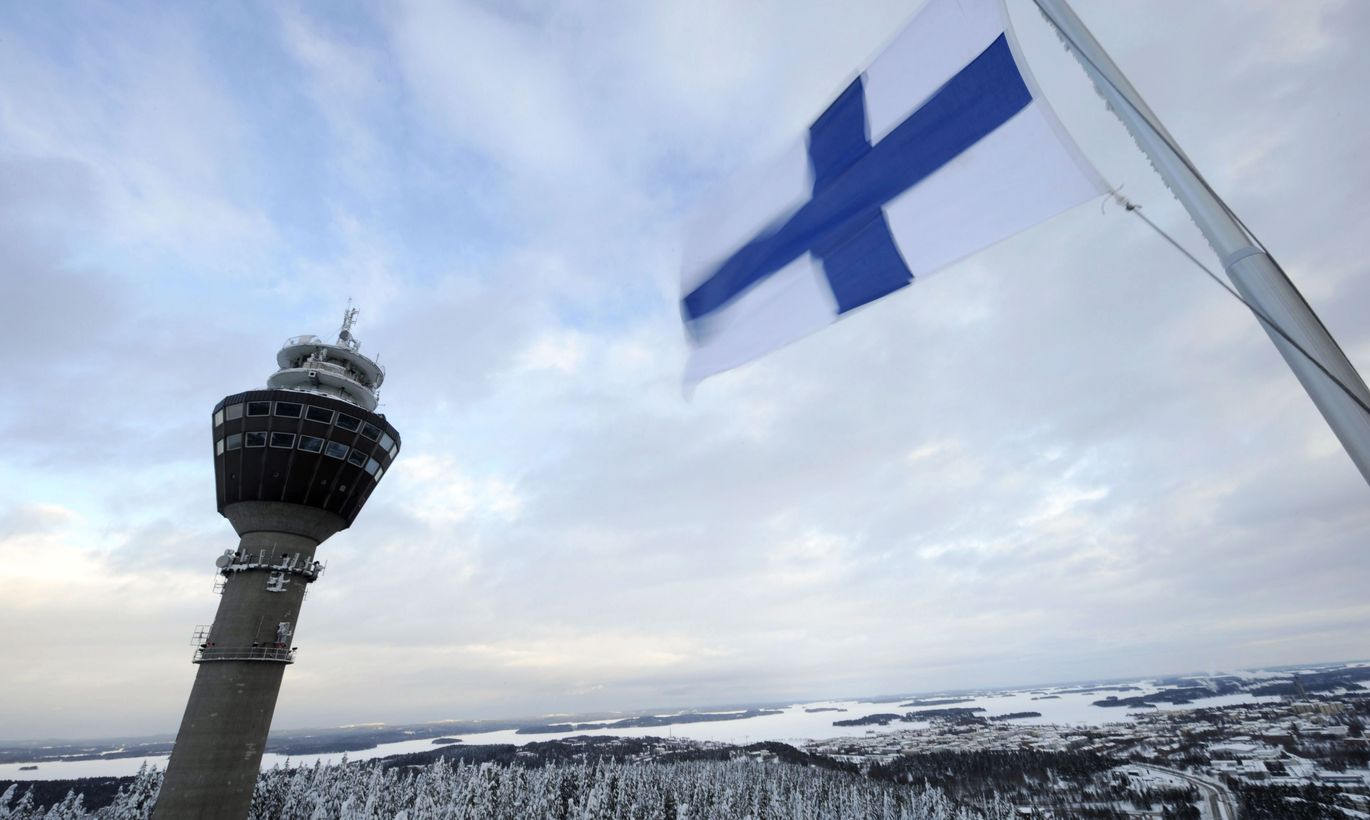 The Finnish welfare state is wobbling as the high salaries – or, actually, the continually high salaries despite the economic slump – have rendered the economy uncompetitive.
Financial Times started a long article on Finnish economy by describing how every morning sees people in Helsinki gather in long lines, stretching into hundreds. «They are not waiting for the latest Nokia or Apple phone but something more basic: eggs, bread, milk, bananas, fruit juice and other staples,» wrote the newspaper.
As told YLE TV morning programme in mid-December by Finland's food bank head Heikki Hursti, over the past year the numbers of those needing help gave significantly increased – while a year ago 1,200-1,600 a day showed up to get help with food, the figure is not up at 2,400-2,600. One day they had 3,000 come. All in all, 20,000 people in Finland are getting food aid.
The Finnish economy has been in decline for three years running and central bank says this year will be no exception. Nordea Bank predicts the Finns to have zero growth this year. Around zero or in decline – this is what the Finnish economy has been like for six years.
Danske Bank chief economist Pasi Kuoppamäki said on Monday that the Finnish economy is currently at its weakest ever, since the 1860ies.
If so, then things are bad indeed: these years include several wars, and the great economic crisis at the beginning of 1990ies (the lama).
«Even during the lama of the 1990ies, the Finnish growth recovered faster,» Mr Kuoppamäki was quoted by Helsingin Sanomat. The Finnish Prime Minister Alexander Stubb, however, is speaking about a lost decade.
Yet, Finland's starting point has been excellent. According to chief economist Penna Urrila of Confederation of Finnish Industries, Finland has been one of the fastest growing countries in the world during the past 100 years. What then has happened?
Alexander Stubb has earlier blamed Apple and the late Steve Jobs in the loss of Finnish jobs. «A little paradoxically, it may be said that iPhone killed Nokia and iPad killed Finnish paper industry,» he told the TV channel CNBC in the fall. For decades, forestry and Nokia have been the engine of the Finnish economy.
Probably, Mr Stubb was not too serious about Apple's role in destroying Finland's economy, as in the fall he invited former Swedish finance minister Anders Borg to analyse the Finnish economy. The report was completed last week, and its conclusions were sombre – the Finnish economy is plagued by decline in competitiveness and ageing of the population.
Since 2007, the competitiveness of Finnish export has declined 20 percent as compared to Germany, the eurozone and Sweden, as despite the nonexistent economic growth labour costs have risen rapidly.
According to US analytical centre The Conference Board, Finnish production sector saw labour costs rise an average of 6.3 percent a year in  2007–2012, second only to Australia and Japan. Meanwhile, productivity shrunk 3.9 percent which is more than in majority of countries studied.
In addition to labour costs rise, Finland has become a fastest ageing country in the world after Japan. «Till 2030, Finland's demographic situation will be the worst in Europe,» Penna Urrila told Estonian journalists at the end of last year.
A best known Finnish entrepreneur Björn Wahlroos told Financial Times that in his lifetime an average Finn works 50,000 hours, a German 70,000, an American 85,000 and an Asian over 100,000 hours.
«We are not losing our jobs to the Chinese and Indians only, but also to Germans and Spaniards,» bemoaned Mr Wahlroos. The Finnish labour market system is built so that in almost all sectors wages rise equally.
At the press conference introducing the report, Mr Borg said the government should put pressure on trade unions and workers representations for a new agreement allowing for sector based talks between employers and employees.
According to him, job-related immigration should be enhanced, pensions system amended, paid extra leaves cut. Speaking at the same press conference, Mr Stubb agreed with Mr Borg's conclusions.
«We have three ways for moving forward. Firstly, to boost the economy with added loans, which is the Greek way. Secondly, to raise taxes and cut benefits and services. The third is Mr Borg's path of structural reforms,» said Mr Stubb.
Mr Wahlroos admitted that such structural crises are not easy to deal with. Finland was among those who, together with Germany, Estonia and other Northern eurozone members required reforms from Greece, Portugal, Spain and other Southerners. Despite the economists warning Finns a year ago of the looming problems, nothing has been done.
«While many other European Union countries have started to implement important structural reforms after being hit hard by the debt crisis, Finland is a year or two behind,» European Commissioner Valdis Dombrovskis said on Friday.
Prime minister Mr Stubb is angry that no-one really wants to tackle the reforms. «There's widespread talk of the need for structural reforms in Finland, but once you propose something, or try to implement reforms, they are rejected,» he complained to Bloomberg.
«Empty promises are thrown in the air, there are spineless politicians around who don't dare to make difficult decisions. I am worried and angry,» said Mr Stubb.