Creation of coalition to take time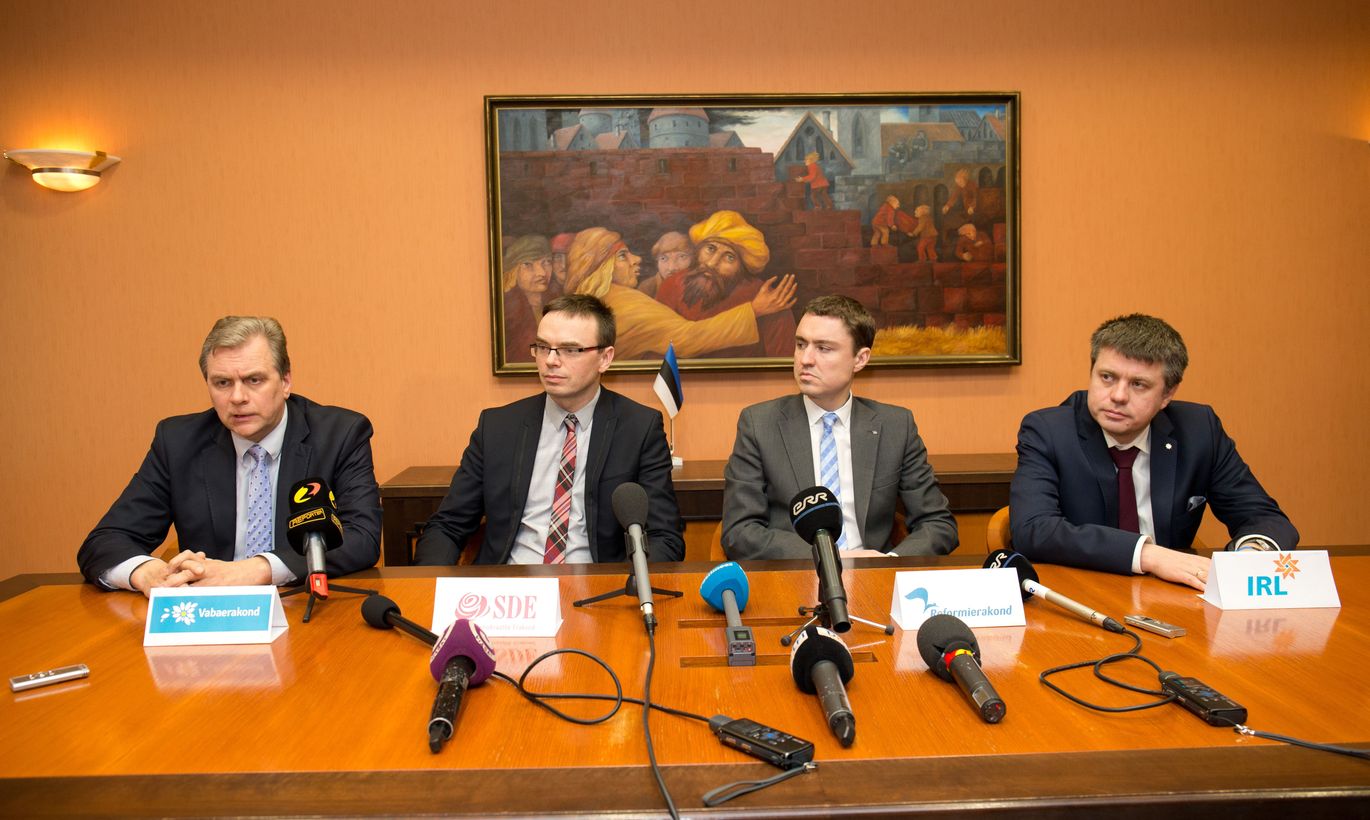 Though on homestretch with initial discussions on priority topics, top Reformer Taavi Rõivas says the parties will need weeks till coalition agreement begins to take shape.
After sitting around the table this Saturday, Mr Rõivas said they talked thoroughly on coping of families with children, including the options of raising child benefits. «As separate target groups, we focused on single parents and children without parental care. Also, we discussed the topics related to caretaker families and other forms of substitute care,» he said.
Soc Dems head Sven Mikser said all parties found that, in dealings with children's poverty, both families in poverty risk and single parent ones must be addressed. Also, they deemed it necessary to enhance birth of children.
«We also touched upon problems with disabled children and their caretakers, as well as problems with receiving maintenance money and how to ensure all children receive the means of maintenance prescribed for them,» he noted, adding that while there was much they agreed about, visions for solutions varied.
Mr Rõivas said that they are gradually coming to the place where most of the priorities have been discussed. Today, they are talking about issues of economic growth and people's incomes; like competitiveness of the state and development of entrepreneurial environment, focussing on how to enhance investments into Estonia and creation of well-paid jobs. Also, the chief squirrel said a few issues remain to be covered, like demographics.
After these discussions are over, during the first days of this week the negotiators intend to fix their options.
«On Monday night, probably, we ought to have the opportunity where we face the numbers mathematically added up and assess which topics we can proceed with, what we need to specify, which monetary sources we are willing to jointly accept, and to what extent we have the means,» said Mr Rõivas.
Asked about when the coalition contract might be born, he said it isn't good to overly lock ourselves up into deadlines.
«In a way, we have managed to discuss several topics already, but clearly it will take several weeks before we may say that the coalition agreement starts to take shape,» noted Mr Rõivas.
The opening session of Riigikogu is called by President ten days after the election results have been proclaimed. Before that, Electoral Committee must register Riigikogu members and replacement members; that, however, cannot be done before final decisions have been taken regarding election complaints. Current calculations would dictate the initial parliamentary session might happen on March 30th.
Mr Rõivas admitted the talkers will need to consider the date the new Riigikogu will convene. «Still, we cannot be in too much of a hurry to achieve a decent coalition agreement which will really execute positive things for Estonia over the four years. We do need to talks the topics through in details and reach agreement regarding the big issues,» he said.
Mr Rõivas also underlined that the atmosphere at the talks was matter-of-fact and instead of disagreements, real points of agreement are being sought. «I see all are willing to discuss the various topics that are important for other partners. Not so that with somebody's topics there would be no discussions, or that with somebody's topics others would be unwilling to discuss,» he added.