Free Party balks at playing puppet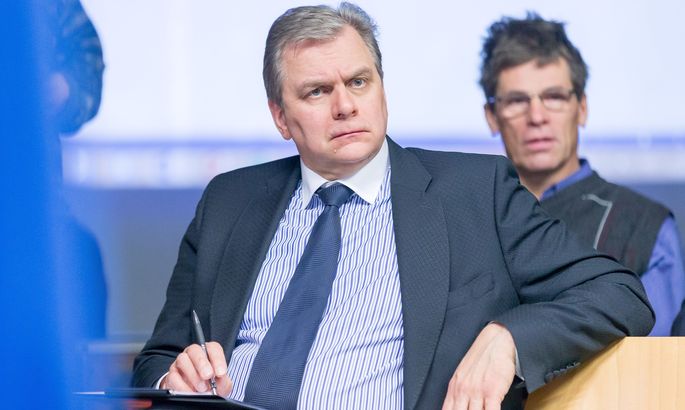 The morning after: elections elation behind them, parties came crushing down to earth. Reform won, but who'll go with them? Soc dems and IRL were seeking for a hole to hide in. For Free Party and EKRE, the moment of truth dawned. For starters, Centre will watch from the sidelines.
The party bosses' telephones were busy, yesterday. Meaning, the power talks were on. All have been to school and learned to count – options for a new coalition abound. As also the prior upsets, betrayals, hesitations.
While, at first glance, a government of Reform, soc dems (SDE) and the Free feels most logical, the latter two aren't too willing to get burned. Especially the Free: why assume the governmental burden right away, with a party rather fresh and half baked. «Reform cannot be trusted. Why should we think we'd do different than all the other parties?» is what they sounded like, yesterday.
Which will not mean they will skip the talks. But explicitly demanding a democracy package and state reform, they are rather convinced there'll be no signatures. Even so, when thinking of the final results, the Free envision people of their own, of IRL, SDE and part of the Centre as among those governing the country.
But the Free aren't in a hurry. As stated by sociologist Juhan Kivirähk, in Postimees yesterday: for a newcomer, the greatest danger could be that going into government, they will have no time to build up the party.
So that's what the feeling was like at the elections party of the  Free. Victory – getting into Riigikogu – was wonderful, but not at any cost. Becoming a puppet for the jubilant Reform is the last thing they want. The trust gotten as swift down payment – a mere couple of months ago, none thought of the Free as a possible key party in coalition – must be built into a solid foundation.
«What and how much gave we got to lose, and to win, by going into the government?» is their chief issue. For the possible coalition buddies, Reform and SDE, the question arises: what do the Free want? What are their aims? How long-term are these? Do they have any?
Among the soc dems, one detects a tired silence. Oh how they toiled, hoping and wishing to beat the very Reform and Taavi Rõivas, and yet the same old fate visited again: in polls, they are in the competition, in real life they are again on par with IRL, one hopelessly flopping this time around.
Both were miserable, tormented yesterday. Leaders of both – Sven Mikser and Urmas Reinsalu – were facing questions from party cadres: should they stay on the job?
«Yes, Urmas is thinking if he «feels like it» anymore. Perhaps, it's time to take time out,» we heard from IRL.
«We've had many elections in a row failing to fulfil expectations under the leadership of Sven,» moaned the soc dems camp last night at their get-together.
The soc dems elections night received a visit by Rain Rosimannus, labelled the Reform «mystic» these last days. The guest talked long with the SDE pillar Eiki Nestor. «Well one has to talk,» said the latter, yesterday, with not much enthusiasm.
Reform thinks it'll take two-three weeks to get the coalition assembled. Yesterday, they were already probing readiness level in soc dems. Today, they address Free Party and IRL. Of Centre, Reform talks not.
IRL is devastated. «Well we do have to think it over, see where we missed it,» said several members. «We underestimated the newcomers. We underestimated the swing votes coming to us in issues of the economy. No, as protest votes, these went to the newcomers.»
Just like the Free, IRL is not rushing into a coalition with Reform. They aren't giving up their tax reform idea («in details, we still may negotiate,» was admitted though) and administrative reform.
Yesterday, President Toomas Hendrik Ilves invited the winning Reform chairman Taavi Rõivas and SDE chief Sven Mikser. At 6 pm, the head of state also hosted Free Party head Andres Herkel.