Reform wins Estonia's parlt elections, six parties secure seats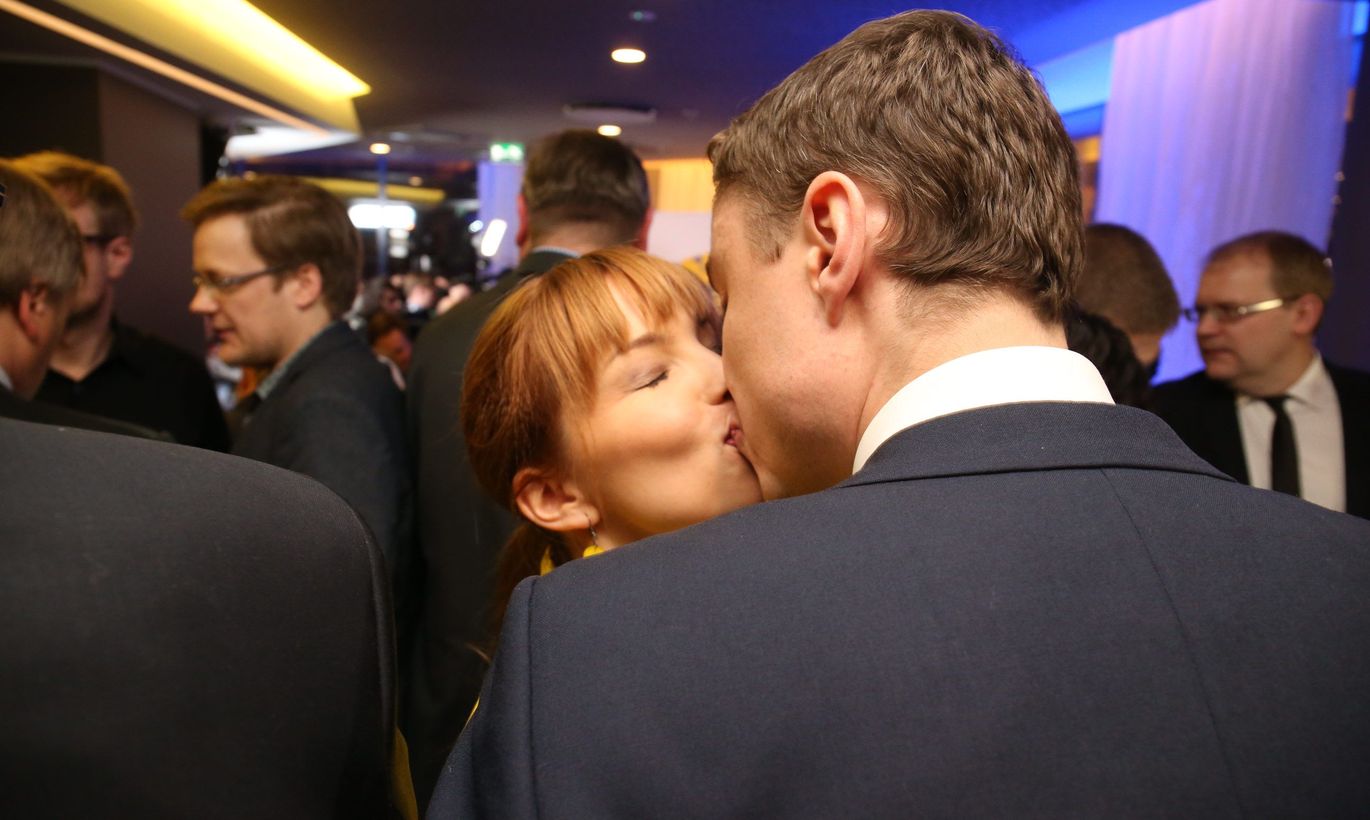 The Reform Party of Prime Minister Taavi Roivas won Sunday's parliamentary elections in Estonia by securing 30 seats in the 101-seat Riigikogu, according to the preliminary result as votes from all 547 polling stations had been counted.
The party got 158,885 votes or 27.7 percent of the 574,108 votes cast in the elections.
In second place comes the Center Party with 142,442 votes or 24.8 percent, while the Social Democratic Party (SDE) is third with 87,257 votes or 15.2 percent.
The Pro Patria and Res Publica Union (IRL), is fourth with 78,688 votes or 13.7 percent.
One of the newcomers, the Free Party, placed fifth with 49,883 votes or 8.7 percent while the Conservative People's Party (EKRE) placed sixth with 46,770 votes or 8.1 percent.
According to preliminary results Reform gets 30 seats, the Center 27 seats, SDE 15 seats, IRL 14 seats, the Free Party 8 seats and EKRE 7 seats in the 101-seat Riigikogu. In the previous parliamentary elections in 2011 the Reform Party got 33 seats, the Center Party 26 seats, SDE 19 seats and IRL 23 seats.
None of the other parties or candidates in the race won a seat in parliament. The first party to be left behind the threshold are the Greens with 5,197 votes or 0.9 percent. Next came the People's Unity Party with 2,290 votes or 0.4 percent, Estonian Independence Party with 1,044 votes or 0.2 percent and United Left Party with 764 votes or 0.1 percent. In addition to party candidates there were 13 independents in the race this year and they received a total of 888 votes or 0.2 percent.
According to preliminary figures released by the National Election Committee 63.7 percent of eligible voters cast their vote in the parliamentary elections.
According to figures released by the National Election Committee earlier, 296,109 people or 33 percent of all eligible voters used the opportunity to cast their ballot online or vote in advance voting at polling stations prior to 8 p.m. on Wednesday, Feb. 25.
The electronic voting option was used by 176,491 people, a new record, while 119,618 people cast ballots at polling stations during the advance voting period.