Coalition tension in top gear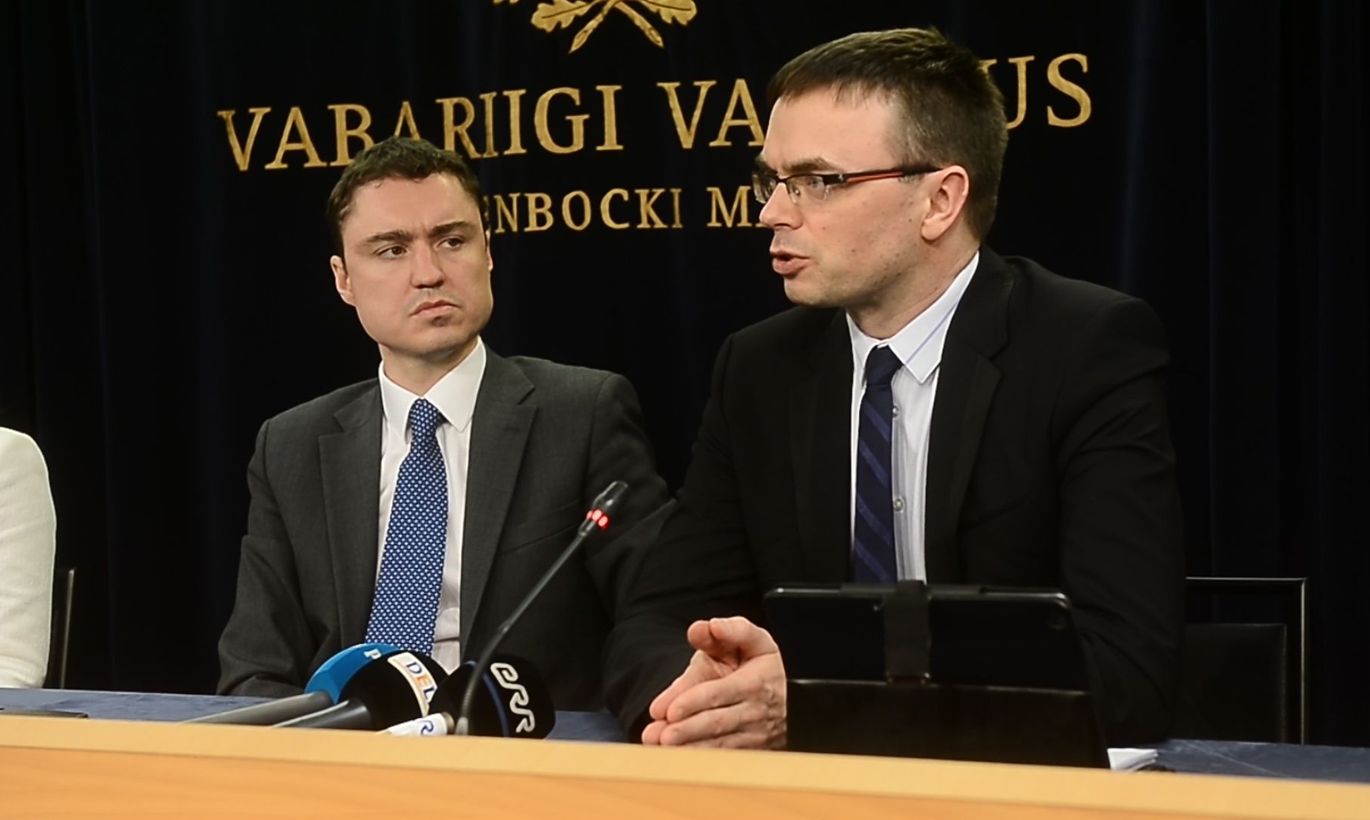 The parties in power, rather equal by starting positions ahead of elections as shown in latest Emor poll, are picking a fight: Reform Party is accusing soc dems in Russia-mindedness, the latter smell in squirrels a thirst for revenge.
Yesterday, four Reformers – Institute of Estonian Language director Urmas Sutrop, Saue Gymnasium headmaster Jaan Palumets, Tartu Jaan Poska Gymnasium headmaster Helmer Jõgi and Rakvere Gymnasium headmaster Aivar Part – sent the soc dem vice chairman and education minister Jevgeni Ossinovski an open letter comparing the man's working style to that of an infamous Soviet time predecessor Elsa Gretškina.
«Your election promise to do away with Estonian language requirement in Russian-speaking gymnasiums is irresponsible,» they observed, citing the law which says such gymnasiums must teach at least 60 percent of classes in Estonian. «Also, this government has confirmed by coalition agreement that the transfer of gymnasiums to party Estonian-language study will proceed pursuant to law.»
According to them, the Estonian language studies must start in the very kindergarten and primary school. «But in no way can we consent to turning the time back to the dark days of Elsa Gretškina's Russification era. The restoration of Russian language gymnasium and the pushing out of it of Estonian language based subject studies will further enhance segregation in our society and create artificial barriers on the labour market,» they wrote.
The soc dems took this as an obvious attack, the party chairman Sven Mikser before noon yesterday sending his ministers and Riigikogu faction members a letter, calling upon them to stay calm in the fight.
He admitted that, having talked this over with the Reform Party head Taavi Rõivas, the latter solemnly swore the statement had not been coordinated with him. «Well I would not fundamentally exclude that Mr Rõivas is not being informed of all back room squirrel decisions,» wrote Mr Mikser. «At any rate, when it comes to this issue it is plainly a payback action by the real Reform Party leader Kristen Michal for the Riigikogu elections last week where we supported the creation of maintenance allowance fund for single parents.»
Mr Mikser urged the party cadre to be watchful and alert as, according to his assessment, the mud throwing may well continue in run-up to elections. «But let us also remember words spoken by classics: the best response to them is not becoming like them. So let us stay true to our values and our standards of political culture!» concluded Mr Mikser, wishing everybody all steadiness of mind.
To that, Reform Party faction head Kristen Michal failed not to respond. «A new week, a new story. Last week it turned out I was to blame that IRL did not support the SMS loans limiting bill as I did not tell them that deputies ought to support a law for which they were in words,» Mr Michal said for starters.
«Thereat, in social media, citizen activists ironically asked me to take my job more seriously and tell IRL what to do next time. Today, turns out that the lengthy narratives by soc dem education ideologists Ossinovski and Allik on the failure of transfer to Estonian-language study and their messages issued in Russian – is my plan as well?»
Mr Michal recalled proposals by Mr Ossinovski at Riigikogu in 2013 to translate laws into Russian, and his interview to Russian-language Delfi in January where he said that, yes, the transfer to Estonian language study to 60 percent ought to be reviewed.   
«Regrettably, Sven Mikser has decided to turn the real issue – what are soc dems planning to do with Estonian language study at Russian language schools – into a personal attack. Returning from the fantasies into the world of facts: during the talks with soc dems, the desire to review the transfer to Estonian in Russian schools was quite felt,» recalled Mr Michal, thinking back to the formation of coalition.
«At the talks, we argued intensively and it got written into coalition agreement that we would continue the transfer to partly Estonian study pursuant to valid law. And surely this cannot be that they say we'll enhance studies in Estonian but under cover of that they waive what has been decided as law and cut the language study.»