Taavi Rõivas is sneaking into schools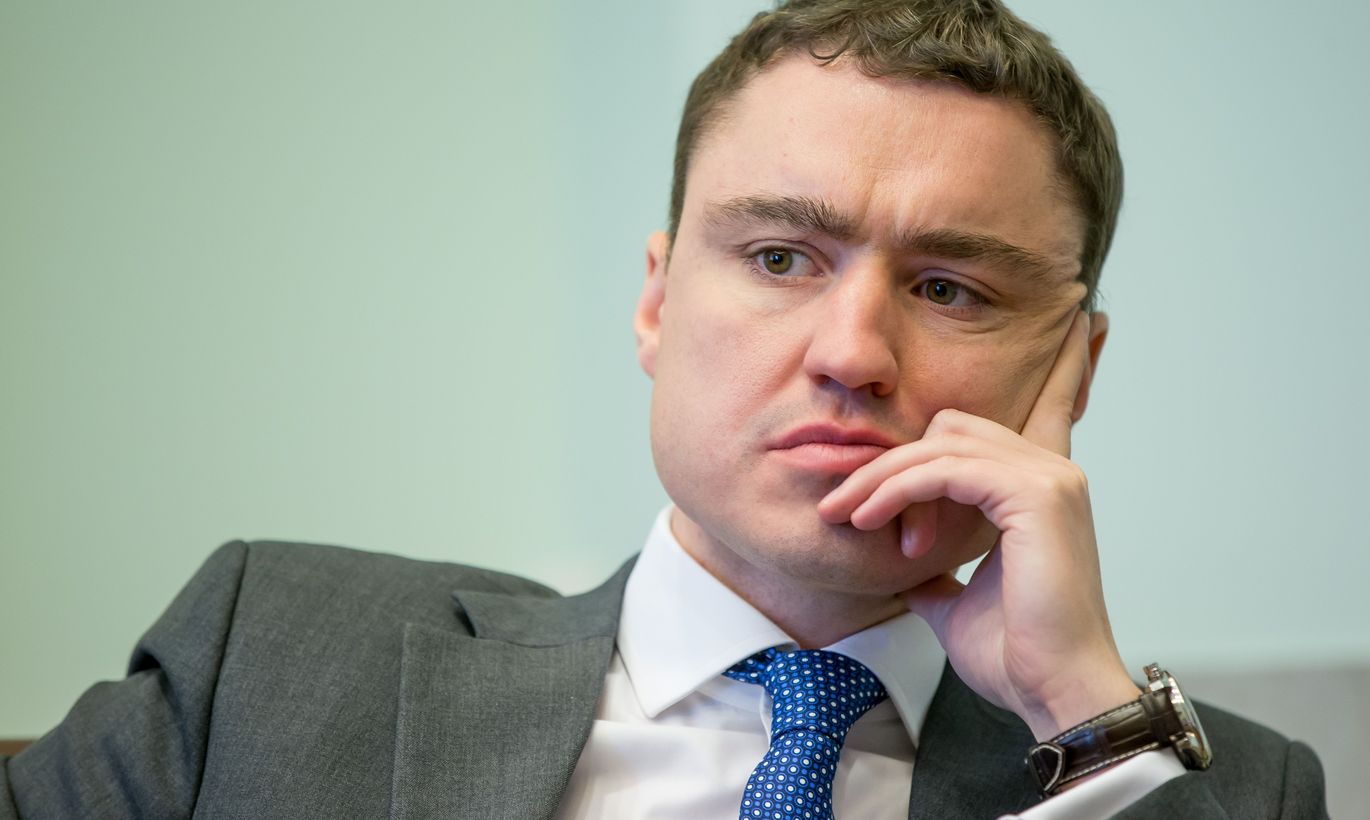 Ere February is over, the Reform Party chairman and Prime Minister Taavi Rõivas running for Riigikogu in Harju and Rapla Counties plans to have held speeches in gymnasiums of Rapla, Kohila, Kuusalu and Saue. At that, part of the appearances have been fixed by party buddy and parliamentarian Kalle Palling.
For instance, February 10th sees top squirrel speak in Rapla and Kohila schools at one sweep.
Kohila gymnasium headmaster Raivo Heinaru says he has not invited Mr Rõivas. «Reform Party advisers wrote saying he wanted to come. We did not agree to that during study hours, now he comes after that,» said the headmaster.
Mr Heinaru said lots politicians are trying to invite themselves as the elections draw near. «We have said no to some, but I think the prime minister ought to have the right to come to every school,» he said.
Also, he said there have been ministers paying a visit, but a Reform Party cadre last showed up four years ago.
«We did not want to miss the chance to show students a live flesh and bone prime minister for a moment,» remarked Rapla joint gymnasium headmistress Imbi Kalberg. She said Mr Prime Minister is dropping by with Anniversary of the Republic on his mind.
According to Ms Kalberg, it was initially agreed for Mr Rõivas to come on February 20th. «His staff started to change dates and I quite understand that around 20th it would be a miracle if a minister makes it to a school,» said Ms Kalberg.
Even so, the head of the government will also make it to Kuusalu on the 16th and Saue on the 23rd of February.
With a little help from the party
Saue gymnasium headmaster Jaan Palumets says Mr Rõivas addresses the senior classes at the festive Anniversary of the Republic meeting, but visitors, teachers, school board of trustees and local government representatives are invited as well.
The Kuusalu Upper Secondary School headmaster Vello Sats had his lips quite sealed. He said that, at request of the school, the prime minister would hold a public speech to grades 9th to 12th within the «Back to School» project.  
The project's press representative Triin Noorkõiv admitted Mr Rõivas and his classes were not registered in the «Back to School» information system – but, then, registration is voluntary.
Chancellor if Justice Indrek Teder has knocked on school headmaster hearts to remind them: promoting a definite political party of political world view in an educational institution is not allowed. «Understandably, the line between the allowed and disallowed isn't always explicitly clear; therefore, I think educational institutions ought to abstain whom any activity which would cast doubt on neutrality of studies and educational activity,» he said.
As for the headmasters, they assure us the guest will not be allowed to do political propaganda.
According to Mr Heinaru and Ms Kalberg alike, however, the visits have been organised by Riigikogu and Reform Party member Kalle Palling – a man hailing from Rapla County and running in the selfsame district.
«I was fixing my own meetings and, among other things, celebrating Anniversary of the Republic in schools came up in the conversations,» explained Mr Palling, whose lecture in Rapla comes the day after Mr Rõivas. Having no «date» in Kohila, he'll go escorting the Prime Minister.
Aware that elections watchdog Alari Rammo has said visiting schools during election period tests the good practice limits, Mr Palling personally invited watchdogs into his class at Rapla Vesiroosi Gymnasium. The Riigikogu member has also managed to hold a class at Märjamaa School.
«Not one gram of elections campaign,» claimed Mr Palling, promising to speak on a subject prescribed by the school or about his job at the Riigikogu. Meanwhile, he admitted it makes sense to speak at classes within his electoral district.
«A parliament deputy elected from a district stands for the interests of his district and, also, keeps contact with the local voters – school children are voters as well,» added the politician.
As explained by prime ministerial adviser Gerli Nurms, Mr Rõivas has been to schools teaching social education classes as prime minister, social minister and Riigikogu member. She claimed the purpose of the visits was to stir in the youth an interest towards how the Estonian state works.
Also, Ms Nurms underlined that, as head of the government, Mr Rõivas has paid a visit to Kohtla-Järve Tammiku Basic School and to Läänemaa Joint Gymnasium, and was at Tartu's Jaan Poska Gymnasium yesterday.
«While visiting schools, the prime minister is not doing elections propaganda; the larger part of the audience is not even old enough to vote,» added the adviser.
Keila School headmaster Liivi Siim, however, said they have let no politicians into their school this year. «The management decided that in January and February the school should have peace and quiet,» she said.
-----------------------------------
April 22nd – University of Tartu
May 6th – Kohtla-Järve Tammiku Basic School
June 9th – Tallinn University of Technology
November 8th – EBS
November 21st – Lääne County Joint Gymnasium
November 25th – Keila School
November 26th – Loo Upper Secondary School
February 2nd – Jaan Poska Gymnasium
February 10th – Rapla Joint Gymnasium, Kohila Gymnasium
February 16th – Kuusalu Upper Secondary School
February 23rd – Saue Gymnasium