Police find fully equipped functioning drug lab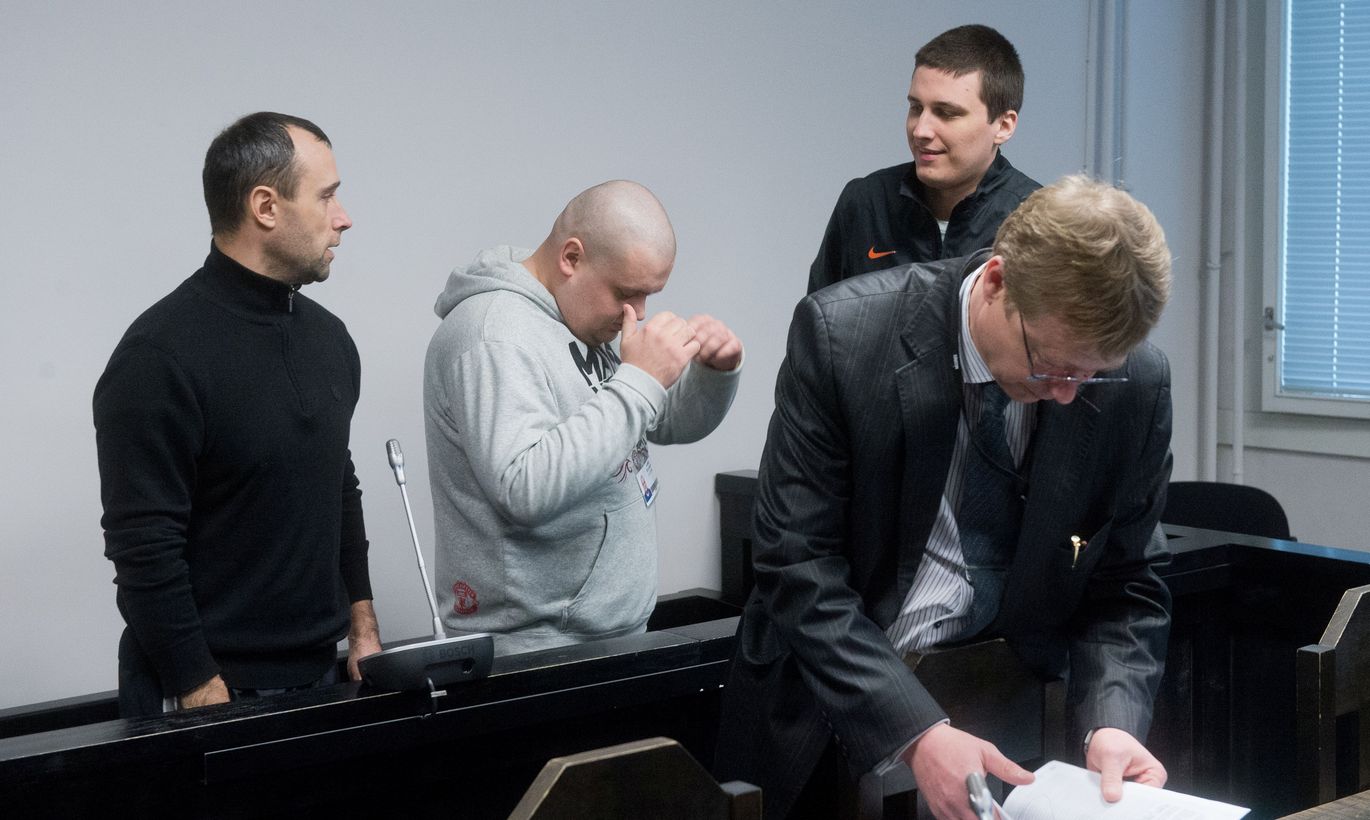 This past Friday, Harju County Court issued long jail-terms to men caught busy preparing a drug lab in Harju County big enough to flood the local market and beyond.
«Beholding the amount of chemicals in that hangar, the ambitions looked the major kind,» said Ago Leis, a leading organised crime investigator at Central Criminal Police. In the Kose Commune, Harju County lab, 15 kilograms of precursors for amphetamine were in store.
At compromise procedure on January 30th, the parties to crime were sentenced at Harju County Court: organisers of the business Andrei Železkin (30) and Marjan Tinitski (28) will be physically behind bars for eight and a half years.
Gotthard Šreiberg (46), formerly Aare Salmus and hired to prepare amphetamine as one taught in chemistry, got three years and a half. «He was the only one of the three who actually said anything about the crime,» explained public prosecutor Andres Ülviste.
For the buddies Mr Železkin and Mr Tinitski, this was the second flop running in the drug biz. In 2012, returning from Lithuania, the guys got caught on Ikla-Pärnu Highway by Tax and Customs Board. In their car, over 2,060 pills of MDMA were discovered, hidden in three packages of Pringles.  
To the men, without stable jobs and living with their parents, eight months physically behind bars was sentenced as a shock punishment. In summer 2013, the men were at liberty again. And the appetite for drug-related gain was strong as ever.
Instead of hauling drugs from Lithuania, they thought better prepare it themselves – safer and by far more profitable.
Knowing nothing about chemistry, thru links in the criminal circles they found Aare Salmus, active in the field since 1990ies. Now, the man jailed for three years back in 2009 for preparing amphetamine in a Kohtla-Järve apartment, now went by a new and flashy name – Gotthard Šreiberg. He dwelt in Spain, in a wealthy neighbourhood in Marbella where he said he worked as taxi driver.
It takes days to prepare a load of amphetamine. For one week of work, Mr Šreiberg was promised €3,000. Having shaken hands, the coterie got busy securing the precursors. To avoid suspicions, all were selected from among legal stuff. A big part was purchased at chemistry shops; the clean water from a well-known large Estonian enterprise; the spirit from an ordinary construction materials store.
The amounts were large, but bought separately they were not supposed to draw attention. Everything was loaded to a garage, one with no obvious link to the parties. «Yes, all rules of conspiracy were kept,» said Mr Leis, the criminal investigator.
The initial batch of amphetamine was prepared in Kohtla-Järve, in an industrial building rented under pretext to fix refrigerators. The test batch prepared in April was mere two kilograms. The money gotten for this allowed for bigger plans.
The batches to follow were to be several times larger. For that, they needed bigger premises. In Kose Commune, Harju County, they found a suitable hangar to rent. To the owners, they again cited fixing fridges. As owners offered local staff, the answer naturally was no.
In June, Mr Šreiberg came home from Spain. Production of amphetamine was on in earnest. The difference being: now, it was happening under covert surveillance by Central Criminal Police. Truth be told, investigation was underway ever since January 21st, but in the first months it was limited to criminal intelligence.
Now the information was of a more definite nature. Alone in the hangar, Mr. Šreiberg was busy for long working days. On June 22nd, the police figured the substance in preparation under total secrecy was in the stage allowing drug charges to be brought.
They were right. About 15 kg of phenyl-nitropropene was ready; out of that, it's easy to make about 12 kg of pure amphetamine. In terms of the street, diluted, this equals about 40 kilograms. For Estonia, a mega load.
At that, this was mere tenth of the actual load of chemicals discovered at the hangar. «The signs were there that large-scale amphetamine production was in the works,» said Mr Leis.
That fateful night, as Mr Šreiberg got in the car to drive towards Tallinn, the cops got him on the highway. It was ten minutes to 8 pm. «Obviously he realised it was no use denying his guilt,» recalls Mr Leis. «But he claimed he did not know the men who hired him to prepare the amphetamine.»
That talk was in vain. In the hangar, barrels of chemicals were discovered with accompanying documents featuring the name and phone number of Andrei Železkin. Now, all the police had to do was to apprehend the organisers. With that, they did have to wait a couple of days.
At the moment, Mr Železkin was in Russia visiting relatives and the police desired that he be back home. Two days later, the man was in Tallinn again. On the very day of getting arrested, on June 25th, the two had a project underway to prepare the wide ranging drug business.
Under pretext of freezing vegetables, for €3,000 they had purchased a large cold room. Just before this was handed over, the men were caught. As discovered by the investigators: to launch amphetamine business, the men invested about €10,000. As the law stepped in, they never earned the money back.
During investigations, Mr Železkin and Mr Tinitski refused to testify. Still, the investigators had their roles figured out: the financier was the officially unemployed Mr Železkin whose car the police confiscated. To keep the car, relatives paid €6,000.
Mr Tinitski, native speaker of Estonian and board member to a company, was the administrator. Though unwilling to help investigations, by way of compromise, the men agreed to long-term jail – Mr Železkin's aggregate punishment is 9.5 years, Mr Tinitski one year less.
«This is time enough for them to think things over,» says public prosecutor Andres Ülviste.
----------------------------------
According to public prosecutor Taavi Pern, specialised in drug crimes, discovery of drug labs is a rarity in Estonia.  
«I have had lots of drug related criminal cases to proceed, but not a single lab,» said Mr Pern. The last drug lab discovered in Estonia was from the end of 2013 when police discovered one in an apartment in Narva.
That same year, several tonnes of APAAN needed for production of amphetamine were seized in Audru Commune, Pärnu County, but it was a far cry from a functioning lab. As evidenced by Central Criminal Police analysis, Estonia may have a maximum of a couple of labs functioning. The bulk of amphetamine, however, is imported – from Lithuanian or Holland – and often, from here, it moves on into the Nordics.
«Own production of drugs is complicated and risky. Getting the precursors, it is easy to catch the police eye,» said Mr Pern, explaining the small number of labs. A decade ago, however, every year Estonia had its news of some large lab discovered and organisers jailed.
«There's the added risk of getting caught during production of the substance, and while marketing it afterwards. This has kept the labs from cropping up,» said Mr Pern. The crooks find it easier to get amphetamine at €1,500–2,000 per kg from colleagues in Holland or Lithuania.
The amphetamine widely spread in the criminal world of Lithuania is of Polish origin. Allegedly, the Polish production volumes are large as, unlike most in countries in Europe, lots of precursors are not criminalised there.  
Thus, the production in Poland easily comes in the hundreds of kilograms. This, in turn, allows for pocket-friendly wholesale prices.