Fewer flunks at traffic tests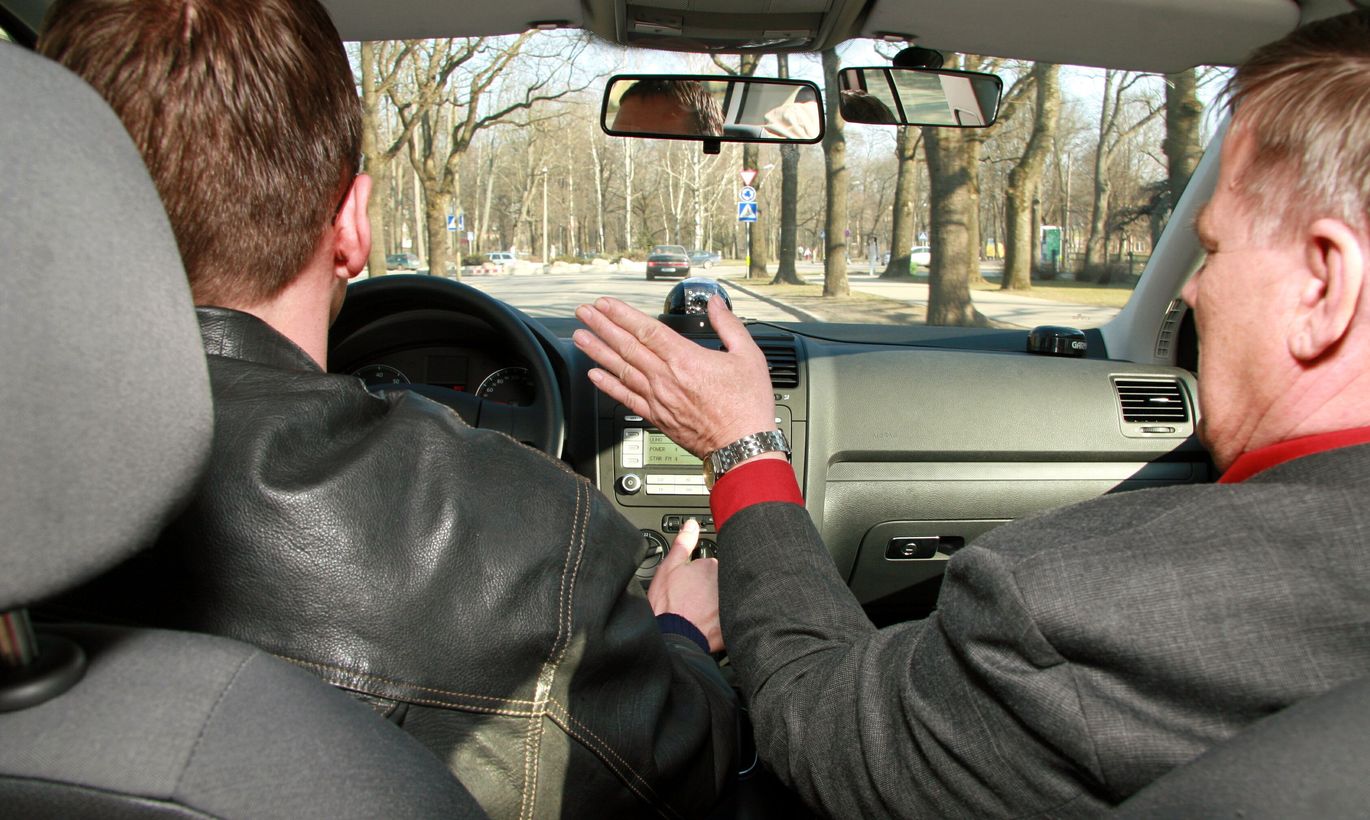 Road Administration has come public with theory and driving tests results and provided an overview of serious slips by ladies and gentlemen while doing the drive.
As observed by Road Administration (RA) exams department chief specialist Rutt Riiberg, national examination results have gotten a bit better each and every year.  
«Would it mean that the students have grown in confidence, do more drives of perhaps the driving schools have added quality – one may only guess,» said Ms Riiberg while commenting the last year results.
To help see the novice driver is best prepared to be in traffic, RA advises services of personal instructors outside the required programme. That could be a family friend or acquaintance possessing sufficient practice and with no record of serious traffic offences, one with the corresponding certificate.
«Thereby, a novice driver will acquire added confidence. In case one is clumsy with the elementary – a smooth start till maximal allowed speed is achieved, a grave danger is posed to surrounding traffic,» said Ms Riiberg.
According to Police and Border Guard Northern Prefecture traffic surveillance specialist Sirle Pai, the most widespread traffic offence in Estonia is going at the wrong speed – with men and women alike.  
«There are no typical male and female errors, really. Surely, both make mistakes in traffic and what I may confidently claim is that ladies have a more careful driving style and they take less big risks while in traffic,» noted Ms Pai.
Also, Ms Pai said that men make up the larger proportion in traffic and thus dominate the ranks of offenders numerically.
According to Ms Pai, novice drivers are more careful in traffic and pay more attention, as the new circumstances are not the usual for them yet. «The most dangerous are the ones driving for at least five years already – then, they start to take the bigger risks, and more often,» said Ms Pai.
At the RA national driving exams, the gravest mistakes with men and women are at left turns which demand more focus and are a possible spot for accidents.
«Very often, this is where the accidents occur. Out of carelessness, one may venture in front of an upcoming vehicle and cause hazard,» notes Ms Pai.
RA exams department chief specialist Tarmo Terreping says left turn and position on road may, therefore, be considered a grave or moderate mistake.
«It's grave when, while doing the turn, they venture into the opposite line and create a dangerous traffic situation. It's moderate of they turn cutting a line or a corner, or do the turn from a wrong line without causing a dangerous situation,» added Mr Terreping.
Ms Pai said Estonian traffic culture may be claimed to have been improving over the years, but some things have considerably worsened.
«A problem now is how light-heartedly people take the wheel with no right to drive, or while intoxicated with alcohol. This indeed is not for the driving schools to regulate, but it is frightening that such behaviour is widespread – especially among the youth,» observed Ms Pai.
In some countries in Western Europe, the right to drive may be awarded rather easily, but for Estonia that would be too early. «Estonia is not ready yet for us to simplify the way right to drive is awarded. The traffic culture is not ready for that,» said Ms Pai.
Meanwhile, she also thinks toughening up the tests and boosting the fines won't do it either. But she did underline that the speed cameras have had a rather positive effect.
To this, the RA's Rutt Riiberg added the vital importance of example set by parents to kids as future drivers. «If a 10 to 15 years old sees Mother or Father drive without safety belt fastened, or while drunk, or constantly speeding, this is an explicit and hazardous signal for the kid,» said Ms Riiberg.