Finns fetch less spirits from Estonia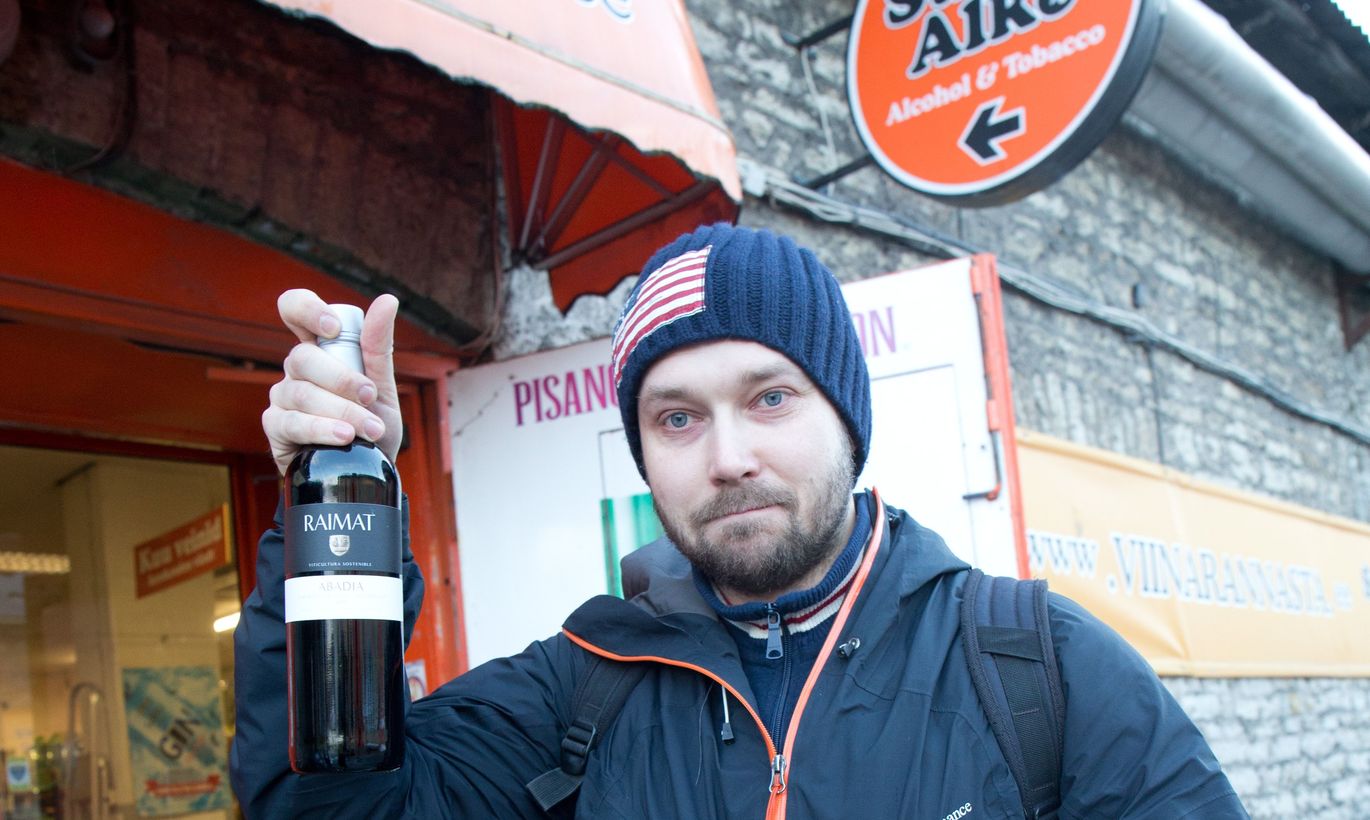 Since last July stricter rules apply to Finns regarding alcohol bought to bring home from Estonia, as also reflected in second half-year sales.
Currently, 110 litres of beer, 90 litres of wine and ten litres of other alcoholic beverages may be taken to Finland tax-free. With quantities greater than that, one needs to prove the alcohol is acquired for personal use such as for family members, for gifts or for parties. Whoever fails to prove that will have to pay customs duty.
As also admitted by alcohol producer Liviko's chief Janek Kalvi – the day before yesterday bemoaning lay-offs and trouble – the excise rise is no single culprit. Also problematic is the sharp decline of interest in tourists to buy booze last year.
While Estonia has no national statistics on buys by tourists, proceeds from alcohol excise were down in second half of last year – to confirm that the Finns bought less. For the year, total proceeds from alcohol excise underperformed budget expectations by €5m. 
According to Janne, a clerk at an alcohol store near Port of Tallinn D-Terminal, sales to Finns have dropped – first and foremost due to the new rules in Finland. «When they ratify a law over there, it works – it is honoured and feared,» he said. «The effect of the Estonian excise rise is not clearly felt yet and with just some few single items the price is up. The prices have been creeping upwards the whole time but when they buy they always say it would have been a lot more expensive in Finland.»
At the Alcostock store, also near the port, the clerks also confirmed that Finns are buying less, the reason being the Finnish customs – our Northern neighbours are afraid to take alcohol across the border.
When, at the last day of June last year, Postimees went to the port shops to interview tourists, several of them said that the new rules were breeding confusion and they were probably going to visit Estonia less often.
Yesterday afternoon, the alcohol stores around the harbour were rather empty; we still managed to catch a few tourists, though. In his own words, Rami – a young man from Finland – seldom buys alcohol from Estonia: a couple of times a year and in small quantities. Therefore, he is unable to assess if it has become more expensive of whether the customs rules are having an effect. «I see no reason for anybody to take a van and drive to Estonia to bring alcohol,» said Rami.
According to Raimo, also from Finland, it makes no sense to compare the prices as alcohol is cheaper in Estonia anyway. «I come to buy alcohol once in every three-four months – wine, strong alcohol, and occasionally beer. The customs rules change is a difficult issue for who will control that. We have not changed our buying,» related Raimo.
Tomi, having purchased a trolley-full of beer and vodka, said he seldom buys alcohol from Estonia – about once a year. In spite of the excises, he says alcohol is still cheaper here than in Finland. «The customs rules haven't altered anything – I still buy the same way,» said Tomi.
According to Alcostock clerk Anu, the Finns are also worried about the Sunday alcohol sale ban in Tallinn as Sunday is the very day they usually take their journey back home.  
Finance minister Maris Lauri (Reform Party) also said that alcohol producers are exaggerating when blaming all their hardships on excise rise alone – the main reason being that alcohol sales are down.
«There are two trends here. One is that the options to sell into Finland have diminished due to steps taken by Finland and the control is stronger. On the other hand, the Russian rouble has weakened to a degree that it is not as profitable any more to sell alcohol into Russia. Hopefully, the people in Estonia have also started to consume less alcohol,» explained the minister.
According to Ms Lauri, in many areas it has become fashionable among entrepreneurs to blame the state for everything, pre-elections. «I think this is the traditional lobbying by a sector, standing for their rights. To the backdrop of the upcoming elections, this is intense indeed and not confined to a single sector alone,» she said.
Ms Lauri said Estonia does have high alcohol excise compared to Latvia, but lower compared to Finland. Meanwhile, Ms Lauri believes that, in the future, Latvia and Lithuania will raise alcohol excise as well. Ms Lauri does not believe that, en masse, Estonians would be buying alcohol from Latvia as the price difference isn't that big.