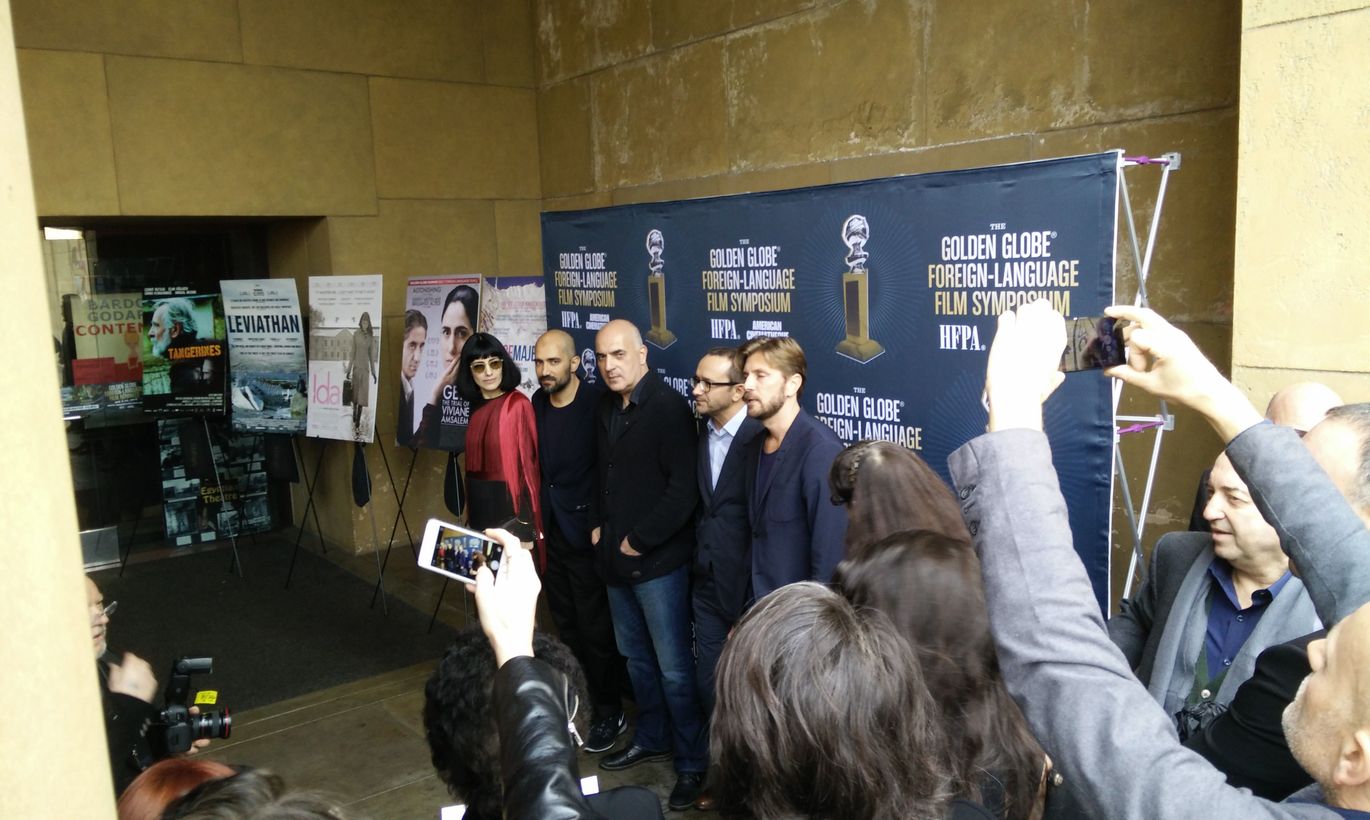 So the experts had it right. As predicted, no Golden Globe for «Tangerines». On the other hand, not for the sure favourite «Ida» of Poland either. Rather, «Leviathan» by the Russians stole the show.
Surprise? You bet. And a major one at this year's ceremony as observed by Variety and Indiewire, the latter admitting this may also be an omen: the four past times around, the Golden Globe winner movie – «In a Better World» (Denmark), «A Separation» (Iran), «Amour» (Austria) and «The Great Beauty» (Italy) – have afterwards ended up with an Oscar.
The Guardian, however, poked: ««Leviathan» is a very good movie. «Gett: the Trial of Viviane Amsalem» is better. «Force Majeure» is better yet and «Ida» is the best, a masterpiece almost. Strange win.»
The paper failed to mention «Tangerines» and the reasons may be two: it wasn't worth it, or they just had not watched it. The latter being more probable: of the five Golden Globe nominees, the Estonian movie remains the one with smallest international spread.
Even during the three hour NBC broadcast, Zaza Urušadze, Lembit Ulfsak and Ivo Felt never fit into the picture. For this, there also was a reason – who can compete with the glamorous costumes and household name stars. Still, they had their red carpet shots by Reuters and AFP photographers.
According to Mr Felt, they took the ceremony easy. «We knew we had some sort of a chance, but not too big. The rumours had it that «Ida» would win. We and the Israeli film were told to have a slightly lesser chance. But we did not overestimate ourselves either. But Pawel (Pawlikowski, the director of «Ida» – T. T.) is disappointed indeed, I'm telling you,» said Mr Felt.
The PÖFF chief Tiina Lokk, however, puts it blunt: «Why shy around, we did stand a real chance to win. A pity we didn't. We had a very good movie that has been professionally developed and marketed and which many people have toiled at long and dedicatedly. It's just that at the level where «Tangerines» has made it to, the world top is about even; one day, one jumps better, the day after another one – many may be the subjective factors to impact that. At any rate, Estonians have equal reason to rejoice or to regret as with the feats of Gerd Kanter [the discus thrower still rather expected to pocket a gold than a silver – edit].»
To this agrees Sergei Rakhlin, non-English movies committee president at Hollywood Foreign Press Association: without a touch of surprise, any of the five may have won as this year the competition was extraordinarily strong – as also evidenced by the fact of four of the movies, including «Tangerines», has a realistic chance to reach Oscar nomination.
«Being from Latvia myself, I am proud that you Estonians did not just invent Skype but are able to do movies like this, thanks to which not only Estonia but the entire Baltics get on the entertainment industry world map,» he said.
As soon as this coming Thursday, the American Academy will announce its five Oscar nominees. The chance to make it is fifty-fifty. «If we drop out, it'll be close. If we make it in, it'll be close as well,» observed Mr Felt.