Reformers purge their sinners while soc dems go gambling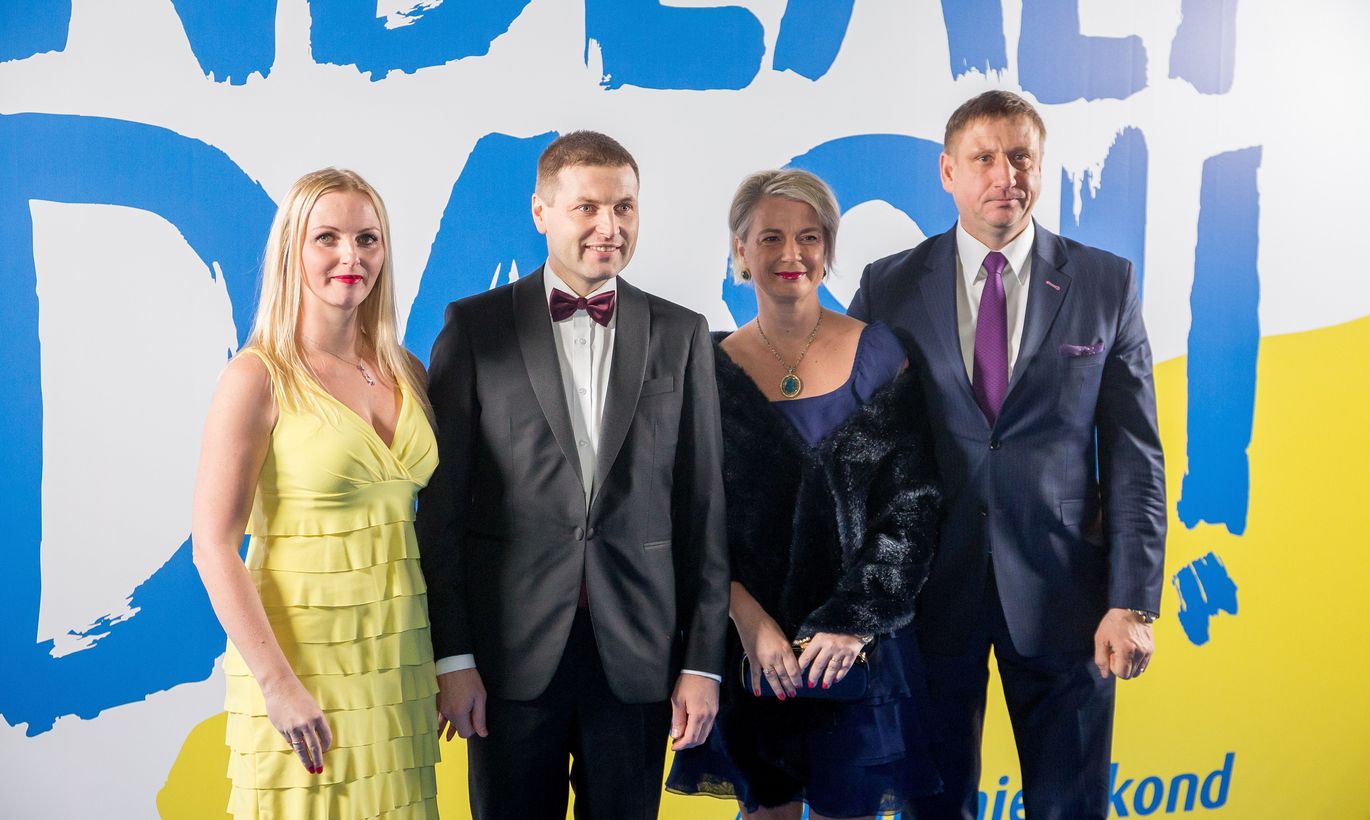 Over the weekend three major parties confirmed their lists of candidates, the soc dems risking the most: with luck, they may harvest the freshest faced faction of all, a flop leaving some top politicians outside of parliament.
The soc dem risk is this: it has been opted to place the regional numbers ones – from Jevgeni Ossinovski to Eiki Nestor – at the end of the 125 member general list. In their stead, lots of names up to now politically unknown have been lifted to the top, like the former Russian language «Aktuaalne kaamera» news anchor Jelena Poverina-Tšernõh, jurist Liisa Oviir, Foundation Song and Dance Celebration chief Aet Maatee and municipal politician Gea Kangilaski.
«Unbelievable daring,» says political scientist Rein Toomla. «This means the soc dems are going for a very large number of seats, some 25 to 30. They gamble that the No 1 and the bottom ten will get in by personal or regional mandates, and compensation mandates will secure five to eight seats extra.»
Mr Toomla explained that the imaginary red line for the large parties passes at 15th to 20th placement in overall list; those above that may feel rather sure of landing in Riigikogu. Thus, the soc dem leaders will only make it to the parliament if, in every districts, they either pocket a personal or district mandate.
According to political scientist Tõnis Saarts, this is unavoidably risky as many of those running have not earlier proven their tally of votes. «Mihkel Raud in No 1 in Tartu district – probably, the soc dems have some advance information that he might there be a success. The party's secretary-general Indrek Saar, this time, is No 1 in Pärnu County, but we know his main voters to dwell in Lääne-Viru County,» Mr Saarts said, to bring a couple of examples.
According to Emor, the soc dems are currently 3rd in popularity, trailing Centre Party; even so, the forceful and brinkmanship style campaign by leaders may bring the soc dem percentage points down.
Reform Party has come out with a list much more traditional, with two obvious distinctive features. Firstly, it is attempted to bring the scandalised top doers back into government, by awarding them important positions in the general list.
«Definitely, Reform Party is trying to rehabilitate Jürgen Ligi (second place in general list – O. K.), who will probably harvest a good crop of votes in Järva and Viljandi Counties,» analysed Mr Saarts. «By Kristen Michal being placed No 1 in Kristiine, Tallinn, it will probably be attempted to prove that by a nice catch of votes the people have forgiven Mr Michal the [party] financing scandal.»
Unlike the soc dems, the top layers of Reform Party list are not teeming with newcomers. Rather, the intent is to bring party backroom cadre into Riigikogu. As an example of that, the party's secretary-general Martin Kukk is perched 5th, Kalev Lillo 8th and the prime ministerial office head Liina Kersna 21st. «Probably, the idea is to bring these into the bigger politics and, in a way, to award them for work thus far done,» observed Mr Saarts.
Towards the turncoats, Reform Party is a lot more demanding. Eerik-Niiles Kross being placed 42nd in general list points to him expected to show a strong result in Mustamäe and Nõmme where he's No 3 of the district. Considering that the MEP Urmas Paet, running in the selfsame district, will probably waive his mandate, Mr Kross is quite likely to land in the parliament. The future of Vilja Savisaar-Toomast, however, is largely up to the overall success of the party as, after switching sides [from Centre Party] she has had no impressive personal vote catch to show.
Mr Toomla and Mr Saarts agree that both IRL and Centre Party have come out with a classically strong list of candidates, with the surprises few. The sure votes magnets of their electoral districts have been written into the 20ies and 30ies of the general list, some new names thus making it higher up. In the case of IRL, these are the journalists Maire Aunaste and Anvar Samost, Ms Aunaste being the only one of the joining journalists in the IRL top ten. The Centre Party, however, has replaces some veterans with Siret Kotka – a party pawn and replacement member of Ester Tuiksoo's, and Edgar Savisaar's son Erki Savisaar – a member of Tallinn city council.
The Centre Party list is also characterised by the most drastic changes of positions with four years ago. In the opinion of Mr Saarts, this may be to reveal vast variations of favour in eyes of party leaders. In the general list, Yana Toom has performed a 63 notch rise; Mihhail Kõlvart is up by 75, and Olga Ivanova by 28. The steepest drops have been experienced by Jüri Ratas (by 118) and  Peeter Võsa – by 88. «Possibly, in the case of Mr Võsa, this is a signal that they aren't too satisfied with his job,» thinks Mr Saarts.
The decision by Reform Party and Centre Party to build the campaign on scaring the voter with one another is a classical Estonian election trick, says Mr Saarts, employed for the third general elections running.
Though this is obviously having a mobilising effect on the supporters of both parties, Mr Saarts says Prime Minister Taavi Rõivas is wrong when claiming that Centre party has passed them by. As at December, Reform Party has 32 percent and Centre Party 23 percent of support – just like four years ago. Should the gap stay the same till the elections, Centre and Reform Parties will retain current seats ratio in Riigikogu.
«Surely, there's a heavy dose of scaremongering here. As anyone with any understanding of Estonian politics knows: even in case of a Centre Party win, I don't think any party would agree to enter that coalition and they will obviously not be granted a minority government,» said Mr Saarts.
According to the political scientist, the Centre Party popularity growth has its «ceiling» as the camp of clearly defined opponents will not let them involve new groups of voters. «In addition to that, to come to power Centre Party should enter into a coalition with some other party, wherefore the talk about Centre Party being able to turn us from West to East and increase the Russian influence unhindered – this is rather a sci-fi thing as others in coalition and the overwhelming share of voters would just not allow that,» assured Mr Saarts.
The smaller parties are yet to present their lists. The deadline to set up candidates if January 15th.