Simple step by government would halt lay-off of hundreds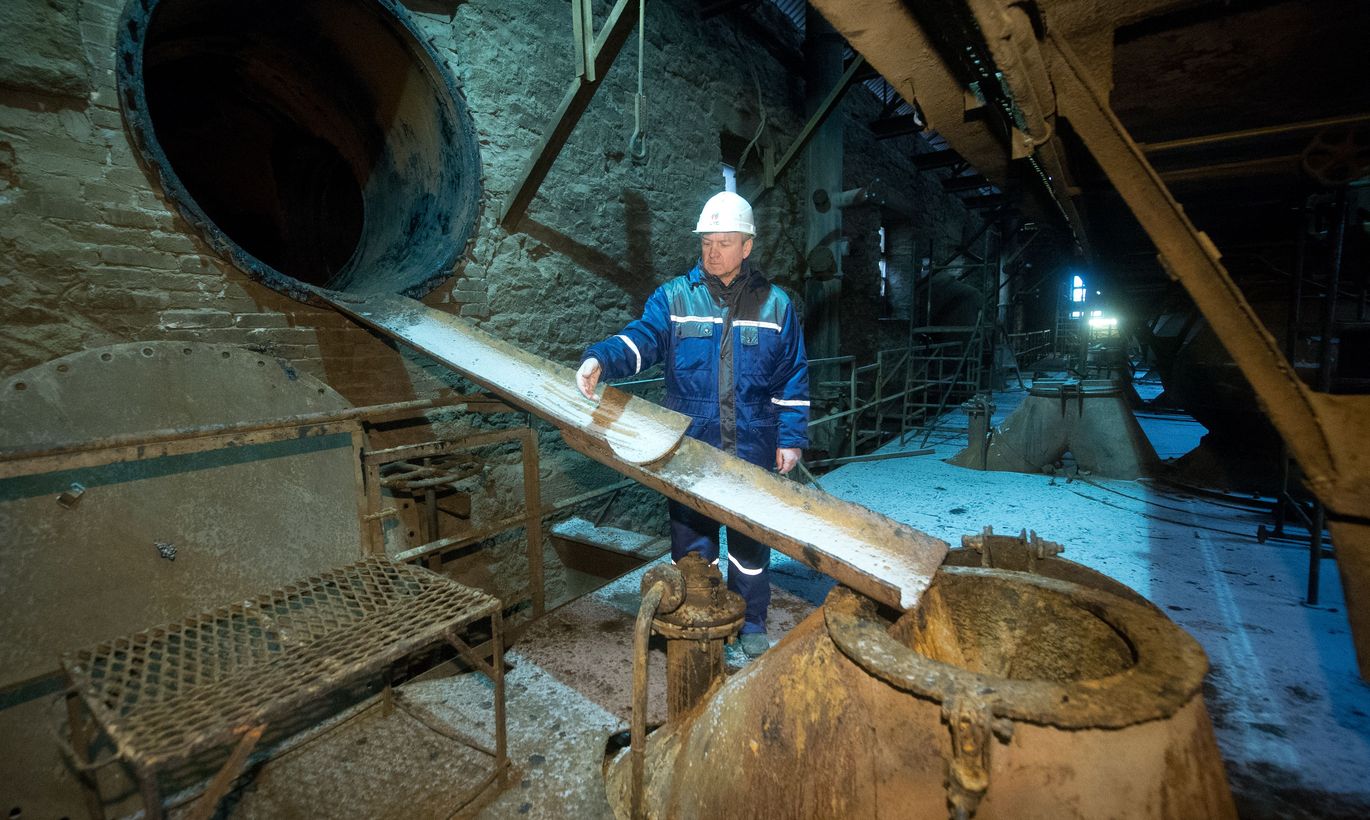 Despite the breathtakingly plunging price of oil, VKG (Viru Keemia Grupp) would this very Monday call all its laid off staff back to their posts – if government only allowed the company to mine its entire needed oil shale.
Namely, the government is forcing VKG to buy oil shale from the state-owned Eesti Energia at prices three times dearer than when the firm would spend exploiting its own mine.
Awarding the mining licence would not cost the state a penny and, on account of the benefits not needed, the Unemployment Insurance Fund (UIF, Töötukassa) would save over €100,000. This is what's at least promised by VKG chief executive Priit Rohumaa, in his leathern chair at the Kohtla-Järve office.
These past months, Mr Rohumaa is almost daily staring at the lay-off lists spread on his table: some days, it five names, sometimes seven. By the time this story was published, 105 workers have received their notices of dismissal. An amount equal to this is waiting for its turn in days ahead.
Though , at its press conference yesterday, the government openly admitted it had totally missed it with both mining volumes and fees, VKG is getting ready to keep its oil plants closed down for time undetermined. The governmental machinery speed is glacial at best and one never knows what emerges – if anything. 
Meanwhile, a 54 years old master Igor Vill is standing, arms hanging helplessly limp, in the midst of Kiviter's third oil plant. The man seems to feel like a guide at a technology museum. For thirteen years running, Mr Vill was hurrying hither and thither in the deafening noise of the shop. Now, the rust-coloured machinery is covered by a greyish rime and in the dark one cannot tell if it is oil shale dust or frost. For a man this experienced, being a guide is obviously disgusting.
As the third oil plant was decisively closed and mothballed last December,  31 were working there. Nor, Mr Vill is one of the five who still are keeping the devices in readiness. Still, the man has no assurance whether to see himself as one of the 200 to be laid off at VKG, or the 1,000 who will stay.
«It is not that difficult for me actually as my kids are already grown. For the fifth year already, my son is working in England, hauling stuff at storehouses,» relates the veteran workingman. «But many of those laid off have small children and, to make matters worse – home loans assumed in the good times with great expectations.»
Despite the Unemployment Insurance Fund  offering those laid off lots of vacant posts in Ida-Viru County and promises help in retraining, Mr Vill remains rather sceptical regarding the outlook of new jobs.
«The truck drivers and transport workers at ports will have work when our plan is in operation and exporting the produce. As the plant is closed, these will lose work also and we will all be competing among each other on the labour market,» he observes.
A warehouse technician at VKG technology company Viru RMT, Urve Serzant is daily and anxiously following the oil price changes. How low the arrow of destiny will need to fall for her to also go, she doesn't know.
Viru RMT supplies the group with metal structures and the building of a new Petroter oil plant is still in full swing. Even so, just like the others at the company still on payroll, Ms Serzant is having to do with an income lower by a fifth.
«There was this coalition party that promised people free Fridays and for me this is now a reality as the employer announced a four-day working week,» says the lady. «In order to secure the future, all I can now do is indefinitely postpone all the nice plans on how to spend the free time,» she concludes.
At the Unemployment Insurance Fund (UIF) Ida-Viru offices, new clients from VKG are now daily expected. Thought the sudden lay-off of 200 people over a couple of months will hit North-East Estonian families hard, UIF sees their future through glasses rather rosy. In Ida-Viru County, a couple of hundred lose their jobs every week, and about the same amount also lands a new post.
«At the moment, the folks laid off from VKG are in shock and mourning as these are long-term employees who have never ever imagined their life in some other company,» says UIF Ida-Virumaa department head Anneki Teelahk. «But – these are people highly valued among the entrepreneurs of the region, ones considered hardworking and loyal.»
As in VKG the average salary was about €1,000, the 50 percent benefit paid for the initial hundred days of unemployment will allow the people a couple of months of emotional restoration, and to start seeing the retraining – at first glance a thing seemingly impossible – with eyes more benevolent. The more so that many of those laid off are in their fifties by now, which equals pension age in the chemical industry.
Since November, notices of dismissal have been handed to over 160 staff at VKG; with 105 of these employment contracts were terminated in November and December. The lay-offs concerned both the parent company and subsidiaries. By now, it is obvious that the total will exceed 200.
At the moment, VKG is the largest enterprise in our town and their lay-offs will be felt in our budget. For 2015, we planned €18.15m of private income tax revenues; now the sum will shrink by €150,000.  
Nevertheless, we are planning to carry out all investment projects already started. Still, a big question mark remains. This year, we planned to renovate the Ehitajate Street vital for transit traffic passing through the town. This street connects the traffic between Narva and Tartu and I think the state should support the works if private income tax money will run short.
The people laid off may find new jobs in Kohtla-Järve as VKG has highly qualified and needed specialists. Probably, not all these excellent specialists will settle for the wages offered at other enterprises. I would not exclude that many will find work in Tallinn or Tartu, or will even go abroad as the families must be fed.
Chairman of chemists' labour union at Kohtla-Järve
For the members of our labour union, the situation is critical. Those laid off are not just such as have reached pension age, but full working age family people who would be able to benefit the company and the state alike.
The labour union receives the lay-off lists and we are trying to stand for everyone. As at today (yesterday – edit), we have been able to protect two people from being laid off. One was a driver who indeed had not worked constantly in our enterprise but his results were excellent and he was entered into the list by mistake. The other person worked at the mine – with him, it surfaced that in case he were laid off, his family would suffer more than the rest.
Sadly, those laid off will surely not find such jobs in Ida-Viru County where they would pay as well as at VKG. Our region will lose these people as they will travel abroad to find work. Even those who keep their jobs will lose their current wellbeing as they have already signed the agreements for wage cuts.