Estonian country bumpkin breeds Russian gold miner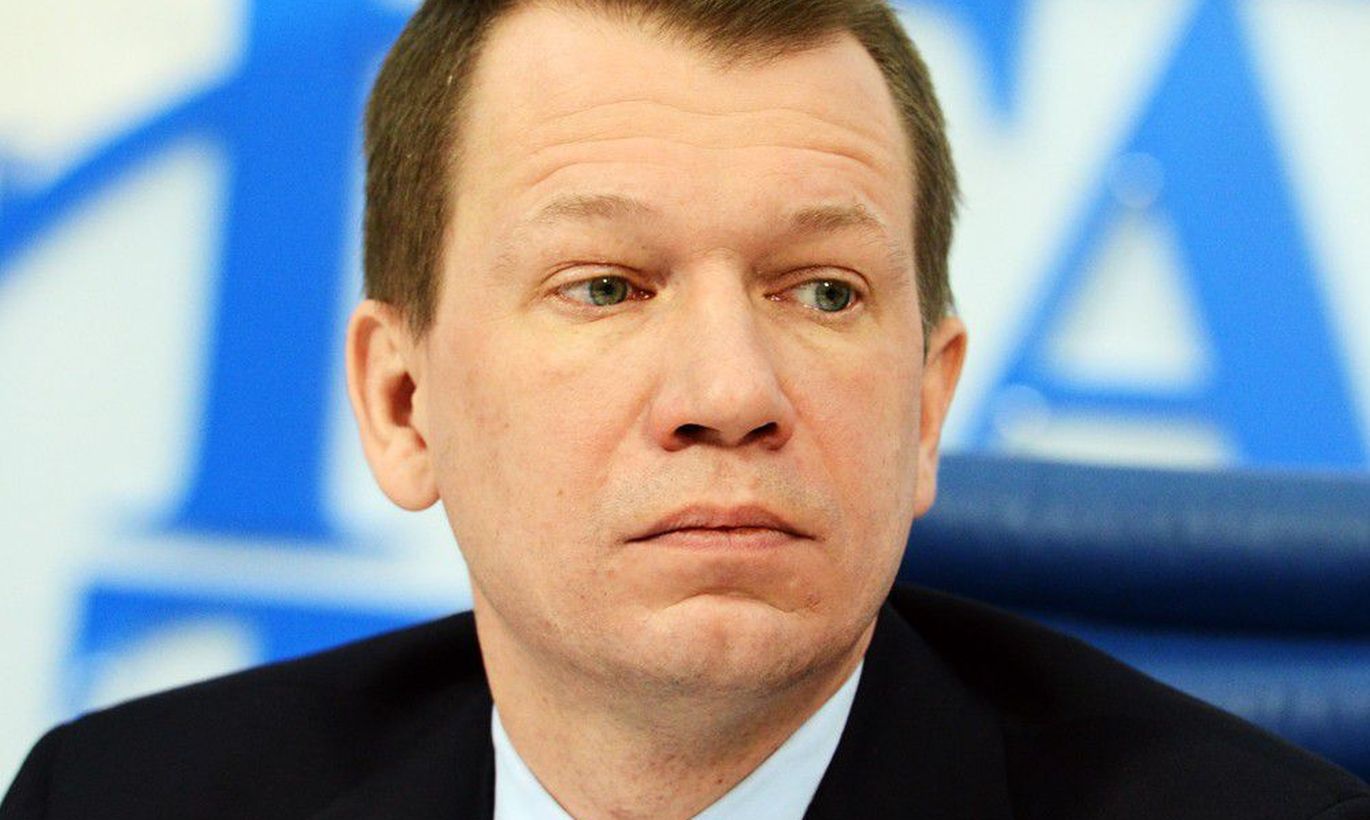 Of guys with Estonian background in Russia, the top influential is doubtless the Kremlin administration vice chief Anton Vaino, and the highest ranking governmental official the deputy construction minister Juri Reiljan. Neither, however, are the best earning Estonian-roots individuals over there. Meet the man: descendent of a one-time Võru County peasant, gold industrialist German Pihhoja.
According to the latest Russian Forbes, in 2013 Mr Pihhoja (44, English spelling Pikhoya) pocketed $10.7m as CEO of Russia's largest gold mining company Polyus Gold. By the income, Forbes placed him quite in the middle of Russian wage earners TOP 25 – namely 13th and mere four notches lower than Russian Railways president Vladimir Yakunin (with $15m of yearly earnings).
Mr Pihhoja, whose great-great-grandfather travelled from Võrumaa to Russia at end of 19th century in search of a better life, sits in impressive company, list-wise. Just before him, one finds the oil company Tatneft chief Shafagat Tahautdinov ($12m) and a spot below the boss of another oil firm Gazprom Neft Alexander Dyukov ($10m). At that, Mr Pihhoja's salary performed quite a leap over the year – in 2012, he only made $6.3m. 
Equally impressive the bunch Mr Pihhoja, 20 years of Russian gold business experience under his belt, had to associate with in Polyus Gold. Having spent nine years in the company, he rose to director general as the current one, a majority owner and one of Russia's richest people Mikhail Prokhorov opted to enter politics. Polyus Gold's second majority owner was and continues to be Suleiman Kerimov – also famed in Russia. Among other things, he owns the infamous Dagestan football club Anži. There was a time where he was purchasing world famous footballers into it.  
In the Russian Forbes super-rich list this year, Mr Prokhorov sat 11th and Mr Kerimov 19th.
Just like Anton Vaino (grandchild of Soviet Estonia's one-time ruler Karl Vaino) and Juri Reiljan (son of one-time Sochi traffic militia head Ugo Reiljan), German Pihhoja shies away from public limelight and his rare interviews only happened as related to the job. And true to the Vaino/Reiljan tradition, he also had a colourful father or granddad. 
German Pihhoja's father, a well-known historian Rudolf Pihhoja, was Russia's chief archivist in 1992–1996. He made it to the pages of history as, during his term in office, investigators had access to archives, the easiest access in all of Russian history. Also, it was the very Mr Pihhoja who in Tallinn signed the Estonia-Russia agreement thanks to which Estonian historians gained vital materials from Russian archives. Mr Pihhoja played a large role in the publishing of Katyn massacre materials.
As told to me by Rudolf Pihhoja in Moscow, he knows quite precisely from where in Võru County his forefathers came from, and has even visited the places. He had great respect to his Estonian roots, though only knowing a few words of the language. According to Rudolf Pihhoja, his father still spoke Estonian, but when he was born after WW2 in the Ural capital Sverdlovsk (now Yekaterinburg), the times were so difficult that his father advised him to forgo studying Estonian and better forget it altogether.  
Also remarkable is the CV of German Pihhoja's mother Ljudmilla Pihhoja. For eight years, she served as adviser and speechwriter to Russia's first President Boris Yeltsin – participant to the latter's most important addresses and the birth of books. Currently, she is serving as department head at the Russian State Duma upper chamber apparatus.
A graduate of the US Bowdoin College, German Pihhoja is representing in Russian top earners a company that he is no longer a part of. Truth be told, last year's record wages were the reason he had to leave Polyus Gold a year ago, sharp, says Forbes – the company just wanting to save money on the executives' wages.
German Pihhoja, however, went to work for a Russian businessman richer yet, into Renova of Viktor Vekselberg who ten years ago found fame by purchasing the Fabergé eggs back into Russia. At Mr Vekselberg's – this year a whopping 3rd in Forbes Russia super-rich list – German Pihhoja naturally manages the man's gold mining projects. But, these being markedly smaller than those of Polyus Gold, the salary is obviously smaller – proportionally.