Journalists on entering politics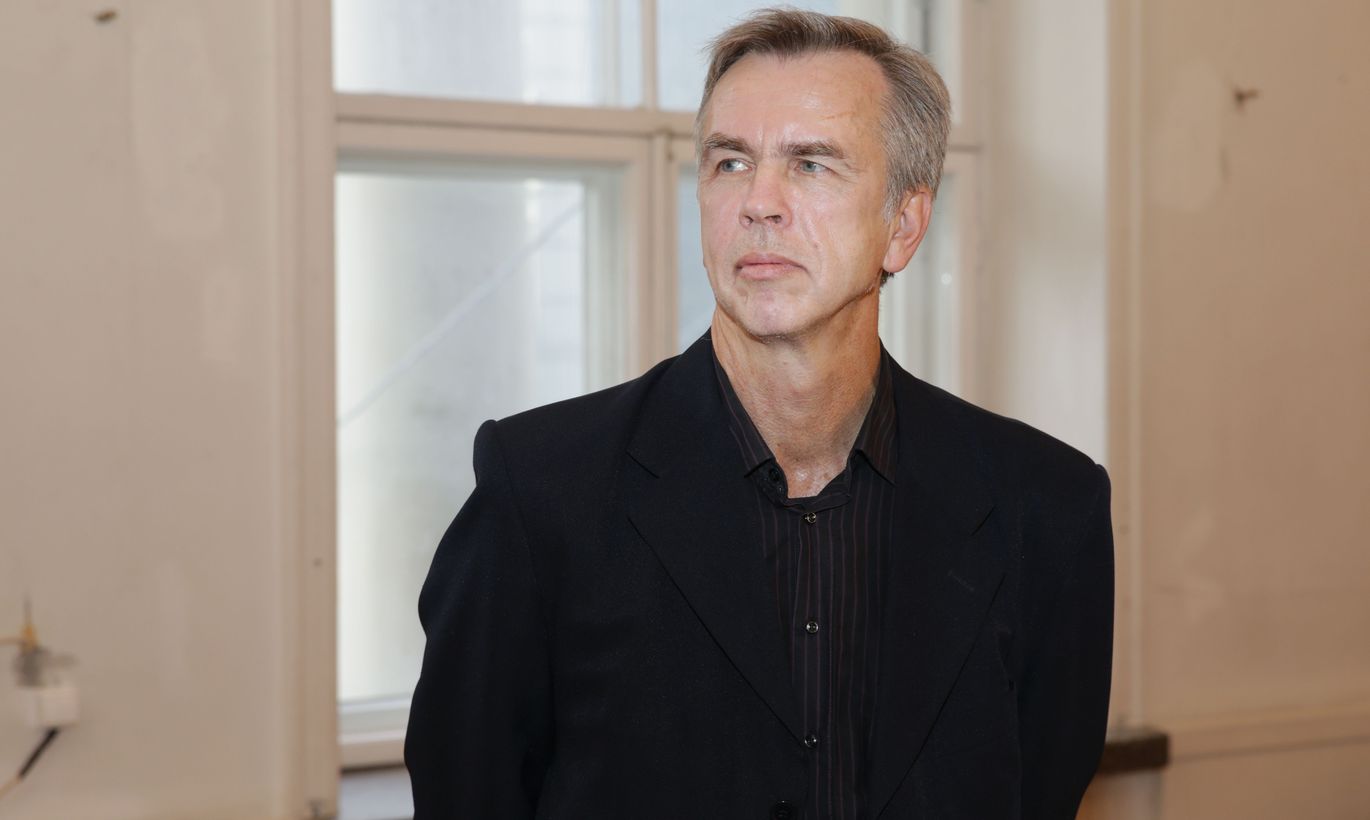 Õpetajate Leht, editor-in-chief
On November 27th announced running in IRL list as non-party candidate
Mr Muuli: the Berlin wall between journalism and politics is Soviet heritage
The large number of journalists running [at upcoming elections] is probably due to them sensing the need for change more intensely than people in some other fields of life. The parties have gotten themselves stuck at Toompea, they are unable to update and no new power can get in from the side. So thus we sit while the economy has almost halted, the birth rate is in decline, emigration increases.
In the spring, I was invited to two parties, but not into IRL. To the latter, I went all on my own. I decided not to join the party as I do not want to be in politics while I work as a journalist. Should it surface at the elections that the voters do not wish to see me in politics, I should not try to break into it against the people's will and become a man of the party. Running for Riigikogu as such is no political activity, rather exercising one's rights as a citizen. For the time of the campaign, I have withdrawn myself from leadership of Õpetajate Leht [Teachers' Newspaper], I don't know how to be any more honest than that.
I think the «Berlin Wall» between being a journalist and politics in Estonia appeared as counter-reaction to the Soviet rule when all publications were Estonian Communist Party property and all journalists employed by the party. In reality, neither the law nor the code of ethics refrain a journalist, in Estonia, to be engaged in politics.
In my opinion, what counts the most is that the background be clear. If the editorial board decides to use a journalist even when he has worked at some party or in Riigikogu for a time – what's so bad about that? I see no sin in this.
I have a fixed-term labour contract at Õpetajate Leht till 2017. I believe that, basically, a return from politics into journalism is possible even when journalists remain members of the party, but in that case they will need to be members relatively passive. What matters is for all to know who you are, and if the editorial board trusts you then no one will develop doubts.
Eesti Ekspress, journalist
On October 24th announced having joined SDE
SDE No 3 in Tallinn city centre, Lasnamäe and Pirita
Mr Hvostov: it is assumed that once in politics, one is dead as journalist
I have worked in journalism for 20 years, made various proposals. Even such as should not be made by journalists, but by the political power. Always I reached the point when they asked me to my face: man, you're just a journalist, why should anyone even discuss your ideas? The last such experience was with the idea to give children voting rights – to be realised by their parents. That was the last drop and I realised I had exhausted myself as one who writes. 
Both SDE and IRL proposed that I join, but for me the choice was related with the scandal that erupted between Jevgeni Ossinovski and Jürgen Ligi. The issue if an immigrant's son has any restrictions regarding treating certain topics. When reading that, something was stirred within me and I decided to join the soc dems for the very purpose that should there be a fight, so to speak, around Mr Ossinovski, he would not be left alone.  
Promptly, I told my editor-in-chief (Eesti Ekspress editor-in-chief Allar Tankler – O. K.) that I was running; he concluded that he was not disturbed by that. At a certain point I decided to give up writing editorials at the paper. By now, I have also taken leave from the work, I'm writing a book and campaign for the elections.
In Estonia, it has been adopted as a given that once a journalist joins himself to a political power, he's dead as a journalist. This is absolutely not the case in Finland or Germany. Over here, the rules of the game ought to be reviewed as well. Actually, as journalists, we stand for some world view anyhow. Why then not make it publicly known? 
Secondly, we are running out of talented and capable people. The TV is especially nervous: they are losing so many people – Maire Aunaste, Mihkel Raud. Our bosses are nervous over such a bloodletting. If Kalle Muuli and Anvar Samost should fail to get into Riigikogu, I cannot imagine them unable to return into journalism. Regarding myself, I would refrain from claiming anything with finality. Maybe I'd then just purely be a writer?
Talk show «Kolmeraudne» host
Mr Raud: party membership no hindrance to hosting a show
Though in society people are rather distancing themselves from active politics and increasingly people are just giving it up, the journalists seem to understand the upcoming elections are decisive in a way. One thing they are definitely out to solve is the stagnation of power and it being centralised to some few persons. 
When talking about why I, as already a party member, still did the programme in the autumn season, I see nothing problematic in this. Surely, in the last season's «Kolmeraudne» shows I have been independent of my party membership. One may go back, check and see that in these shows I have also attacked soc dems and their principles. In the whole wide world it is a trend much practiced that journalists have defined themselves politically. Regarding the viewer, this is more honest, transparent, and just.
In the spring there will be no more «Kolmeraudne», irrespective of what my elections result will be. Not that I am convinced I'll make it to the Riigikogu, but the shows are planned long in advance. I have absolutely considered the possibility of returning to TV work after some time. This variant is always on the table as elections are altogether unpredictable. TV 3 has shown interest towards continuing the «Kolmeraudne», perhaps in the fall. In my opinion, that would not imply leaving the party – being politically defined is totally okay with journalists as well.
Former Eesti Ekspress journalist
On November 19th announced of joining IRL
IRL No 1 in Tallinn city centre, Lasnamäe and Pirita
Ms Ladõnskaja: let journalists be untouched by politics
For me, journalism is sacred. A journalist must be impartial, independent – and that definitely of political powers as well. Many of my acquaintances said you don't actually have to leave Eesti Ekspress, but for me this is very much a topic of principle – independent means independent.
Could I ever return to Eesti Ekspress? A painful question of course. If, at the elections, I will not achieve the hoped for result, this will definitely not mean I will head back to the newspaper the next month. Rather, I will be dealing with other projects, like the next book.
I will not be assessing the like decisions by my colleagues, but there's an important nuance here. If you decided to enter politics, what was the main mission? If the goal was to change jobs and it did not work, the return is understandable. But when you go sensing a mission, then you have chosen a path and you will try to follow that path even if the result is negative.
Actually, one of the well-known people in IRL has met with me, from time to time, for five years already – just to try to understand why the Russian-speaking people understand some topics differently than Estonians. When he asked whether I'd like to join them, I said no – I'm a journalist, you see. Now, I realised this might be the right time. I have had no deal with anybody. That I became No 1, is, frankly, to my huge surprise.
Former ERR programme host
On September 5th announced of entry into IRL
IRL No 1 in Põlva, Valga and Võru Counties
Ms Aunaste: both journalist and politician are jobs with a mission
At my age now, it is high time to turn a page in life one more time and do something useful which would also be interesting for me. No other person, I myself had to talk me into it as to begin with I decided to change my life and only after that I picked the party. It took me half a year from the decision to writing the application. As I announced it in Public Broadcasting, they did not take me seriously. A couple of months later, as it dawned on my colleagues I was really leaving, they did raise the eyebrows but they also never tried to convince me to stay on in TV.
The numbers of journalists running at the same time is basically a message: like others, the journalists also feel like citizens and they want to help with the things in life. To get into the Riigikogu will not mean a position but work, and to do something creative next to that – write, paint, host a radio or TV show – would only be to everyone's benefit. Enn Eesmaa, for one, is making interesting programmes at Radio Kuku and I see no reason why a parliament member might not make education entertainment programmes. If a reader, a listener or a viewer has for years trusted a journalist, then why should that journalist – as she enters politics – lose these qualities overnight? For many people, being both journalist and a politician is their life's mission. A journalist with an awareness of her mission will be a journalist till death.