Italian journalist Chiesa ordered to leave Estonia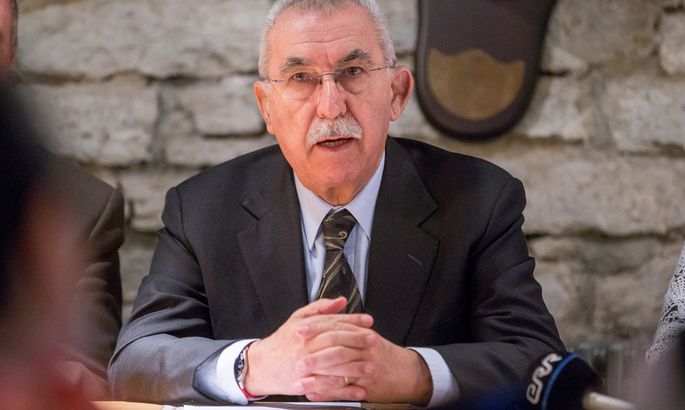 The Italian journalist and politician Giulietto Chiesa who was detained in Tallinn on Monday over violating the Estonian entry ban has been released and ordered to leave the country.
Chiesa was released shortly before midnight and ordered to leave Estonia, a spokesperson for the Police and Border Guard Board told BNS. He had arrived in Estonia on the same day via Amsterdam.
The Italian journalist was declared persona non grata in Estonia at the end of last week. He was supposed to speak at an event of the media club Impressum on the theme «Should Europe be afraid of Russia?» Monday night. The Estonian Internal Security Service has linked the media club with Russia's foreign intelligence service SVR.
Chiesa worked as Moscow correspondent for the Italian newspapers l'Unita and La Stampa for more than 20 years. He was a member of the Italian Communist Party until 1991 and sat in the European Parliament in 2004-2009. In the 2009 elections to the European Parliament he ran on the list of the Latvian left-wing alliance For Human Rights in a United Latvia but was not elected.
The Italian politician and journalist visited Estonia at Impressum's invitation in 2008 and 2011. In 2008 he presented in Tallinn his book «Zero» which claims that the U.S. administration was involved in the Sept. 11, 2001 attacks and defended Red Army veteran Arnold Meri who stood accused of crimes against humanity. In 2011 Chiesa presented his book «Latvian Candidate» which among other things dealt with the relocation of the Red Army soldier monument known as the Bronze Soldier.
Chiesa has justified Russian activity in Georgia and demanded recognition of the independence of the breakaway South Ossetia and Abkhazia. This year he has defended the annexation of the Crimean peninsula, voiced support for Russian activity in eastern Ukraine and accused the Ukrainian government of killing civilians in Donbass.
Chiesa is a member of the pro-Kremlin organization World Without Nazism and the ultraconservative Izborsk Club.