Bitcoin offers options to launder money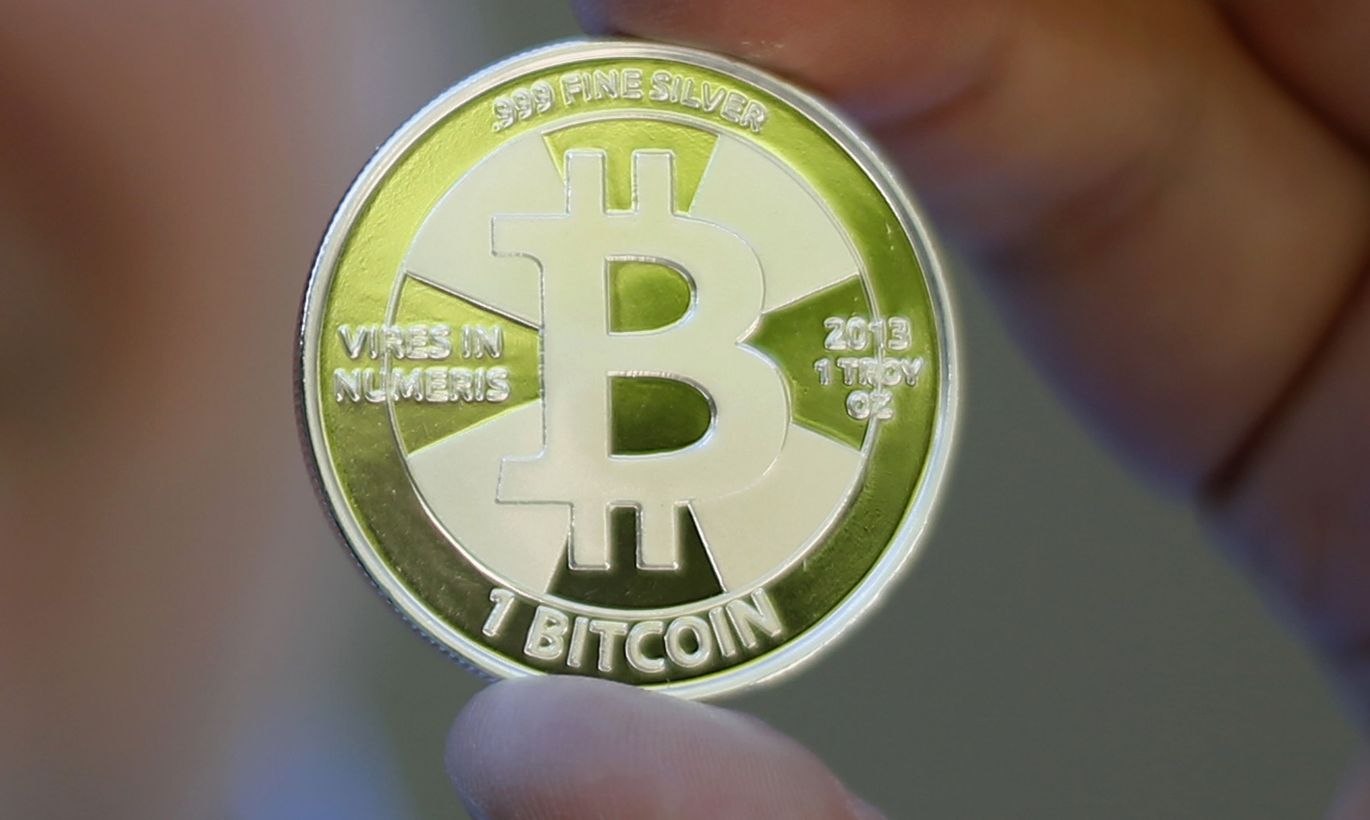 In Estonia, two criminal investigations are underway regarding those trading with Bitcoin – the virtual money. According to Financial Intelligence Unit chief Aivar Paul, the strictness is due to Estonia being transit state for money laundering.
As explained by Mr Paul, the scheme goes like this: in some country – any country, but it's usually Germany, Canada or USA – the data of some person is obtained. By these, a criminal gains access to the victim's bank account; however, with the money within reach he is unable to transfer it to his own account. «Now, he needs a service, someone to help obtain the money, and in that sense Estonia has traditionally been a state to offer the services,» said Mr Paul.
Already, Estonia has had a case as related to Bitcoins. A Bitcoins mediator was contacted and a desire expressed to purchase Bitcoins. However, the money exchanged for the virtual money had been stolen from Germany. Fiscal Intelligence Unit forwarded the materials to Prosecutor's Office for launching criminal proceedings; they did, one aim being getting the answer to the question whether the person who sold Bitcoins for stolen money knowingly assisted in money laundering. 
According to sworn lawyer Priit Lätt of Glimstedt defending the accused, the motive for the criminal investigation may indeed have been money laundering and computer fraud, but his client was never accused in said crimes.
Rather, the accusation was brought by the section of the law pursuant to which all mediators of alternative payment service in Estonia need to get registered and, unlike in former times, a licence by Fiscal Intelligence Unit is not required as well. Should such mediation services with one person per month exceed €1,000, he needs to identify the client and do it while at the same location i.e. eye to eye.
«The criminal case came for two Bitcoin sales valued at €2,000. Unlicensed economic activity was suspected in an area related to financial services i.e. offering of alternative payment means service. The Prosecutor's Office themselves realised that two Bitcoins isn't much of a trade,» he explained.
During the criminal proceedings, it became evident the person was unaware he was assisting in money laundering and so he cannot in this be convicted, said Mr Paul. «I am happy we have this case now. It's an example of why we need some kind of a limit,» he added.
The growing popularity of Bitcoins, as well as the case described above, inspired Fiscal Intelligence Unit to search for other mediators and the website of Otto de Voogd – btc.ee – was easily found.
«We saw the ad and it felt like a rather serious offer of services, as the btc.ee said «We are your source of Bitcoins in Tallinn». The website is both in Estonian and English languages and it includes the notice that they do both buying and selling; on top of that, it says at certain times one may come and also purchase Bitcoins in cash,» said Mr Paul.
Thereat, Fiscal Intelligence Unit contacted the mediator. «If he has no thousand euro deals, he is no subject of ours. He needs to do nothing extra. He just needs to adhere to the overall law,» said Mr Paul.
They sent a letter and explained they wanted to perform surveillance. Fiscal Intelligence Unit being a part of the police, the rule is to add a warning that as the requirement is ignored forced payment follows, explained Mr Paul.
They warned the mediator that in case anyone operates in said area without licence, this could spell violation as treated by Penal Code come under activity without licence. Following the correspondence, Fiscal Intelligence Unit issued a precept in which they demanded data to determine if the person came under Money Laundering and Terrorist Financing Prevention Act.
«He contested the precept and meanwhile our goal was to get him to give the data and say whether he had deals exceeding €1,000. With this we are now in court and we won at first instance,» explained Mr Paul.
Representative of mediator Priit Lätt said Fiscal Intelligence Unit had no right to require the data. «The core of the case is that in order to restrict rights of individuals, including surveillance, there needs to be a clear legal basis, and in this case Fiscal Intelligence Unit lacked that – meaning that my client was asked for data which, in our estimation, the Unit had no right to ask,» said Mr Lätt. They have six days to appeal the court decision.
The main reason why cryptocurrency is so strictly regulated is historical. In the mid-2000ies, there was this alternative means of payment called WebMoney. However, the system was used by criminals, putting stolen money to WebMoney mediation company accounts and from there onwards, it was already moving within the system.
The photo of Estonia's first WebMoney mediation company boss was shown at every FBI seminar, as lots of fraudulent money was moving through his firm and it was automatically assumed he was the author of the scheme. 
«It was very elusive as a chief of an Estonian company who is into mediation of WebMoney will not know who is behind these deals,» said Mr Paul and added that Bitcoins are yet another such means for schemes of this order.
«This is why a decision has been taken in Estonia that, due to the risks, we have a clause that those offering alternative payment mediation service are subjects to Money Laundering and Terrorist Financing Prevention Act, provided that they offer mediation to one identifiable person for more than a thousand euros a month,» said Mr Paul.
Pursuant to money laundering act, all providers of alternative payment services had to get registered by July 1st this year. Then, the requirement to register was changed to requirement to get licensed, and the licence is issued by Fiscal Intelligence Unit. The other requirement is the over €1,000 a month eye-to eye encounter. 
Mr Lätt, however, is of the opinion that Bitcoins trade should not be regulated by money laundering act as it is older than Bitcoins. «The money laundering act was developed in 2007 and it entered into force in January 2008, but the Bitcoins came on the market only in January 2009 – herein is the obvious contradiction and thus the issue is raised: how can it be that a law that was created before Bitcoins came on the market regulate the trade therewith? The more so that the EU directive, which the Estonian money laundering act is based upon, does not regulate it,» deliberated Mr Lätt.
Here, says Mr Paul, a lot can be accomplished by the recently created cryptocurrency union.
«All told, we heartily welcome the creation of cryptocurrency union in Estonia – this is a lobby body and it is up to them to lobby what the reasonable rules would be. It's up to them to suggest it. The limits have now been set and whatever a thousand euros were in 2008 is quite another matter than a thousand euros today,» observed Mr Paul.
As the Estonian law will be amended due to the fourth money laundering prevention directive in the EU, the eye-to-eye requirement will probably come under discussion – whether to keep it or to replace it by identification with ID-card, for instance. «Increasingly, the voices say we ought to give it up, after all,» sad Mr Paul. Most of the other countries have waived the requirement.
Mr Paul says the €1,000 limit may be too low, but there definitely needs to be a limit of sorts. «I see an obvious need, or else large amounts will be moving to our mediators which will be passed on, and we will actually become channel for stolen money a transit state. We do have the reputation a bit, already – of crimes like this happening here,» he said.
Even so, Mr Paul does believe in Bitcoins: this is something altogether unique – in times to come, banks may learn from the payment system. However, unlike ordinary money Bitcoins lack any backing and once the demand is gone, the money becomes worthless.