Picking best of 2014: intrigue at start line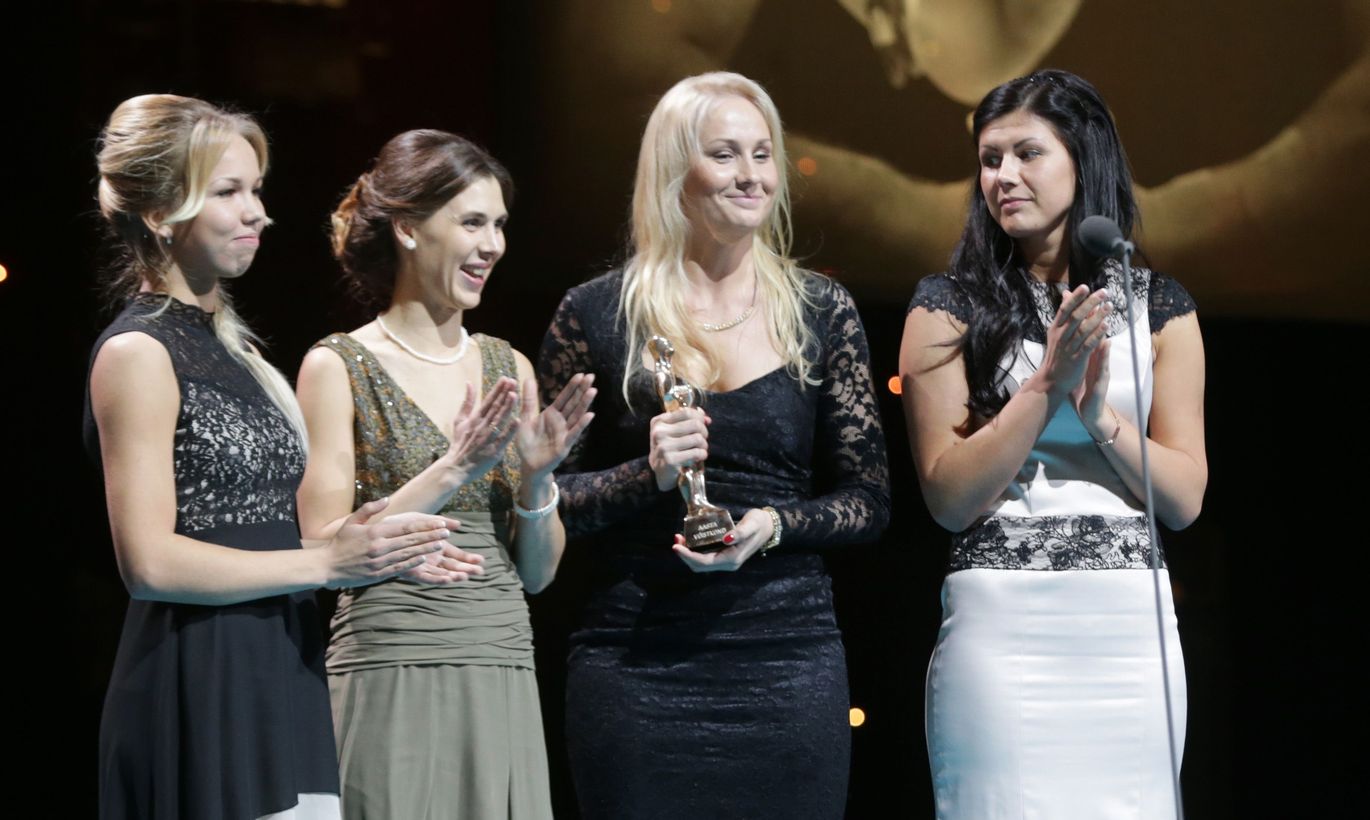 This time, selecting Estonian sportsmen of the year will get emotional. While the best lady and team are basically settled – Erika Kirpu and the epee girls – then who's the best guy? And the coach? With the latter, confusion and intrigue crouch at the very starting line. 
On the women side, exactly one medal came home from Olympic sports – Ms Kirpu pocketing a World Championship bronze. A World Championship bronze was also the lot of shooter Anžela Voronova, but it was the 300 metres distance not a part of Olympic Games. Thus, Ms Kirpu should surely win.
Equally obvious is the epee team to get crowned. No other team comes even close to a World Championship silver, World Cup stage win, and 2nd place in world ranking.
Probably, fencers will get their third title as well – that of the top youth sportsman. Katrina Lehis is junior world champion, Estonia's top fencer and one rather successful at grown-up World Cup stages. Her rivals would be biathlonists Rene Zahkna and Tuuli Tomingas who – alas – got their gold medals at European Championships.
From here, it gets interesting.
For the best male, we have these three: 400 m hurdler Rasmus Mägi and discus thrower Gerd Kanter with European Championships silver medals, and the World Championship bronze wrestler Heiki Nabi.
Three equal candidates. Firstly, those doing the choosing need to decide which of the silvers shines brighter, and then: does a World Champ bronze beat 'em.
When the track and field federation chose their best, Mr Mägi was favoured. One strength cited was Mr Mägi ranking 6th in world chart of the season, while Mr Kanter came 9th. Following the logic, Mr Nabi must be better than the former as he's world No 3. In reality, each one who votes will go by personal assessment and whoever gets chosen will be right.
But now it gets more interesting yet.
Coaches. First, the nominates.
Mr Nabi's instructor Henn Põlluste. Right.
Mr Kanter's instructor Indrek Tustit. By job title, physiotherapist, but much more in reality. Even so, how many of the jury consider Mr Tustit a coach? 
Mr Mägi's instructor – a duo: Anne and Taivo Mägi. This is a novelty, yet reasonable, as hardly could one be preferred to the other. The duo was set up by Athletic Association.
Epee team instructor Kaido Kaaberma. Logical, though the team includes none trained by him. The grapevine says Mr Kaaberma plays a big role in the team's medals due to his ability to prevent intrigues and conflicts. Without Mr Kaaberma, it is said, the fencers' personal trainers would be at each other's throats with nothing remaining of unity of team i.e. of success.
Erika Kirpu's instructor ... isn't among the nominates. In reality, they would be two, as Ms Kirpu is also trained by a tandem – Igor Tšikinjov and Viktor Kirpu –, who also divide the prize money.
As explained by Estonian Fencing Association secretary-general Jüri Salm, leaving out Ms Kirpu's trainers and only nominating Mr Kaaberma was a decision taken by the association leadership. Mr Salm pointed back to last year's elections where the coaches of world champs Nikolai Novosjolov and Julia Beljajeva – Igor Tšikinjov and Natalja Kotova – ate one another's votes and thus Mr Põlluste took the title.
«Sure, it wasn't an easy thing to decide,» admitted Mr Salm. «And many were offended. But we found the one who forged a silver medal did better.»
Mr Salm said the fencers were sorry they failed to take the entire prize set last year – failing to get the top coach title – and this year they also hope to have four out of five: «If not, we have taken a step back and will have to get better.»