Editorial: it's elections, not war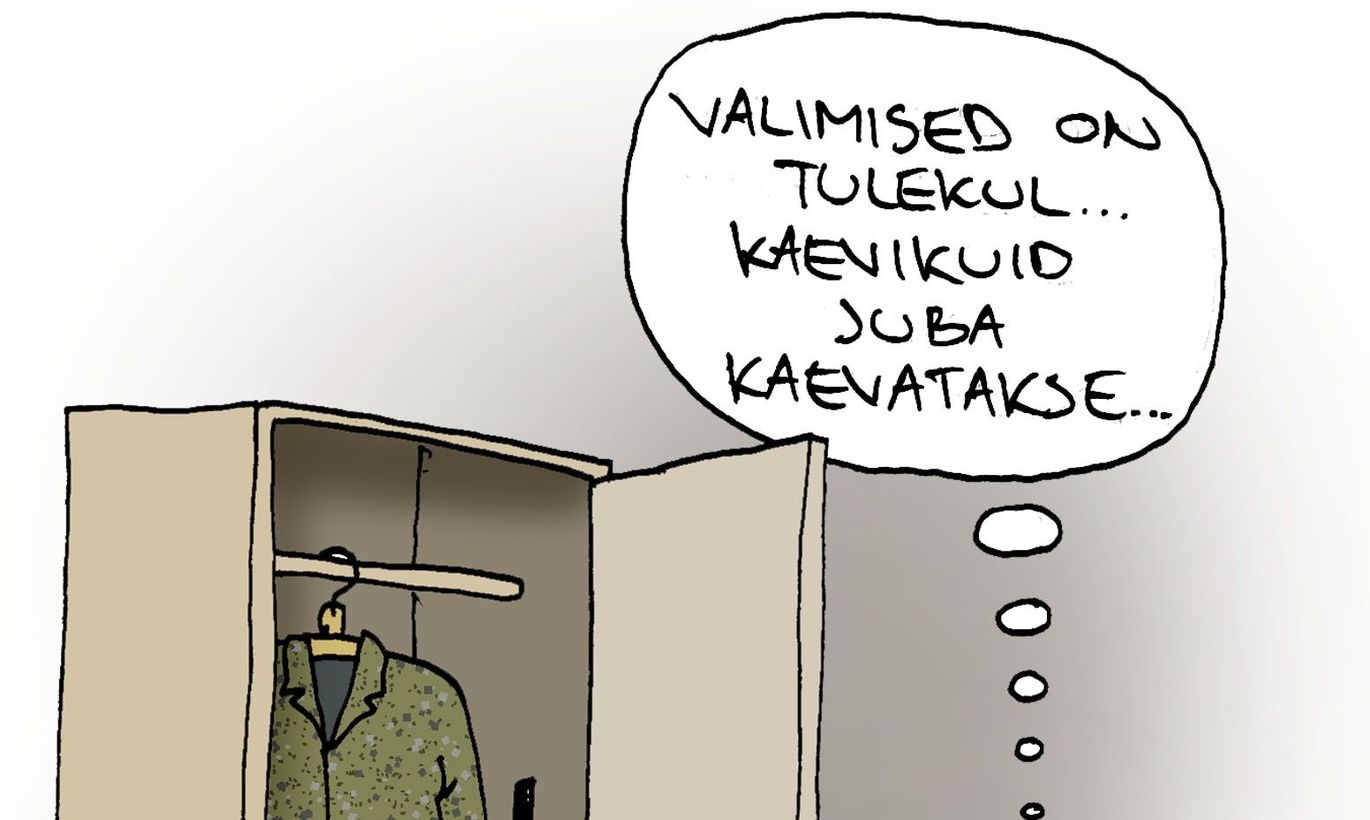 «I'll put on my tie and go scream at others on TV tonight,» is what Raul Rebane wrote about election campaign methods in Postimees last week. In the story by Nils Niitra about listless parliamentarians, the deputy Aivar Riisalu thus describes the colleagues not outstanding by activeness: they sit in bottom of the trench, trembling, green in the face, calling for Mama to help and wondering why they're in the war after all.
Comparing what Raul Rebane says about getting into Riigikogu and what a MP says about the guys that «fail» when in it, one gets some idea of the image our parliament has acquired. Not a place for discussions and conclusions on basis of the outcome, this rather is a battlefield where the wimp better not intrude. Even so, debates and discussions have precious little to do with war. A national parliament ought to be based on the former. And yet, the latter seems to prevail.
Partly, perhaps, this is because those striving for a seat at the parliament are not as good at debate as one might presume. Not the main reason though: rather, the understanding that politics is a battle is replacing the understanding of politics as debate and discussion.
No big deal, perhaps... if not for the whole array of notions and related behaviours attached to the war-politics. Mainly these two: the means allowed, and the zero-sum principle characteristic of war.
War being an extraordinary circumstance, one will do «whatever it takes» to win. A far cry, indeed from debate and discussion. Just like the zero sum game theory: this is war, one wins, the other guy loses. No way the parties would see the bigger picture – like the wellbeing of the country, say.
Recently, we had the British management expert Richard Wilson in Estonia who said the complex problems of today may no longer be solved the hero-leader type of way – these tend to be too self-centred, have low empathy, are overly rigid in their principles and deny any insecurity. Instead of that, we need leaders with empathy, humility, flexibility, and the ability to acknowledge and stomach insecurity. Mr Wilson, by the way, is running at next year's UK general elections as the very non-hero type of politician.
We, in our turn, might this time consider to not vote for those elbowing their way forward, voices hoarse with screaming, eyes bulging and cheeks fiery red. Or at least remind ourselves, once in a while, that this is an option. After all, it's elections that we are having – not war.